One of Japan's best annual music festivals, Fuji Rock Festival was sadly postponed until 2021 due to the Covid-19 coronavirus pandemic, but fans won't have to go without the music this year. Instead, you'll be able to experience a digital version of the festival from the comfort of your home for free. Fuji Rock Festival will be streaming live performances from the past for three whole days, from August 21 to 23 – the original dates of the 2020 festival – on the festival's YouTube channel.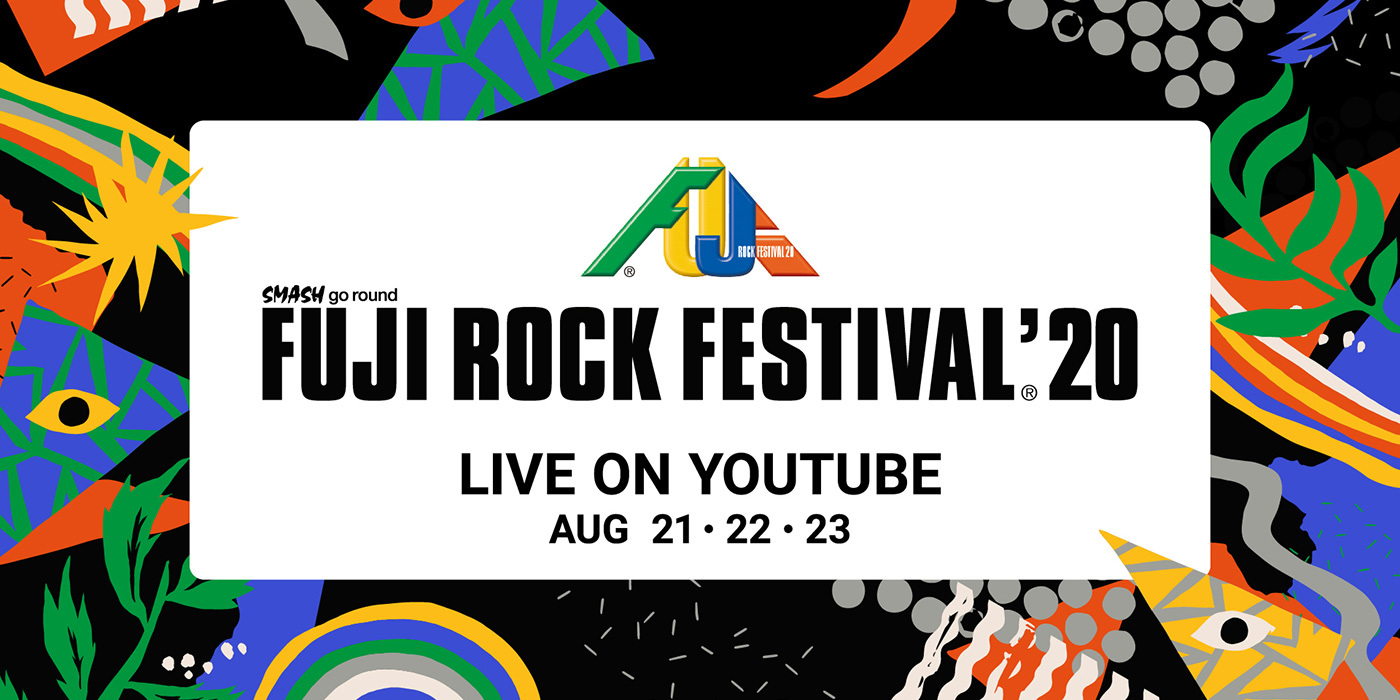 During this period, you'll be able to make donations via the YouTube chat feature. All proceeds will go to Music Cross Aid, a fundraiser for the Japanese entertainment industry, which has been hit hard by the pandemic, as well as Doctors Without Borders, a global non-profit organisation that provides medical care to those in need.
Each lineup will stream twice over the course of the three days, meaning you'll have a second chance to see your favourite artists if you miss them the first time around. The streaming schedule is as follows (not in order of appearance).
Day 1: Aug 21 (Fri) 8pm and Aug 22 (Sat) 9am
Blankey Jet City, Foo Fighters, Thee Michelle Gun Elephant, The Stone Roses, Cero, Ging Nang Boys, Hi-Standard, Man with a Mission, Punpee, Tendre, Tjiros, Asgeir, Dirty Projects, Jack White, Jet, Lewis Capaldi, Parquet Courts, The Lumineers, Travis, Cornelius, Dai Hirai, Kururi, Superfly, Tha Blue Herb, Yuki, The Bawdies, Suchmos, Yogee, New Waves, Bearwear, Sarm
Day 2: Aug 22 (Sat) 6pm and Aug 23 (Sun) 7am
Beck, The Chemical Brothers, Radiohead, Sia, Clammbon, Eastern Youth, Goma & The Jungle Rhythm Section, Susumu Hirasawa and Ejin, One Ok Rock, Radwimps, Sunny Day Service, Anderson Paak & The Free Nation, Ed Sheeran, Greensky Bluegrass, Haim, Khruangbin, Major Lazer Martin Garrix, Primal Scream, Rhye, Superorganism, Them Crooked Vultures, Denki Groove, Dygl, Yosui Inoue, Never Young Beach, The Roosters, Ringo Sheena, Toconoma, Unicorn, American Football, G.Love & Special Sauce, Kamasi Washington, LCD Soundsystem, Mac Demarco, Of Monsters and Men, One Day as a Lion, Vaudou Game, Wilco, D.A.N., King Gnu, Mono No Aware, OYAT, Sambomaster, Game Center, Moshi, Kiyoshiro Imawano
Day 3: Aug 23 (Sun) 6pm and Aug 24 (Mon) 7am
Beastie Boys, Coldplay, The Cure, Oasis, Red Hot Chili Peppers, Cocco, Ego-Wrappin', Elephant Kashimashi, Misia, Yuta Orisaka, Sakanaction, Toe, Chvrches, Deadmau5, FKA Twigs, Gary Clark Jr., James Blake, Thundercat, Vince Staples, Wilko Johnson, The xx, Brahman, Ellegarden, The High-Lows, Jizue, Shibusashirazu Orchestra, Yellow Magic Orchestra, Joe Strummer, Asian Kung-Fu Generation, Tempalay, Suddenlyboyz, American Dream Express, Kazutoshi Sohta, Sambomaster
More news
Japan will allow easier re-entry for some foreign residents
Create your own KitKat at the new KitKat Chocolatory in Shibuya
Tokyo's most popular places are now empty – here's where to explore
These gorgeous face masks are made from Japanese washi paper – and they're reusable
Japan's first ramen restaurant, closed in 1976, is reopening in Shin-Yokohama