Summer is the prime season for visiting Mt Fuji, with many keen hikers challenging themselves to climb Japan's sacred mountain. Others prefer to marvel at this national treasure from afar, from destinations like Shizuoka's Fujimi Terrace or the observation deck at Fuji-Q Highland, both of which offer a clear view of Mt Fuji from up high.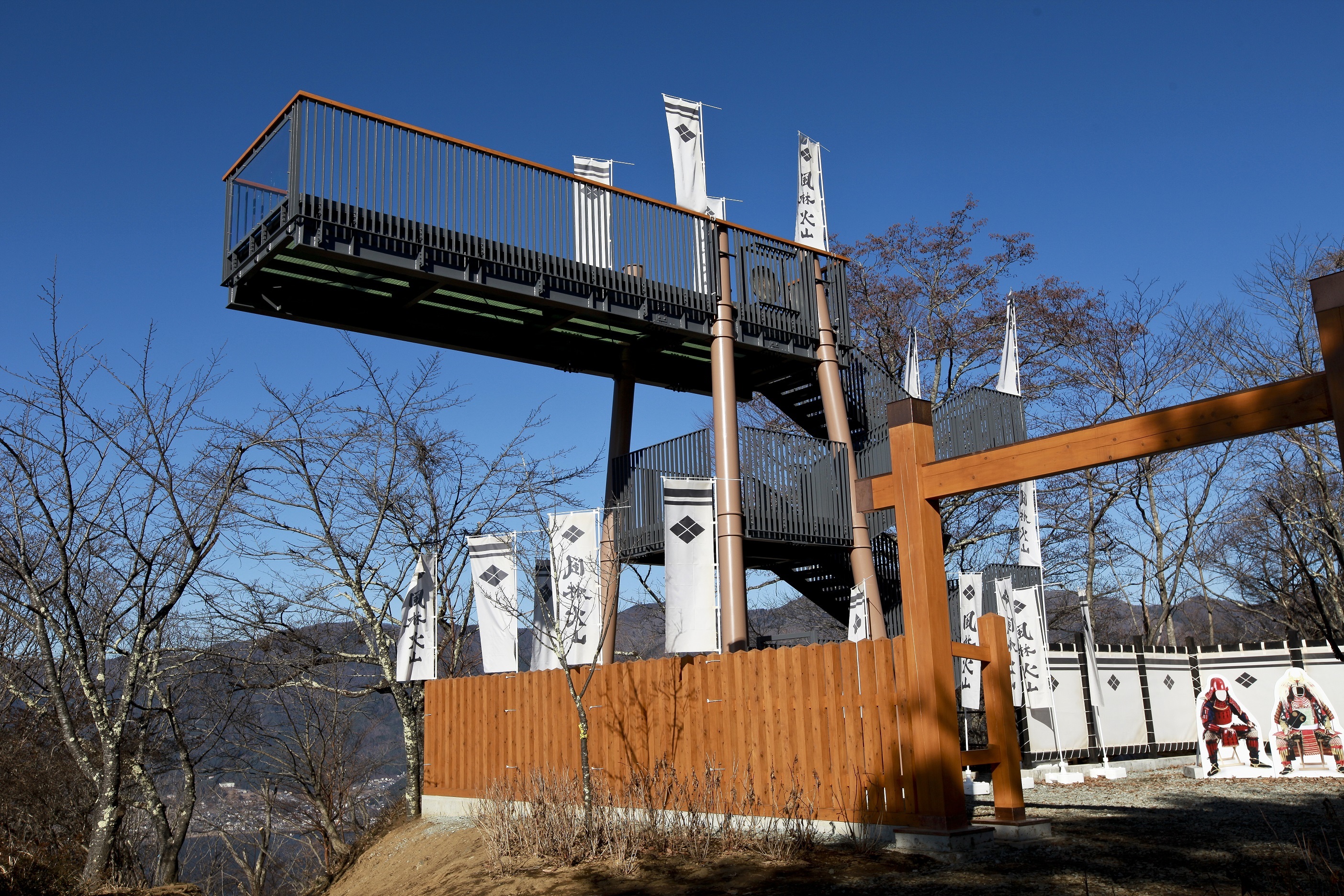 Lake Kawaguchiko is also a popular spot to see the mountain standing tall behind the lake. However, now you can get panoramic views of Mt Fuji, Lake Kawaguchiko and the entire city from high in the sky at the area's new Zekkei Panorama Kairo. It's on the Mt Fuji Panorama Ropeway, which goes from ground level all the way to the top of Mt Tenjo, 1,075 metres above sea level.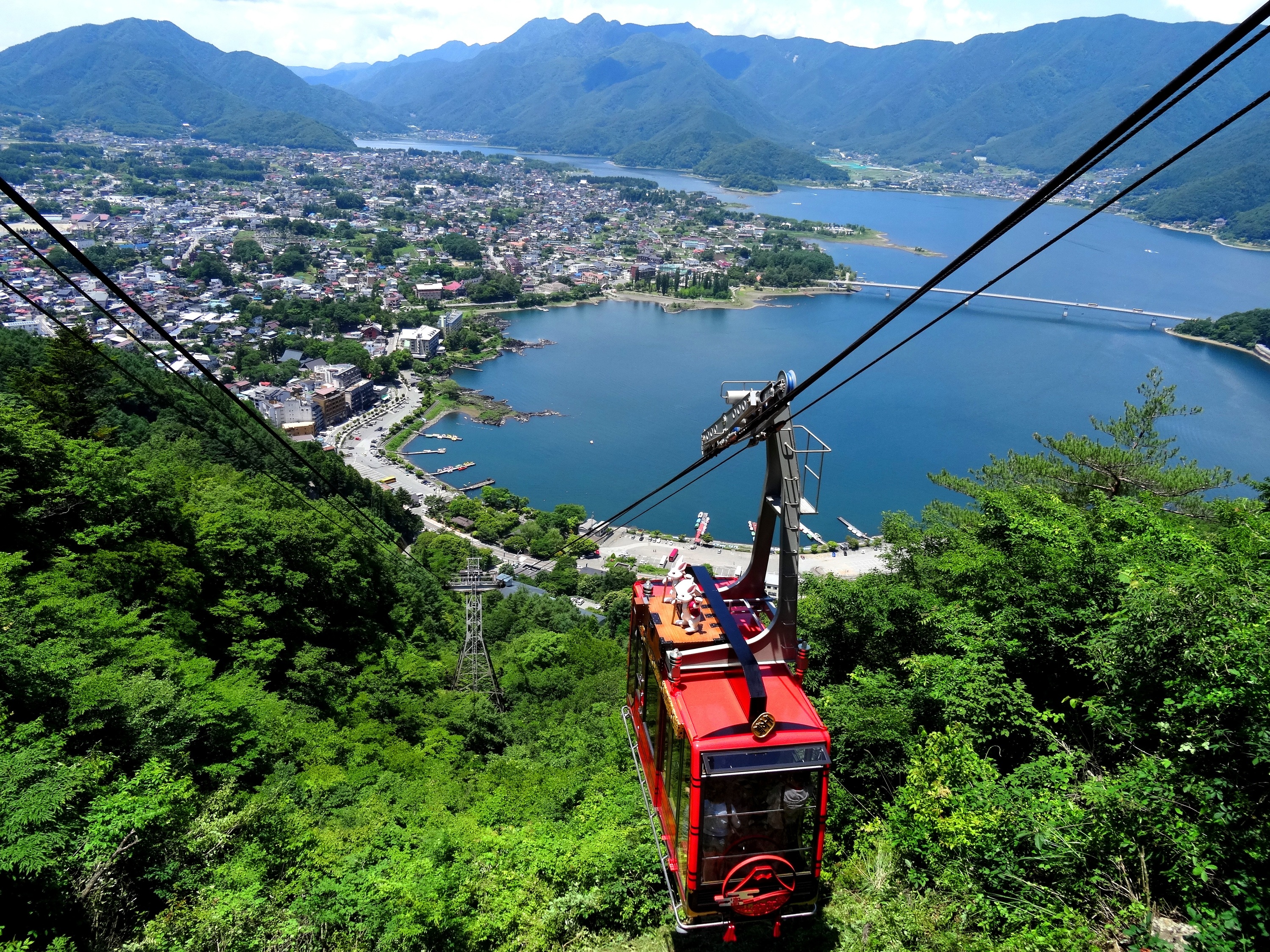 To get there, board the ropeway from Lakeside Station, which will take you on a 2-minute-20-second journey up the mountain. Once you arrive at Fujimidai Station, walk a few minutes up the slope to reach the observation deck.
No more cricks in your neck – you'll be able to get stunning views of Mt Fuji at eye level, although be aware that the view is much better on clear days. The observation deck is free to visit, but a round trip on the ropeway costs ¥900 (children ¥450). It operates from 9.30am to 4pm on weekdays and 9.30am to 5pm on weekends (times may change depending on the season).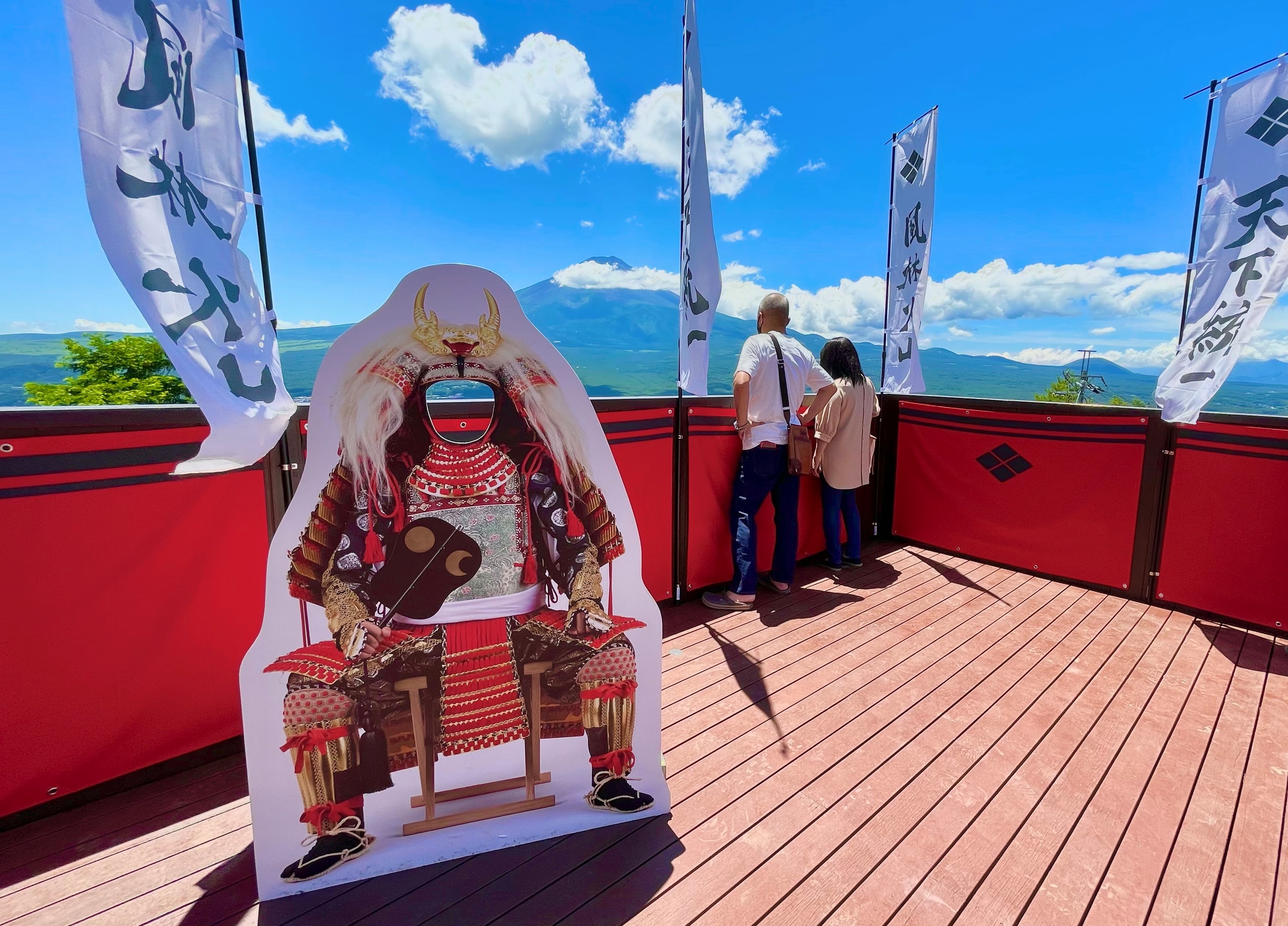 While you're there, be sure to explore the rest of the mountaintop. You'll find some special new summer leisure spots, including a rest stop decked out with 400 wind chimes, plus a cardboard cutout showing famous Yamanashi warlord Shingen Takeda on the second-floor deck of the Tanuki Chaya teahouse.
More news
Peach is offering an all-you-can-fly deal with unlimited flights within Japan
Read by the sea at this pop-up library on Oarai Sun Beach in Ibaraki
Boat and breakfast: this Yokohama Bay cruise comes with brunch at Bills
Kyoto's Kiyomizu-dera Temple is now open at night for a special autumn light-up
500,000 colourful cosmos are now blooming at Sakura Furusato Square in Chiba
Want to be the first to know what's cool in Tokyo? Sign up to our newsletter for the latest updates from Tokyo and Japan.