A dramatic fog is drifting through the garden of Hotel Chinzanso this month, transforming the Japanese landscape into a mysterious vista. The phenomenon isn't a regular occurrence at the hotel, which is situated in the heart of Tokyo, but part of a special event for its guests to experience unkai in the city.
Unkai refers to the early morning fog or low-rise clouds that, when viewed from above, resemble a 'sea of clouds'. These clouds can be found year-round if you're at a high enough altitude, but reach peak visibility in autumn and winter.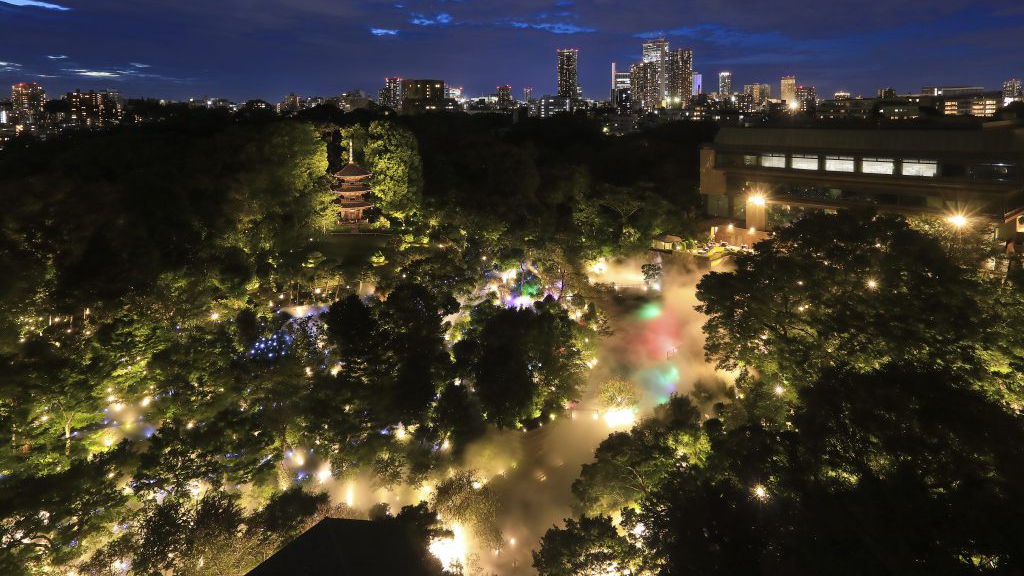 If you were climbing mountains just to see unkai, you'd have to be up at the crack of dawn to catch them in time. The artificial clouds at Hotel Chinzanso, however, are released throughout the day from morning to late night, so you can sleep in and still enjoy the spectacular view in the afternoon. And it gets better: after dark, 1,000 lights are lit up around the garden to illuminate the scenery and the property's stunning three-storey pagoda.
The garden is free to visit, but it's only open to hotel guests, who can roam around the premises at their leisure. If you're not staying the night, just dine at any of the hotel restaurants, or opt for the themed dinner at the garden terrace for a grand view of the spectacle. From October 8 to October 31, a French dinner course will be served at the garden terrace for ¥10,000. The menu includes a selection of appetisers, steak fondue and dessert; champagne, mulled wine and free-flowing drinks are included in the price.
Before you go out, check out our guide on going out safely in Tokyo and Japan.
More from Time Out
Get restaurant discounts with Japan's Go to Eat campaign starting this month
JR Kyushu's new luxury train offers sightseeing tours to the island's top destinations
Kyoto City Kyocera Museum has reopened after a three-year renovation and it's a beauty
Japan's hit anime 'Your Name' is getting a Hollywood live-action remake
Kabutocho in Nihonbashi is named Tokyo's coolest neighbourhood in 2020