If you're anything like us, the last few months have involved a lot more instant ramen and ready-to-eat meals than sourdough starters and fancy onigiri. After a little while, though, we had to admit it was time to level up our cup ramen. Sure, there are plenty of online classes on cooking classic Japanese cuisine at home, but for those of us with less advanced cooking skills, Cup Noodle maker Nissin has released a simple recipe for express okonomiyaki with just a handful of ingredients.
Okonomiyaki is a staple of Japanese cuisine. There are numerous restaurants around the country where you can cook the savoury pancakes by yourself on a huge hot plate built into the table – it's especially fun with a group of friends. However, if you would like to re-create this dish at home and you're short on time or ingredients, then just grab a cup of (Nissin) instant noodles. By adding some pantry basics, you can turn your cup ramen into one of Japan's most popular soul food items – and it only takes five minutes.
First of all, you'll have to empty the cup and pour the contents into a plastic bag. Now, take a suitable kitchen tool, like a rolling pin, and smash the bag to break up the dry noodles.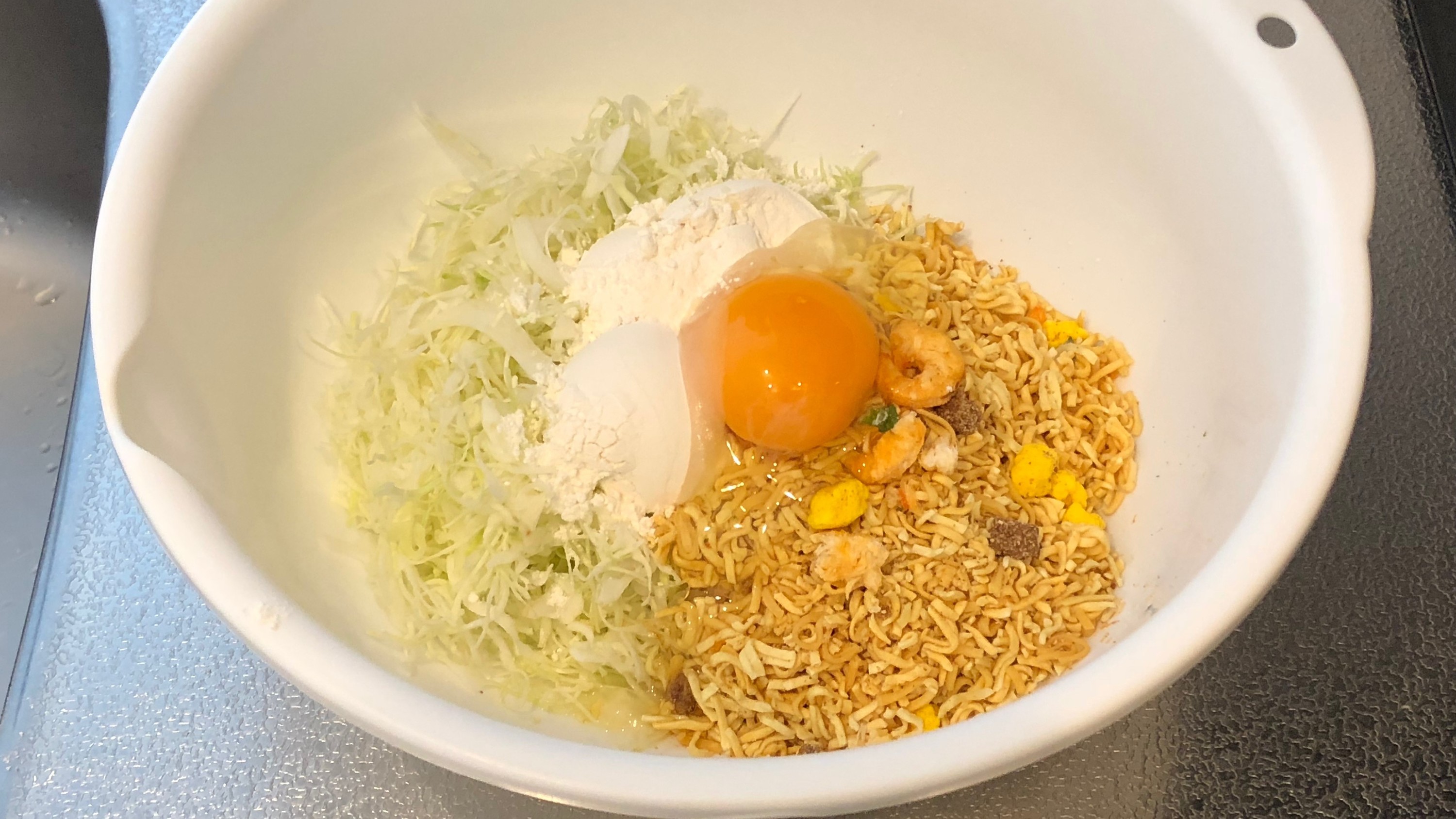 Once your instant noodles are sufficiently crushed, transfer them to a large bowl and mix in one egg, 80g of diced cabbage, three tablespoons of flour and 100ml of water. If your pack of instant noodles came with small bags of seasoning, don't forget to add these in as well.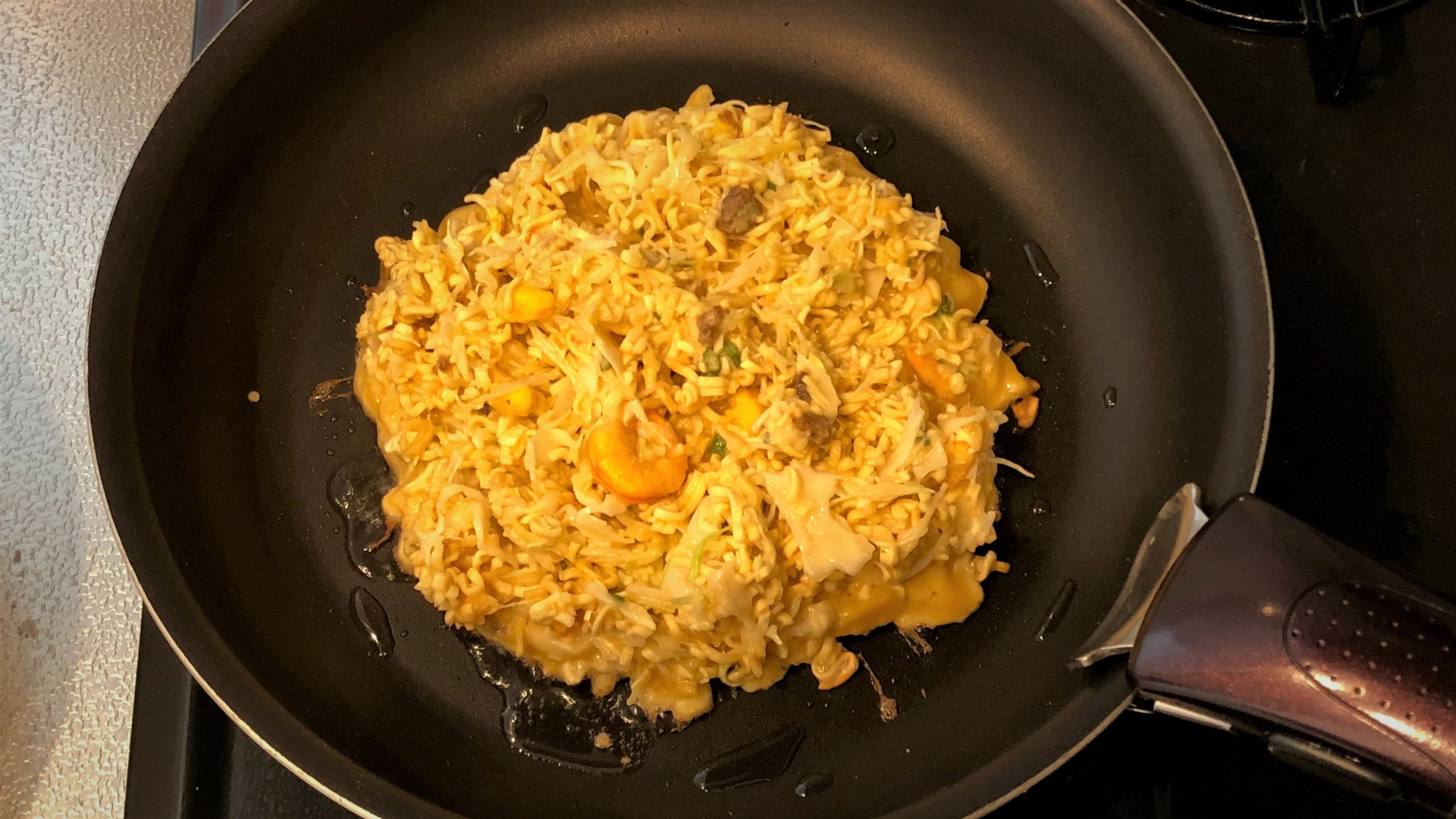 Prepare a heated frying pan with a little bit of oil and cook your batter on both sides until it takes on a golden brown colour.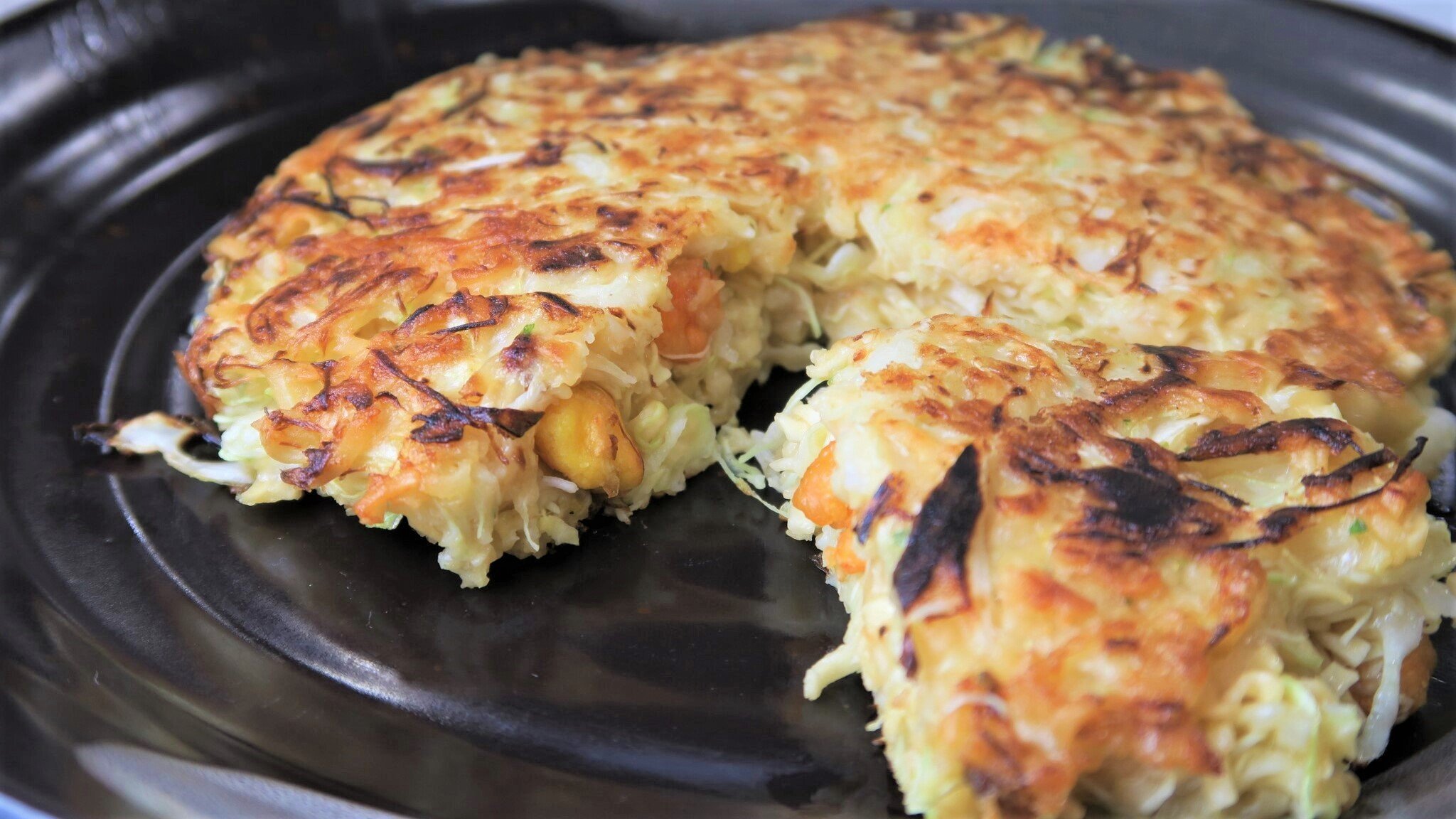 If your okonomiyaki looks like this, it's ready for you to dig in. Bon appetit – or rather, itadakimasu!
For more fun and easy cup noodle recipes, visit Nissin's official website. The instructions are all in Japanese but the pictures should give you the basics.
More news
'Stay overnight' in a traditional Japanese castle without leaving your own bed
What we know so far about the upcoming Harry Potter theme park in Tokyo
Tokyo's Art Aquarium is opening its first permanent museum this August
Five restaurants to visit at the new Miyashita Park in Shibuya
This body-positive billboard showing a model with armpit hair is turning heads in Shibuya