While Japan has many things to offer, from amazing food to spectacular glamping spots, you can't ignore its contribution to the world of animation. From Pokémon to Sanrio, Japanese anime is appreciated by people of all ages across the world. In fact, in Japan you can marry your love of anime with the love of your life with these cartoon- and anime-inspired wedding plans.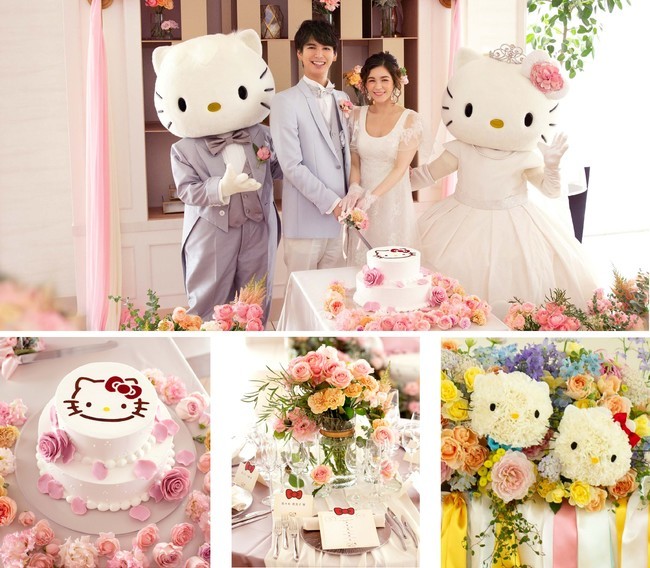 Hello Kitty and Dear Daniel
This Hello Kitty ceremony from popular wedding planning company Escrit lets you marry the love of your life in the presence of Hello Kitty and her boy toy Dear Daniel. That's right, life-size Sanrio friends will serve as the ring bearers and official witnesses. In the top tier package, the new couple will also receive original wedding items such as invitations, cake and table decorations, in addition to a special video greeting from Hello Kitty and Dear Daniel.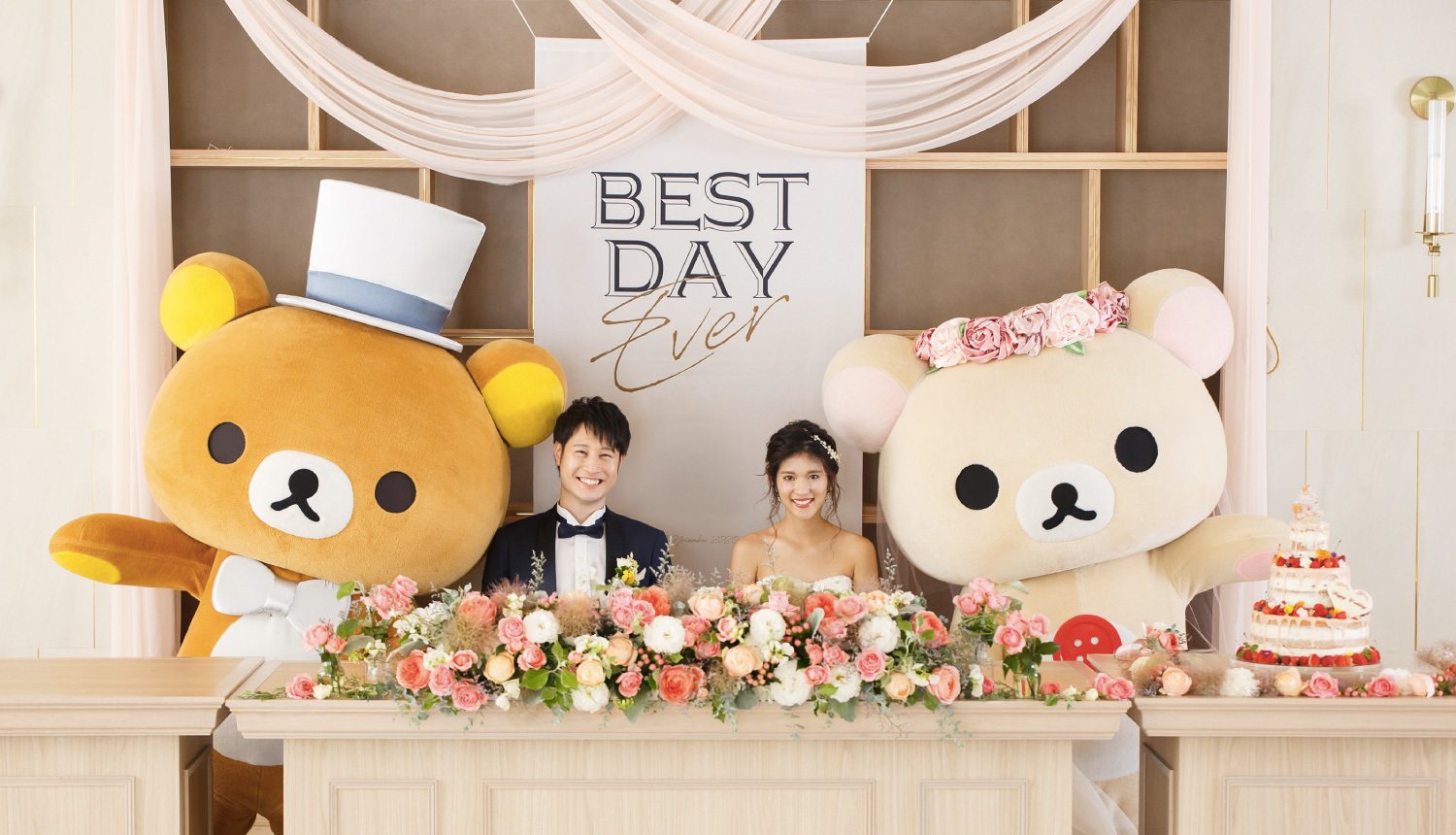 Rilakkuma
Also from Escrit is the Rilakkuma Bridal Fair. Everyone's favourite lazy bear marries Korilakkuma, his white bear counterpart, along with a lucky human couple. Much like the Hello Kitty plan, Rilakkuma and Korilakkuma, donned in formal attire, will participate in the wedding. Original illustrations, special decorations and, of all things, soup are included in the package.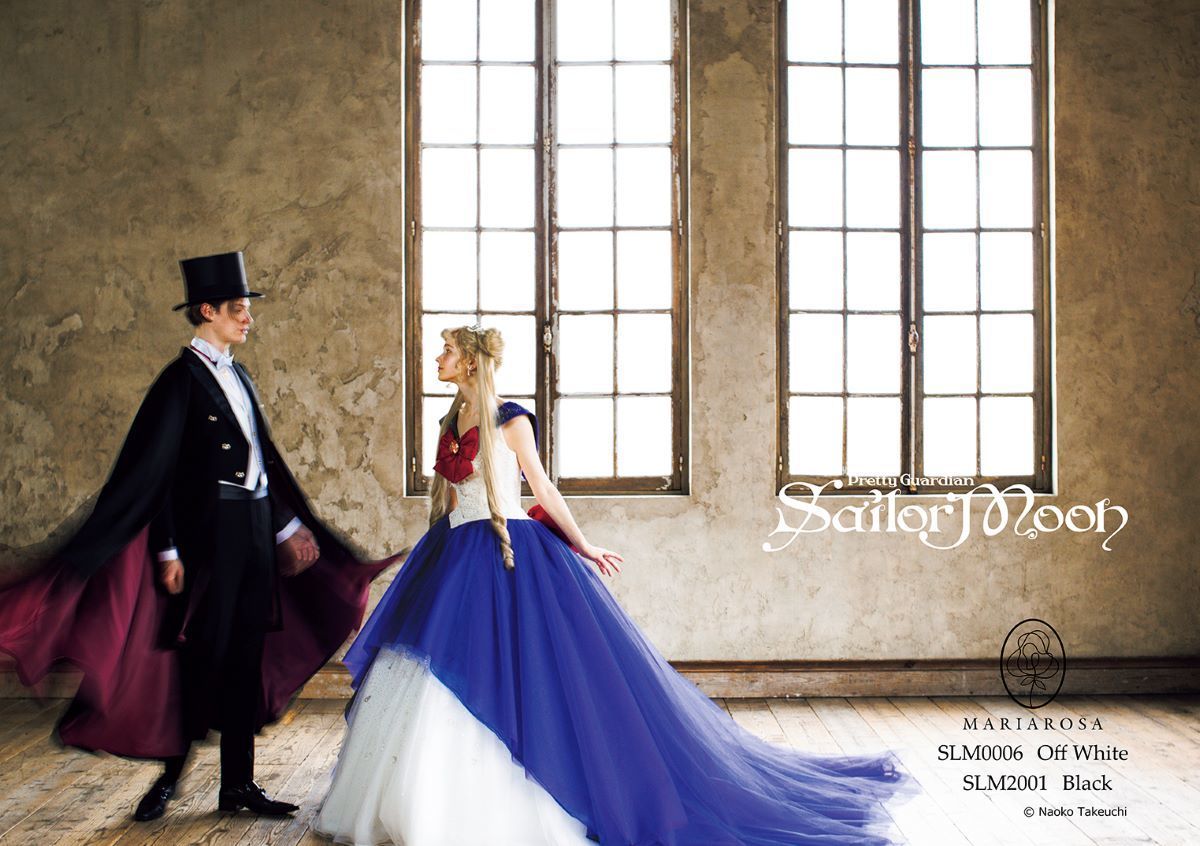 Sailor Moon
While the Hello Kitty and Rilakkuma plans veer close to kawaii, these gorgeous Sailor Moon-inspired wedding dresses and tuxedos, designed by high-end wedding dress designer Mariarosa, are decidedly more grown-up and elegant. Some of the dresses are directly inspired by the anime: the Sailor Moon wedding dress is basically a formal version of her fighting crime schoolgirl uniform. For grooms with a dramatic flair, the Tuxedo Mask suit, modeled after Sailor Moon's love interest, comes complete with a cape, vest and top hat.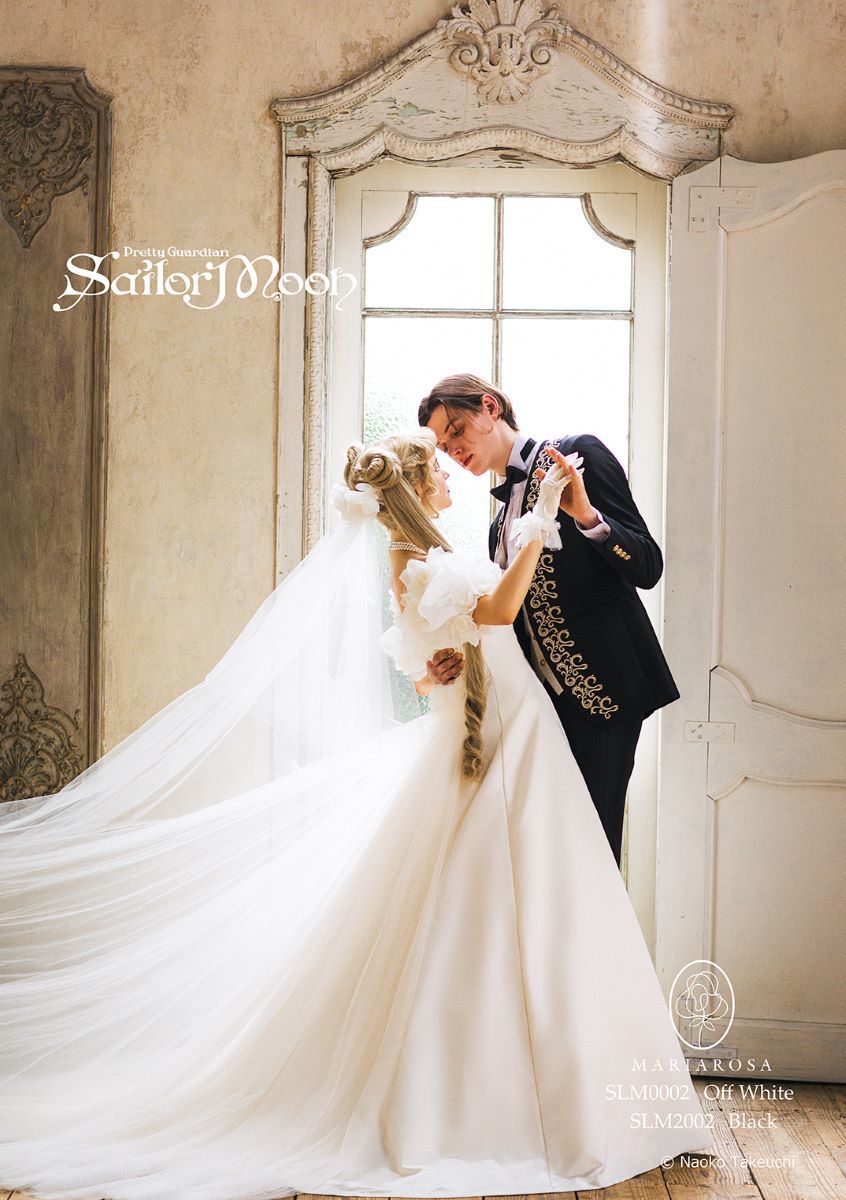 In the anime, Sailor Moon, whose name is Usagi, marries her boyfriend Mamoru the Tuxedo Mask. Blushing brides can wear a replica of Usagi's gorgeous, white tulle dress while handsome grooms can don Mamoru's collarless, gold-lined tuxedo.
The presence of Hello Kitty and other childhood friends is almost symbolic. As you walk down the aisle to start a new life away from your family, Sanrio friends and Sailor Moon whisk you away into the world of adulthood, with the wedding representing a last hurrah of childlike wonder. Prices for all three are available upon consultation and request, and it probably won't be cheap.
Most popular on Time Out
You can now get CBD coffee in Tokyo
Stay at this horror hotel room at Universal Studios Japan and solve a mystery overnight
This Japanese YouTube series turns Shibuya into a realistic video game world
How to turn ordinary cup noodles into okonomiyaki pancakes
Without tourists, some of Tokyo's most popular places now seem quieter than usual