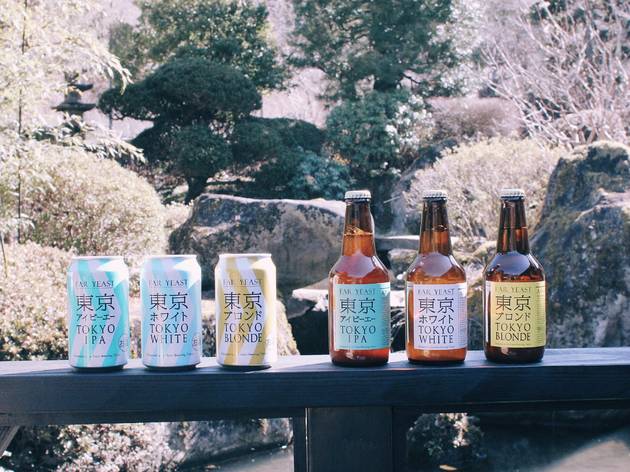 Japanese craft beer helps protect refugees and people with disabilities from coronavirus
Far Yeast Brewing is selling special beer sets to raise money for those most vulnerable to coronavirus
Posted: Friday June 5 2020, 6:05pm
The number of Covid-19 coronavirus cases in Japan may be much lower than it was, but there are still people in need during this global pandemic. There are plenty of ways to contribute to those in need, whether it's donating face masks to medical workers, money to local charities, or buying drinks in advance from nightlife venues. Shibuya-based craft beer brewery Far Yeast has started its own 'Cheers to Support' campaign in collaboration with the Association for Aid and Relief, Japan (AAR Japan) to help those who are currently affected by the virus.

In partnership with AAR Japan, an international aid organisation that assists vulnerable communities including refugees and those with disabilities (or PWDs, as they're known in Japan), Far Yeast Brewing Company is selling special sets, which include six different Far Yeast beers, a commemorative coaster and a bar of soap for ¥5,500.
There's one package to support refugees and another to support the disabled. A percentage of the sale from the 'Cheers to Support Refugees' set will provide PPE (personal protective equipment), sanitation materials and hygiene education to refugee camps around the world. Proceeds from the 'Cheers to Support PWDs' box, on the other hand, will provide goods like masks, gloves and sanitisers to people with disabilities, and their carers, in Japan.
You can help the cause by purchasing a package or two – go on, get both – through the Far Yeast Brewing online store.
More ways to help Tokyo and Japan
Social distancing rules and how to go out safely in Tokyo
Donate your unused face masks to charity
Local businesses team up to save Koenji – here's how you can help
The best coffee delivery in Tokyo
How to support your local restaurants during the coronavirus outbreak
Share the story