[Update, June 11] Mt Fuji is officially closed this year. To curb the spread of the Covid-19 coronavirus, all four official hiking trails (Yoshida, Fujinomiya, Subashiri and Gotemba) as well as mountain huts and public facilities on the mountain will remain closed for the 2020 hiking season.
Nevertheless, you can still visit these vantage points to admire the mountain's iconic beauty.
***
[May 14 2020] Sad news for anyone planning to climb Mt Fuji in the summer this year: Yamanashi prefecture officials have announced plans to close the mountain's easiest and most popular hiking path – the Yoshida trail – to curb the spread of Covid-19 coronavirus.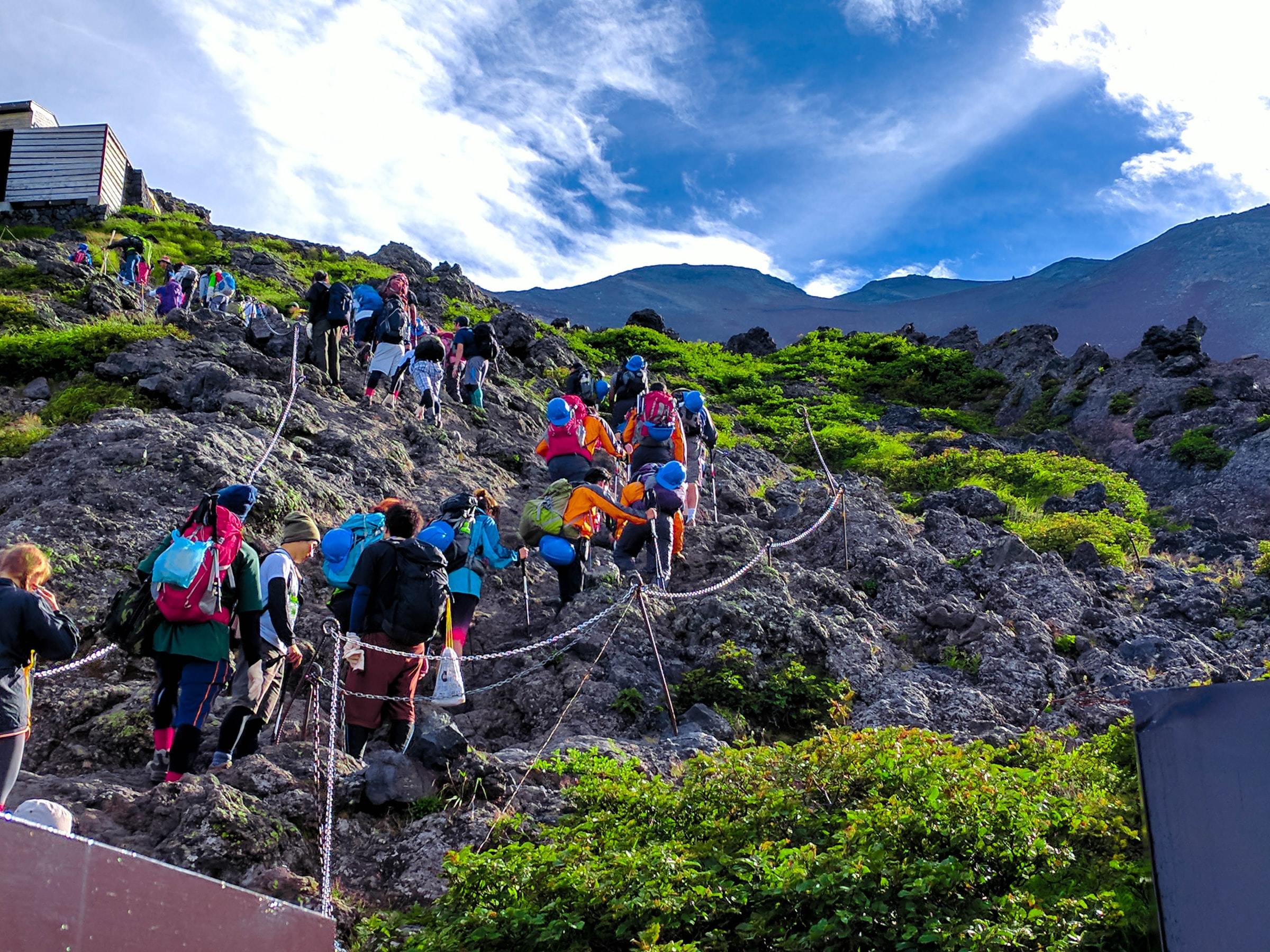 The government of Yamanashi prefecture has determined that it's not possible to fully ensure the safety of climbers during the pandemic. Thus, it has announced plans (Japanese only) to close the Yoshida trail during the mountain's official climbing season between July and mid-September. With the trail's closure, first-aid stations will not be set up and the mountain huts along the way will be closed as well.
There are four official hiking routes on Mt Fuji, and the Yoshida trail might not be the only one closing this summer. The Fujinomiya trail is following suit – its mountain huts will be closed, too. Measures for the Subashiri and Gotemba trails are currently under consideration (Japanese only).
Up to 300,000 people climb Mt Fuji during the summer months each year. Hikers usually spend the night in crowded mountain huts before literally lining up to get to the peak in time for sunrise.
Enjoy staying home
Watch the best documentaries about Japanese food
Get a sneak peek into Ghibli Museum with these videos
Ride Japan's most famous roller coasters online
Explore Shibuya, Tsukiji and more with these POV video walks around Tokyo
Explore teamLab Borderless digital art museum with these videos