From cakes and cookies to chocolate and crackers, Tokyo's edible souvenirs are some of the best around. With so many stores closed due the Covid-19 coronavirus pandemic, some of Japan's most popular snacks have now gone online. So if you're in Japan, you can get them shipped right to your doorstep. Here are our favourites and where to buy them.


Tokyo Banana
Everyone's favourite banana-flavoured cake can now be purchased online for a limited time until the end of August. These soft, spongy cakes are filled with various flavoured custards and usually sport cute patterns like zebra stripes or flowers. The original is known as the 'Tokyo Banana Miitsuketa', and is simply a banana-shaped cake filled with banana cream custard. A Tokyo Banana eight pack (¥1,078) is now available for purchase online here.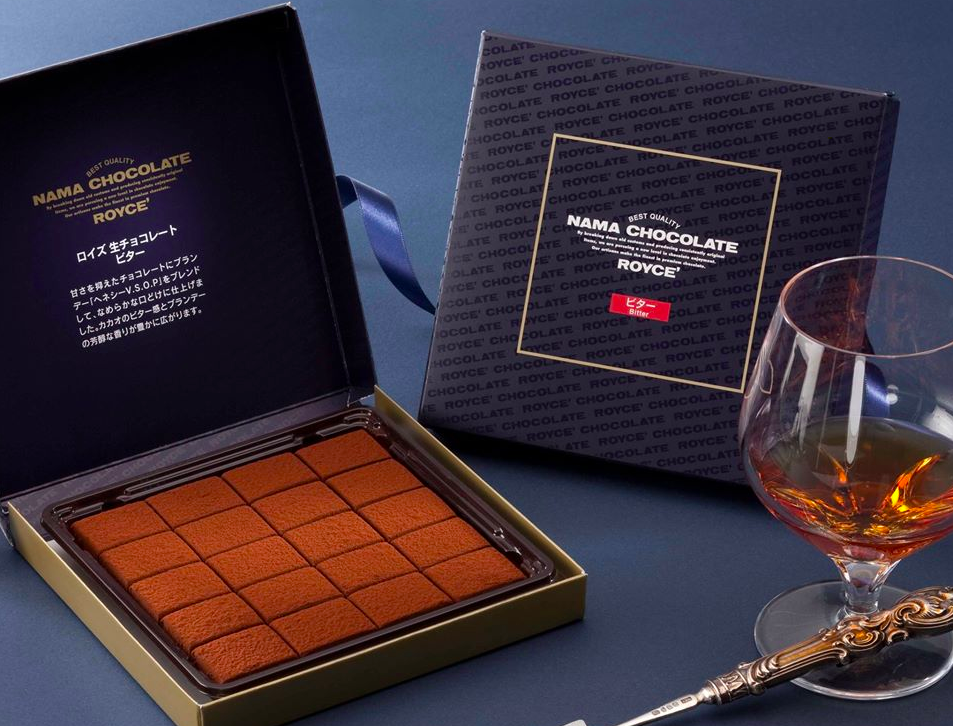 Royce Chocolate
Hailing from Hokkaido, Royce chocolates are best known for their melt-in-your-mouth nama (raw) chocolates. Royce also makes a decadent collection of cookies, chocolate covered potato chips, and other chocolatey delights. If you need your chocolate fix, Royce's nama chocolates can be ordered online, including many of the most popular flavours like sakura cheese, hojicha, champagne, matcha, and even whisky-infused nama chocolate. Each box is ¥778 and contains 20 pieces. Buy them online here.
Kit Kat
Japan is known for wacky and distinctive Kit Kat flavours like sake or wasabi. Kit Kat even collaborates with other brands such as Tokyo Banana to make limited edition flavours you won't find elsewhere. Nestle Japan's online store is a Kit Kat lover's dream. Offering all the classics including matcha and umeshu, the store also sells gift sets of fancy flavours you'd normally only find at the Kit Kat Chocolatory in Ginza. The online store also offers a surprise order, where you receive two limited-edition Kit Kats randomly selected for you.
Jaga Pokkuru potato sticks
The next best thing to potato chips? These crunchy potato sticks that are made from 100 percent real Hokkaido-grown jaga imo potatoes. The savoury snack is seasoned with roasted sea salt sourced from Hokkaido's Saroma lagoon. The potato skins are even left on, giving these crunchy snacks a unique texture and flavour. You can buy a single box of Jaga Pokkuru for ¥885 or a set of 12 boxes for ¥10,620 from Calbee's online store.
Yoku Moku
Yoku Moku is a Japanese confectionery company renowned for its dainty cookies which come packed in equally tasteful tins. Popular items include gift sets featuring a mix of different cookies, or Yoku Moku's signature cigar cookies, which come in chocolate and matcha flavours. The online store even offers a gift service and can wrap up your cookie boxes in the store's special wrapping paper – ribbon included. Search the online store here.

Do some more shopping
Where to buy face masks online in Tokyo and Japan
Japanese products you need in your life
Pamper yourself with these Japanese beauty products
These Japanese breweries are now delivering craft beer