Tokyo is no stranger to public art installations: you'll often find gems peppered throughout the capital, from sprawling paintings to stunning outdoor sculptures. Even teamLab has a few digital artworks scattered across the city. The latest addition to the city's artistic line-up is a staggering 7-metre tall sculpture titled 'Hanao-San' by Brooklyn-based Japanese contemporary artist Tomokazu Matsuyama.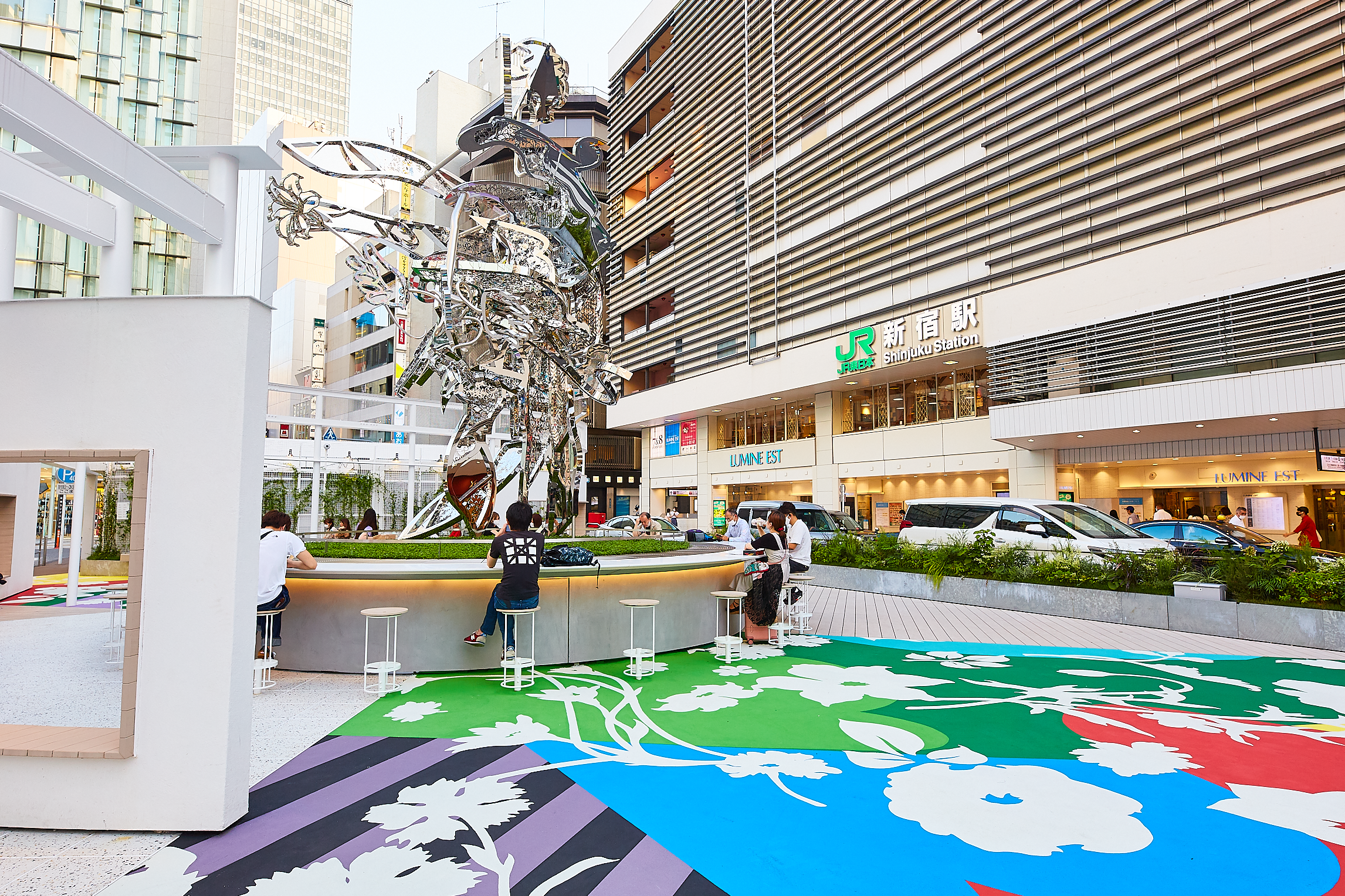 A collaboration with JR East Japan Railway Company, the permanent installation is a standout feature at Shinjuku East Square's new community art park, which is just outside JR Shinjuku Station. Matsuyama's creation is part of department store Lumine's art project, which aims to promote public art installations in the heart of Tokyo. Matsuyama is best known for his fusion of traditional Japanese imagery and American motifs presented through layers of colour and repeating patterns.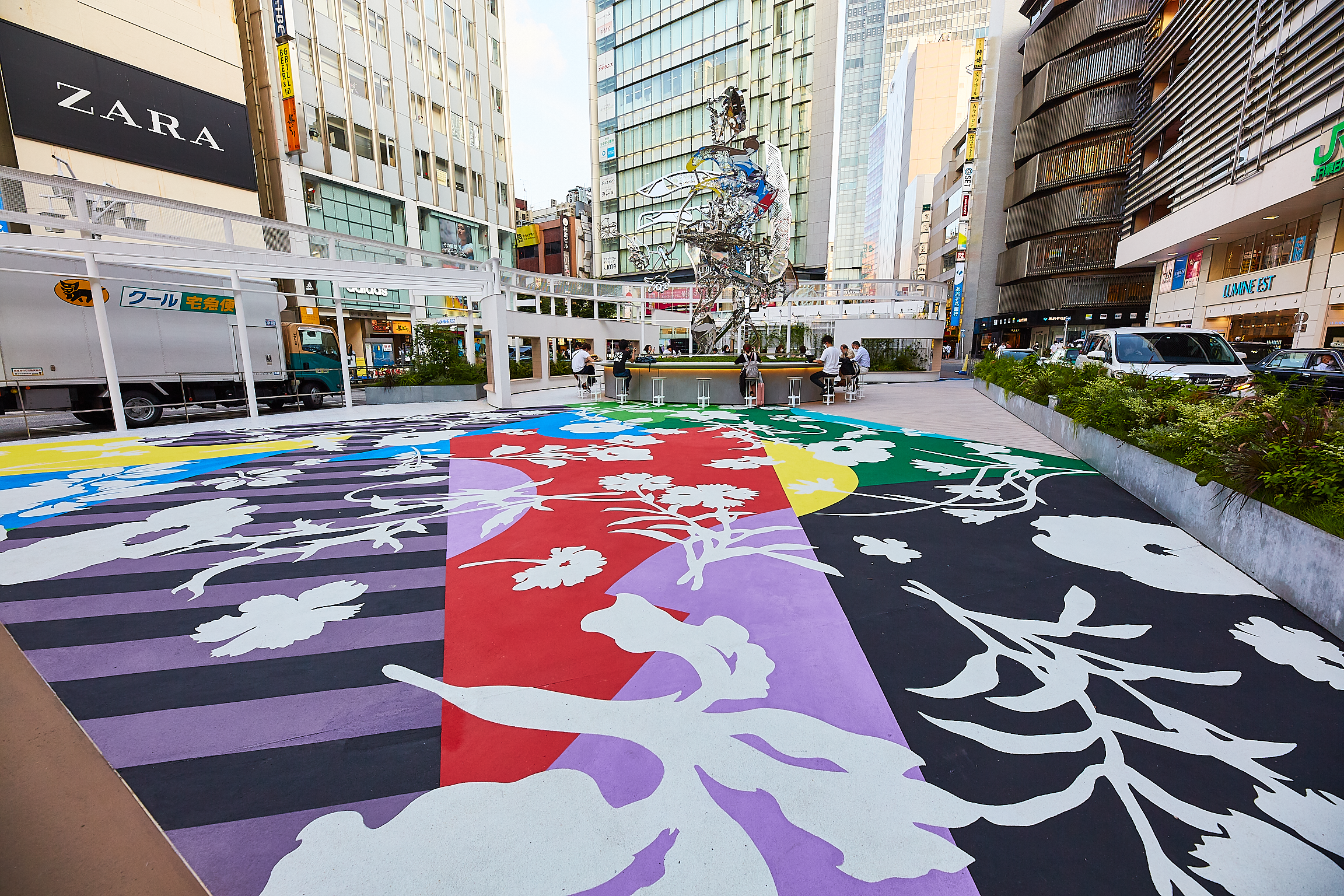 The art park also features colourful graphics surrounding the 'Hanao-San' sculpture, which is an abstract construction of a boy holding a bouquet of flowers. The flowers represent nature while the stainless steel sculpture embodies the city. The stools and benches around the sculpture are there to encourage you to settle down and enjoy the artwork from multiple angles.
Navigating Shinjuku Station can get confusing at times, so the best way to get to Shinjuku East Square is through the station exit A8 or A9, which leads directly to the open community space. The area is also open 24 hours a day, so you can pop by any time.
See our guide on going out safely in Japan.


More news
Book the rooftop of Ikebukuro's Sunshine 60 Building and get this view all to yourself
This new campground offers Danish-style glamping deep inside a Japanese forest
This confectionery in Setagaya creates beautiful wagashi that look like a box of flowers
Video: The giant moving Gundam in Yokohama is now complete
See all Japan's 47 prefectures in 130 seconds via this stunning tourism video