Shin-Okubo, also known as Tokyo's Korea Town, is famous for its endless array of Korean food. With hundreds of restaurants packed inside this small district, it can be hard to pick a place to eat. If you want to try a bit of everything, head over to the neighbourhood's newest South Korean food hall, Shin-Okubo Kankoku Yokocho.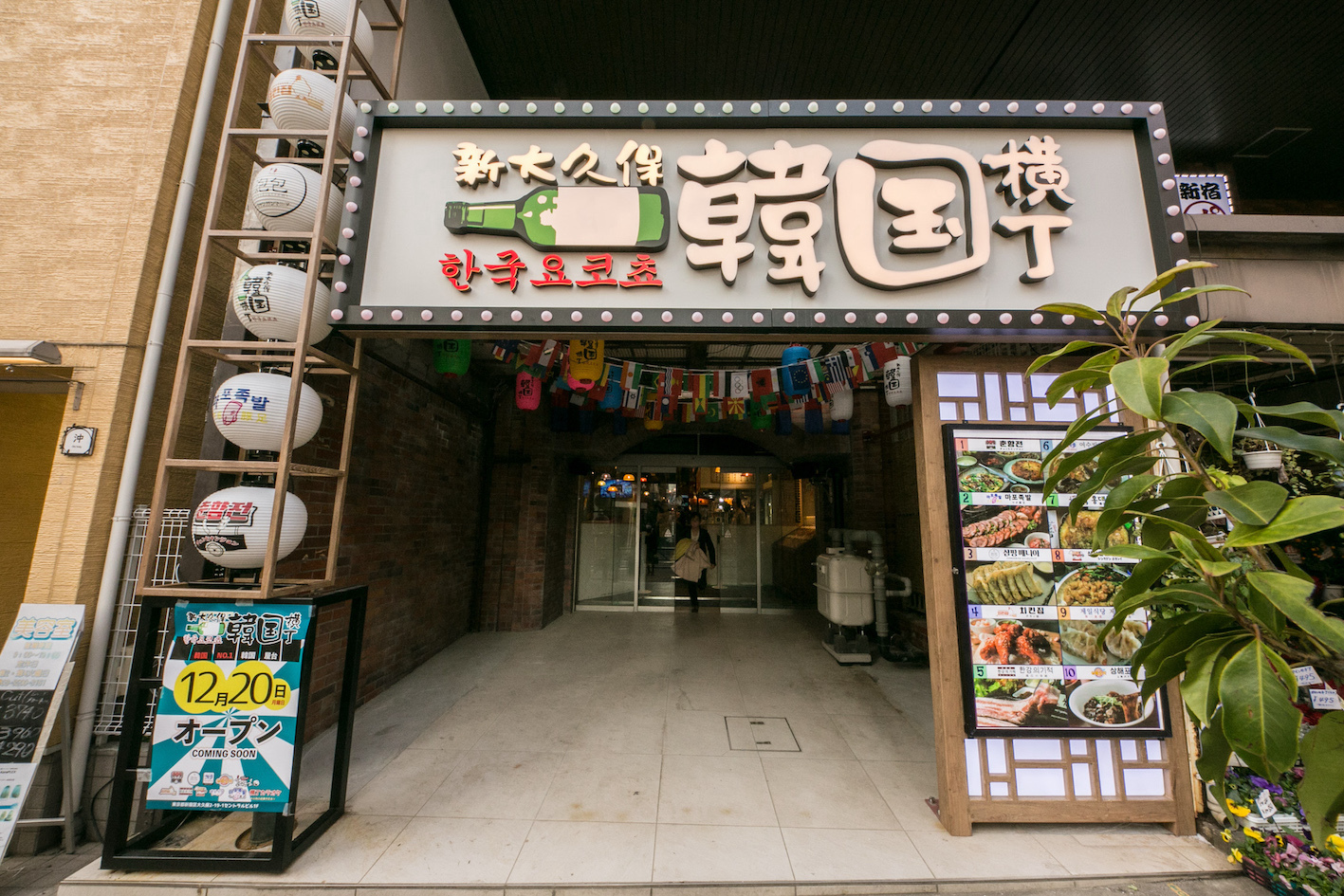 Just a five-minute walk along the main street from Shin-Okubo Station, this two-storey complex is 600 metres long and houses ten different restaurants. The building's name means 'Shin-Okubo Korean food alley' and the place is decked out with neon signs and lanterns, just like an alleyway you'd find in a market in South Korea. There are plenty of tables and stools in the centre of the room, with seats for up to 450 people on the first floor alone.
Here are our top picks for restaurants to try at the new Shin-Okubo Kankoku Yokocho.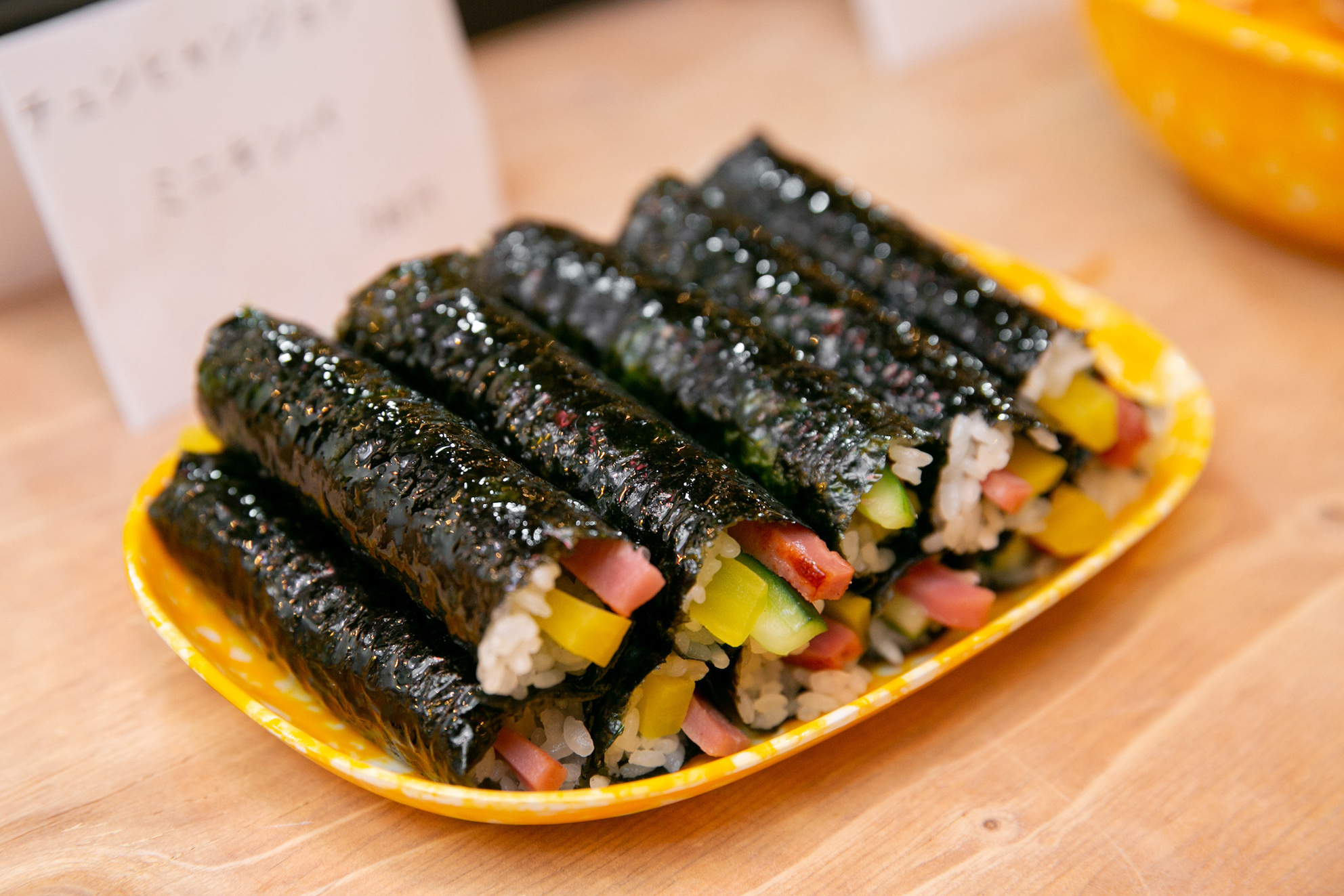 Chunhyangjeon
As soon as you step inside, you'll see Chunhyangjeon, which serves traditional street food at bargain prices. Be sure to try the chijimi pancakes, tteokbokki (rice cakes) and kimbap (Korean sushi), then wash it all down with a glass of makgeolli (Korean rice wine).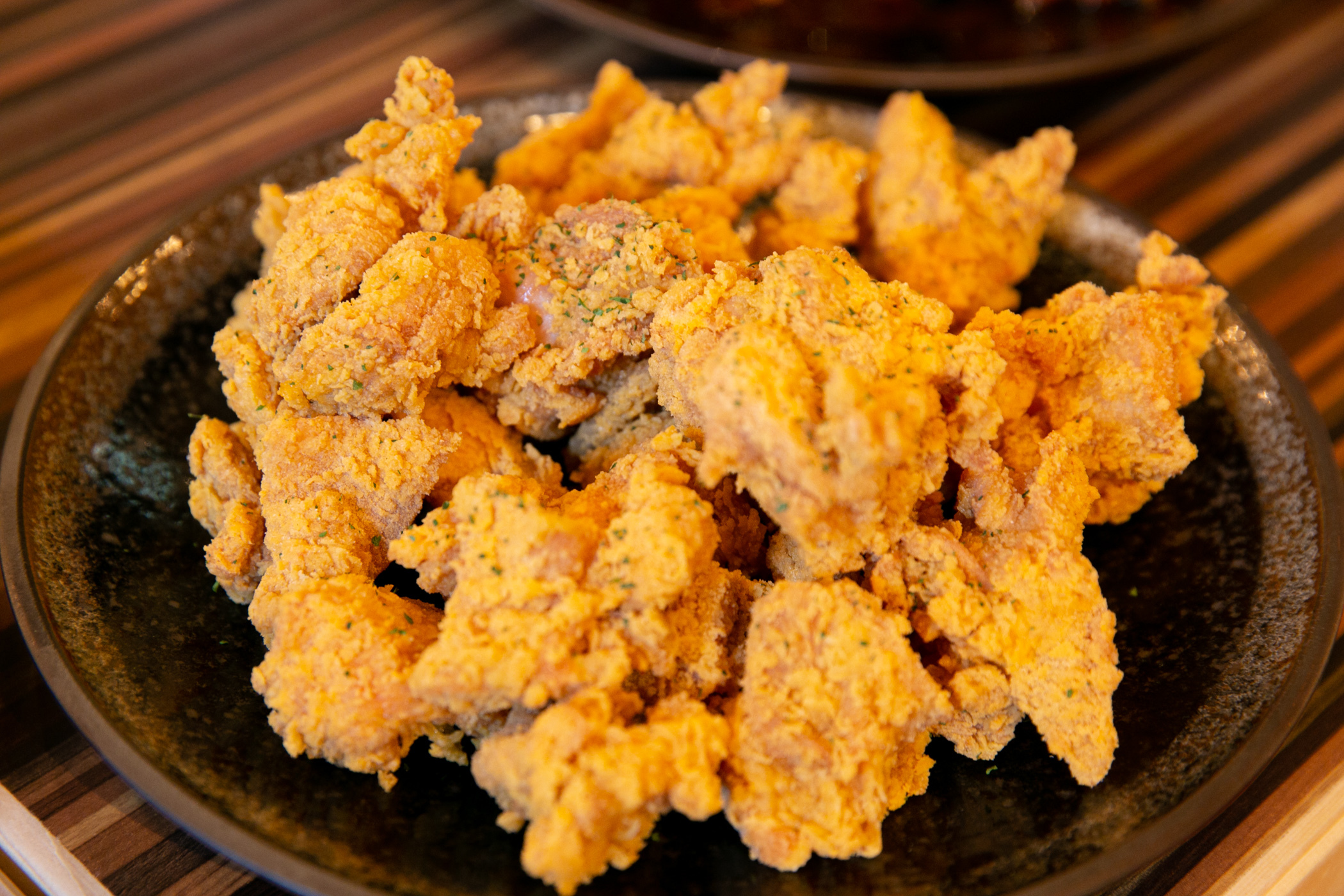 Chicken-ya
Just as its name suggests, Chicken-ya offers nothing but Korean-style fried chicken. There's still plenty of variety here, though, as it comes in multiple flavours like honey garlic, jalapeno, mentaiko (spicy pollock roe) cheese and yangnyeo (sweet and spicy).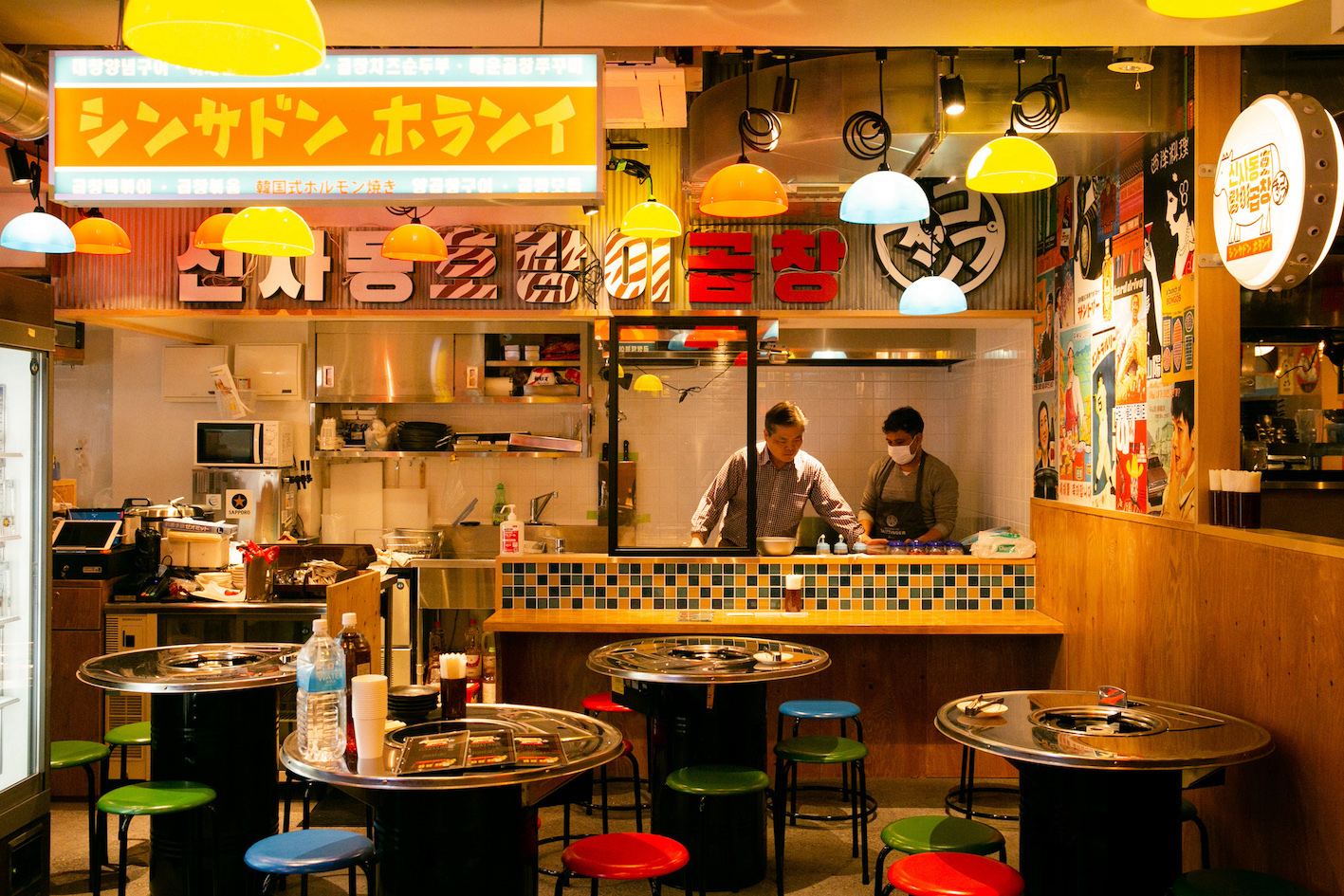 Shinsadon Horani Kopchan
For something more substantial, you can't go wrong with a bit of classic samgyeopsal (grilled pork belly) or spicy horumon (beef or pork offal) at barbecue specialist Shinsadon Horani Kopchan.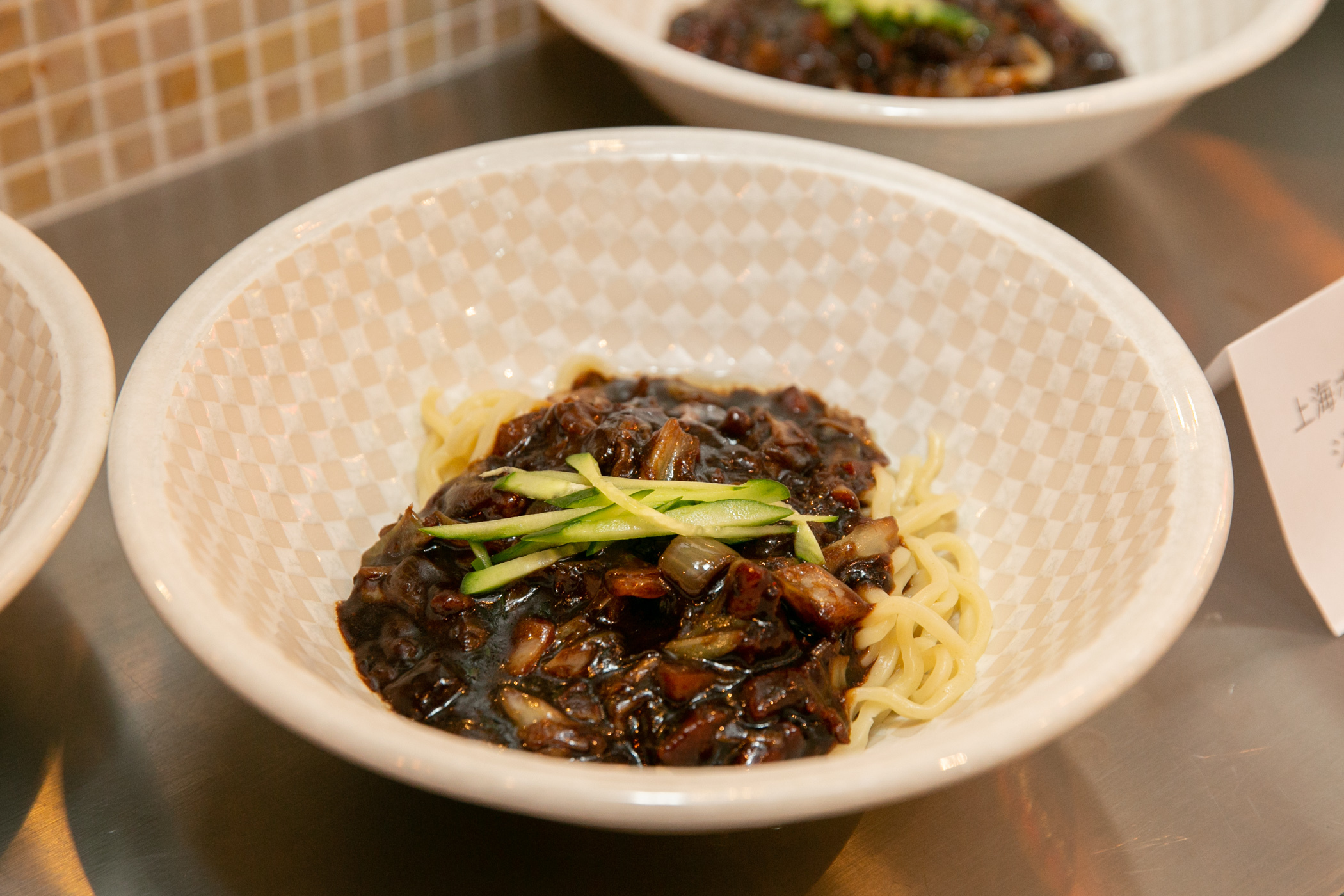 Shanghai Pocha
Shanghai Pocha is a Korean-style Chinese restaurant where you can try South Korean favourite jajangmyeon noodles, which have become more popular around the world after being featured in K-dramas. The noodles are made with sweet soybean sauce, pork and vegetables.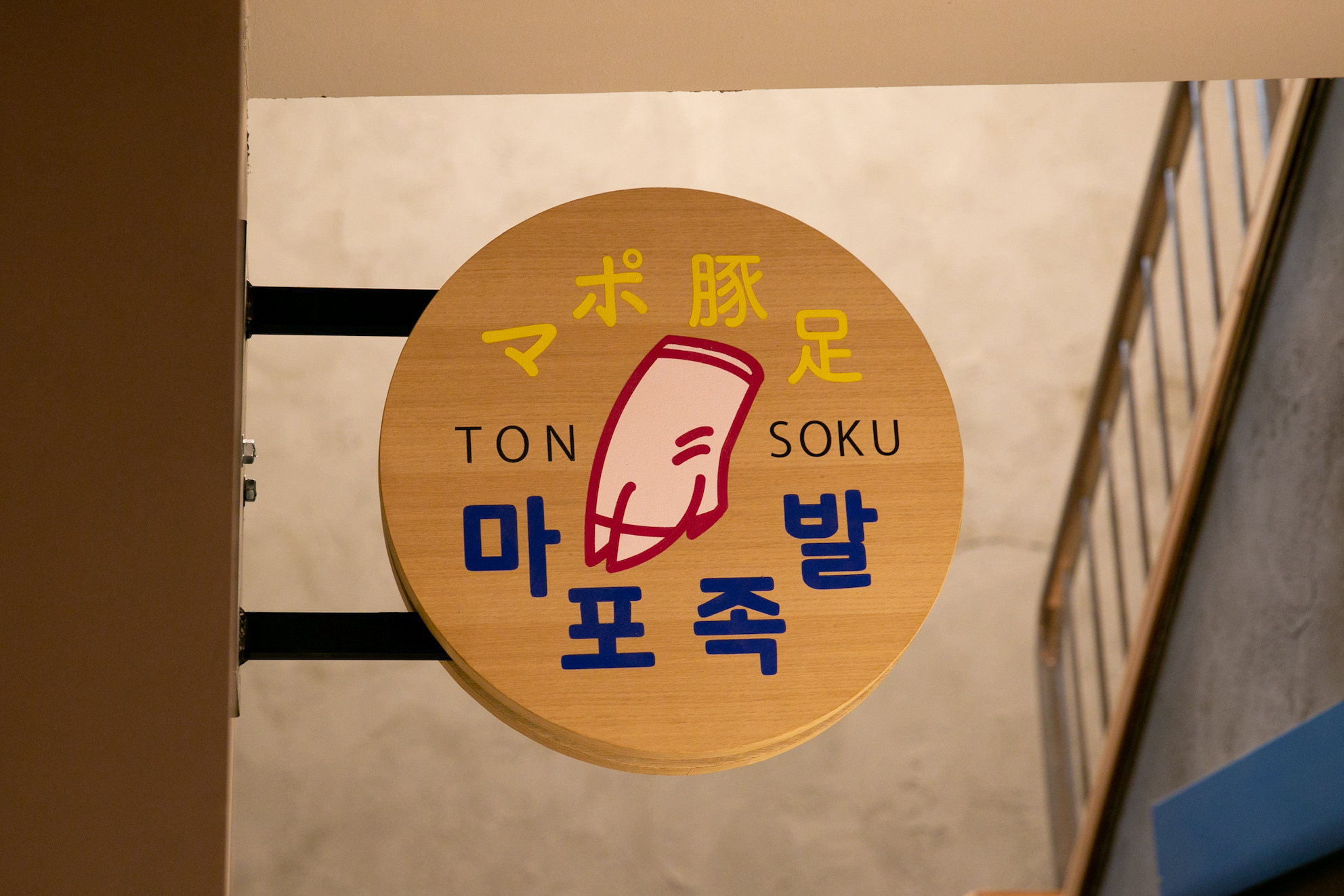 Mapo Tonsoku
If you're feeling more adventurous, head further inside to find Mapo Tonsoku. This place specialises in all things pork, offering dishes like bossam (thinly sliced pork) and even braised pig's feet.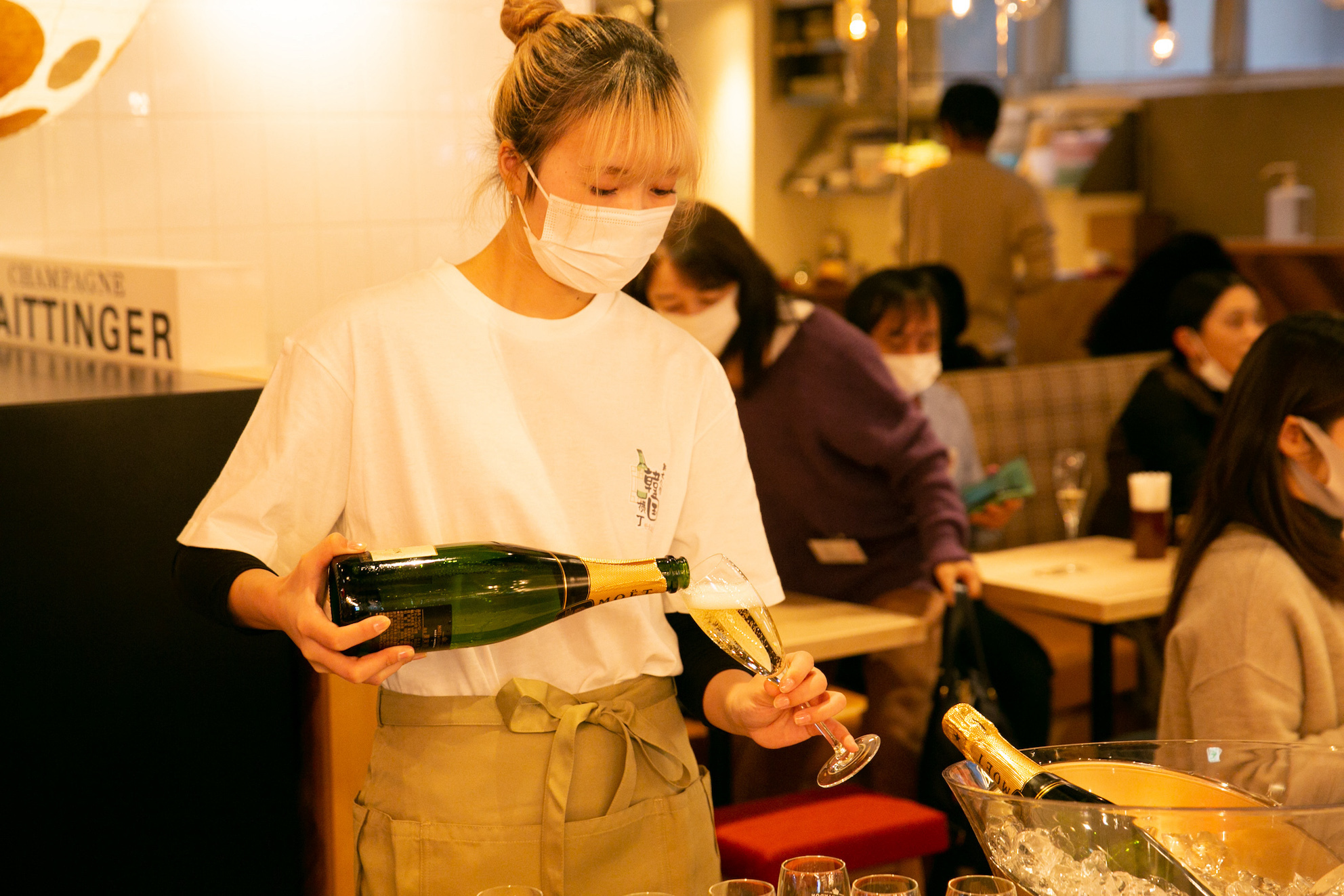 Awadsutsumi Champagne Mania
Looking for a boozy evening with friends? Awadsutsumi Champagne Mania might just be the most distinctive restaurant in the whole building. It offers a surprising pairing of French Champagne (think Taittinger and Moët) and gyoza dumplings.
And that's just the start. On the second floor, you'll find eight karaoke rooms, plus bars and a lounge area, so you can really make a night of it.
For more information, visit Shin-Okubo Kankoku Yokocho's website.
More news
Starbucks Reserve is serving drinks made with clear coffee
Asakusa is getting a new matsuri-themed yokocho food hall
Netflix reveals the sets for the One Piece live-action series
Uniqlo to raise prices of autumn and winter wear by up to ¥1,000
7 best new things we've eaten at Japanese convenience stores in June 2022
Want to be the first to know what's cool in Tokyo? Sign up to our newsletter for the latest updates from Tokyo and Japan.