A stunning polychromatic hotel has just opened in Suidobashi, just across the Kanda River from Koishikawa Korakuen. Designed by Klein Dytham Architecture, which is based in Tokyo, the Toggle Hotel uses an eye-catching two-tone colour blocking scheme that represents the venue's dual purpose as both a business and leisure hotel.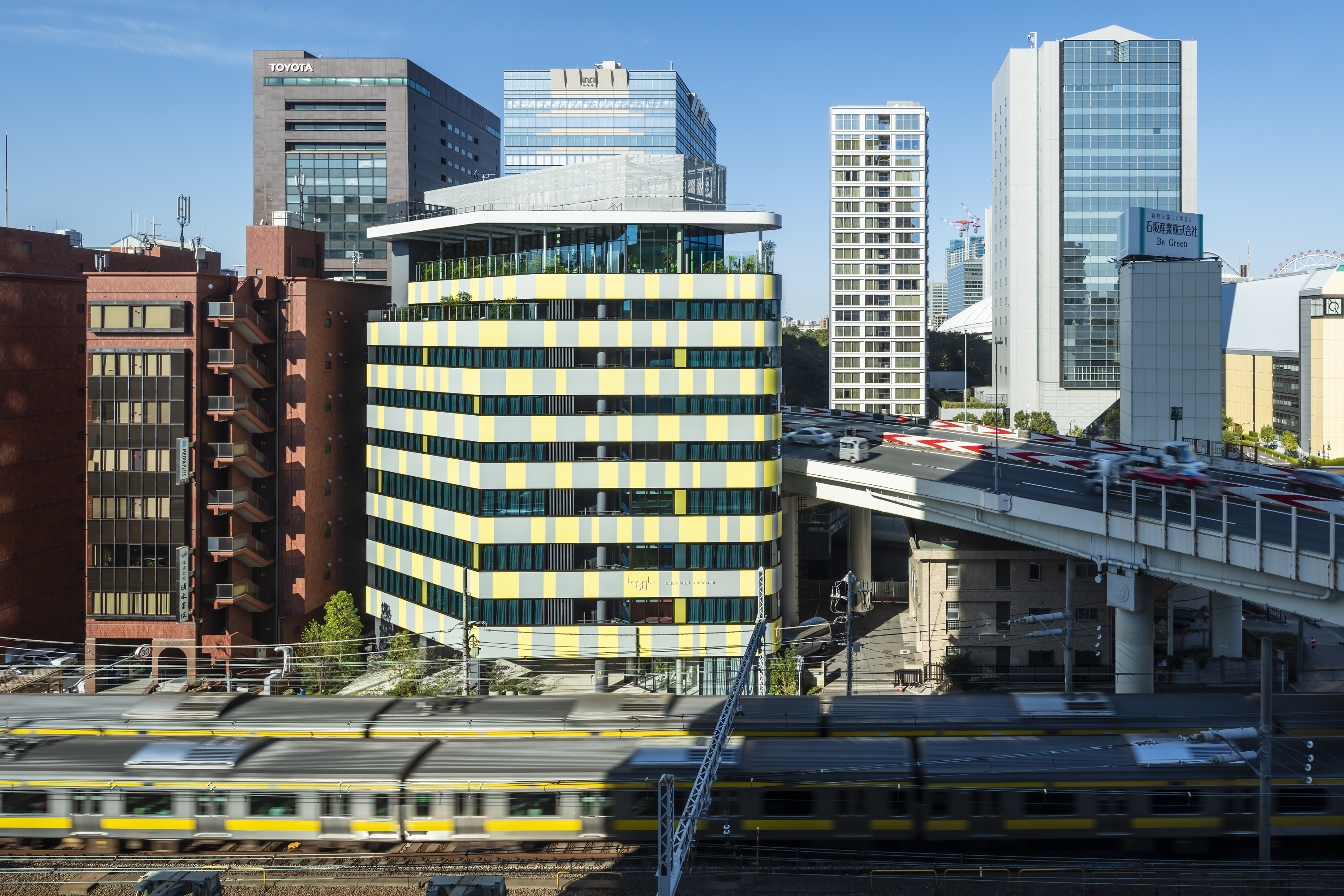 The hotel's exterior perfectly matches this year's Pantone Color of the Year – a tie between Illuminating and Ultimate Grey – but as incredible as it sounds, the choice of colour palette was entirely coincidental.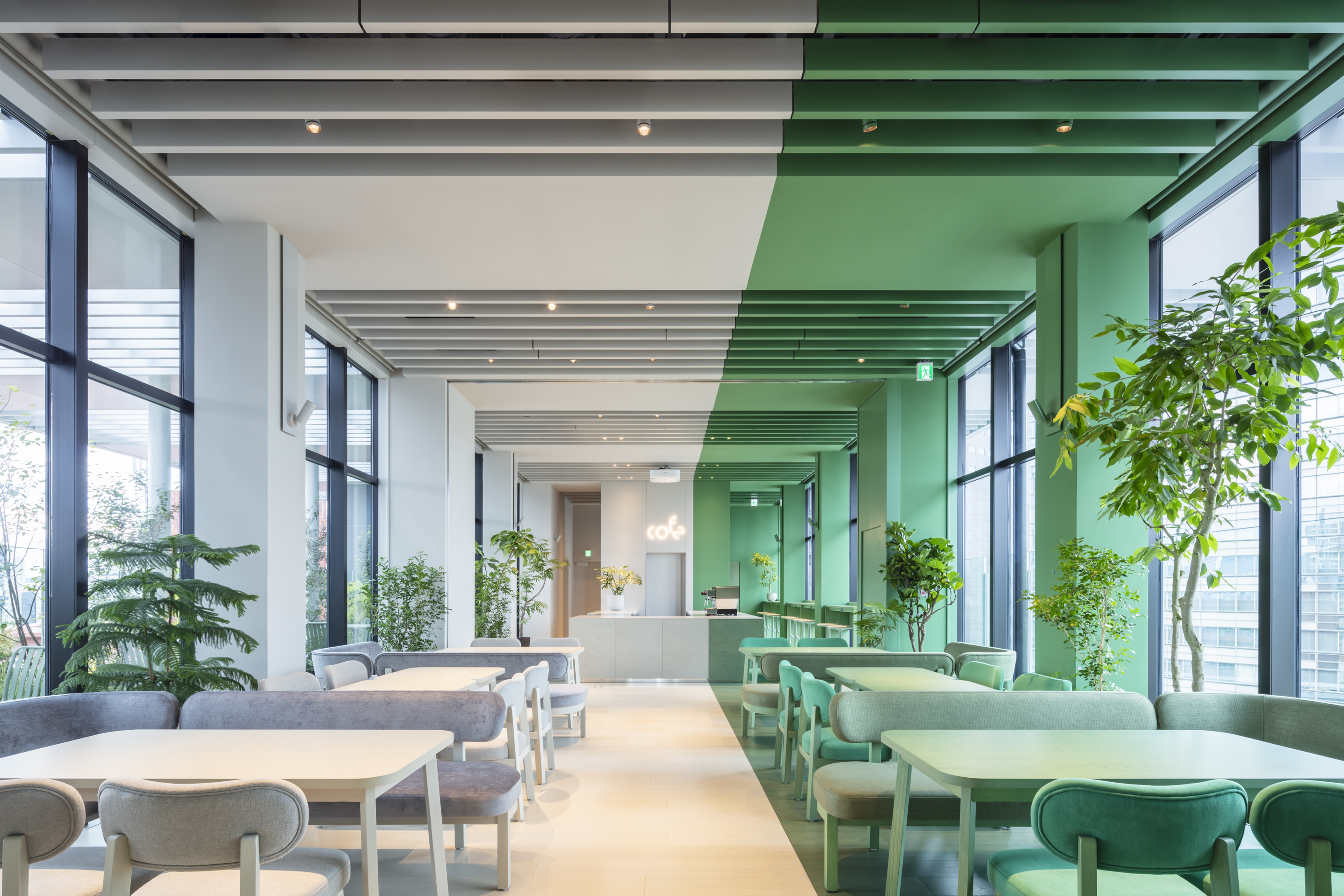 While Pantone selected the contrast of grey and yellow to represent strength and optimism during the pandemic, the studio submitted its two-toned design for approval over two years ago.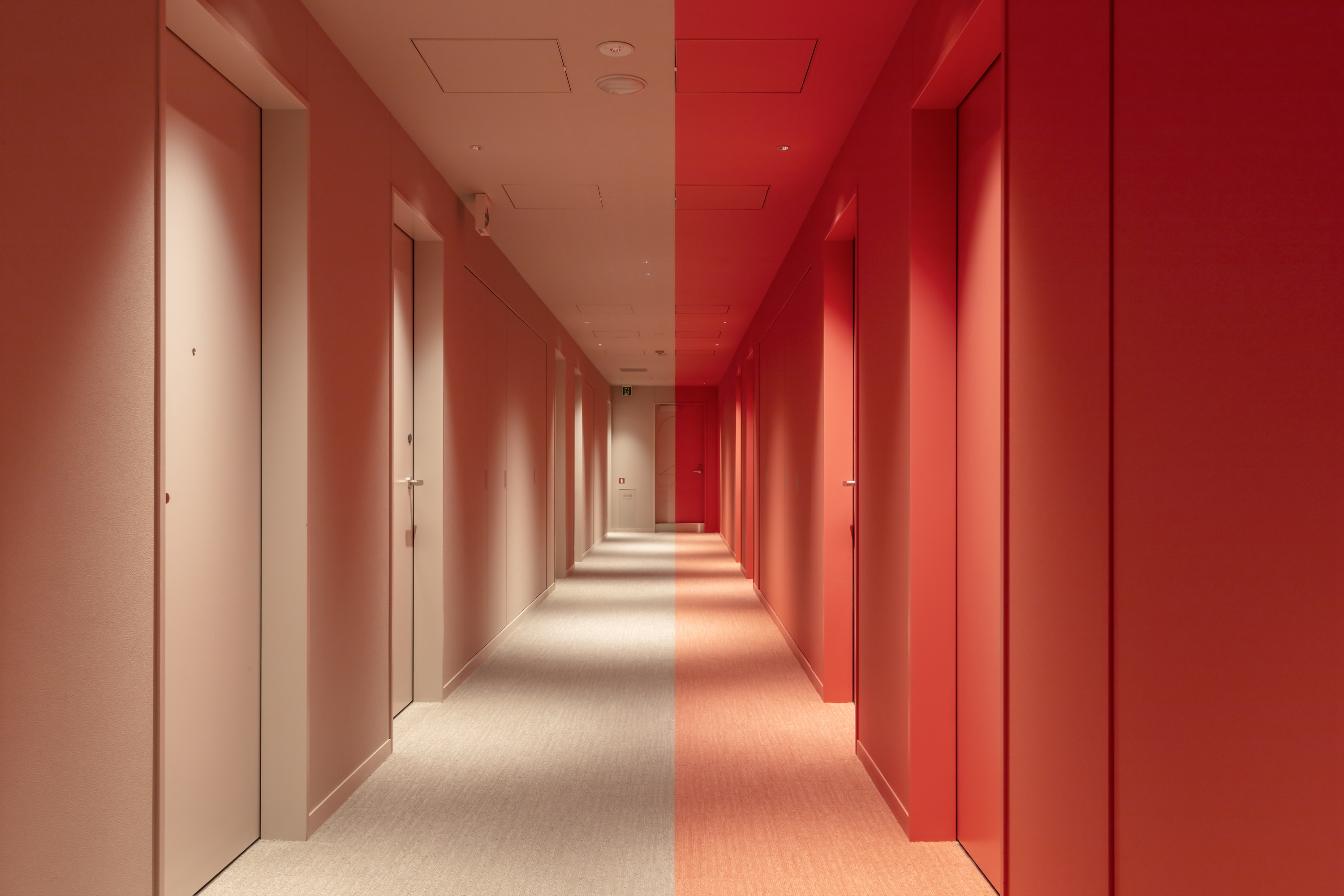 The bright yellow was chosen to match the colour of the Chuo Line, which runs in front of the hotel, whereas the soft grey was chosen to align with the backdrop of the surrounding concrete buildings.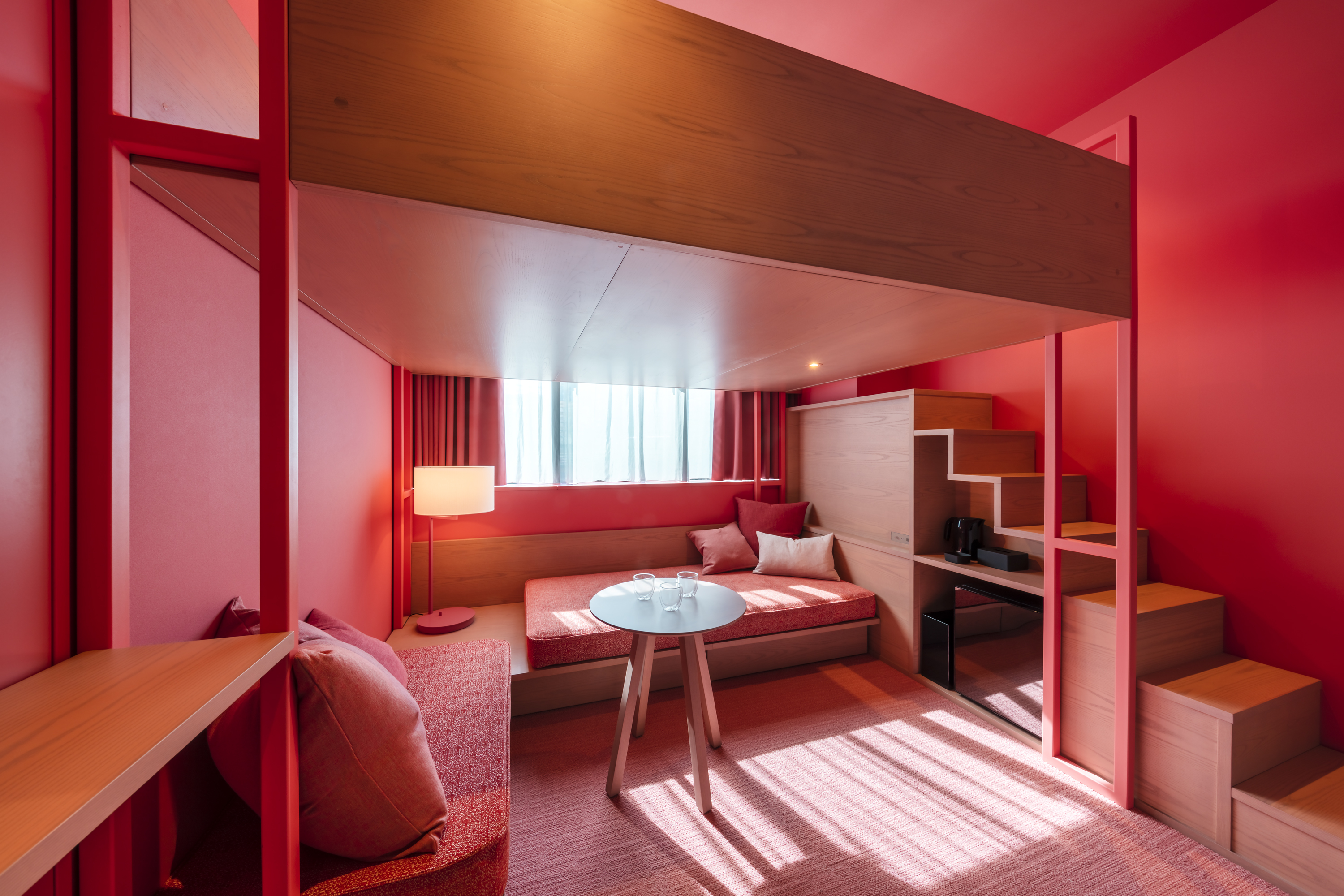 The colour pairing technique is even more pronounced throughout the hotel's interior, where rooms and hallways are decorated from floor to ceiling in just two bold colours, creating a two-toned effect. Everything in the room is of the same bright colour, from the carpet and furniture to the bedding and soft furnishings. This, when contrasted against a bathroom of a different colour, creates a cheerful and eye-catching visual impact.
In total, the hotel houses 85 rooms with 60 different colour combinations, ranging from a fusion of orange and indigo to a blend of green and ivory. You can choose the room size and colour combination to suit your mood when booking. The rate for a one-night stay currently starts at ¥8,000.
More from Time Out
Take our Time Out Index survey and tell us what life is like in Tokyo
Narita and Haneda airports will introduce facial recognition for international flights
Adachi becomes the first ward in Tokyo to recognise LGBTQ+ families

Ikea is opening a new store in Shinjuku this May
This free virtual 3D model lets you explore Tokyo's 23 central wards
Want to be the first to know what's cool in Tokyo? Sign up to our newsletter for the latest updates from Tokyo and Japan.