'Tis the season for new amusement parks in Japan: we can't wait for the new Super Nintendo World at Universal Studios Japan (exact opening date has yet to be confirmed) and the Ghibli theme park in Nagoya, which will be completed in 2022. Hyogo prefecture's Nijigen no Mori is high on our list as well – the anime theme park opened last year with Crayon Shin-chan and Naruto attractions. However, the main star of the show, a 120m-long lifelike Godzilla, is yet to be revealed.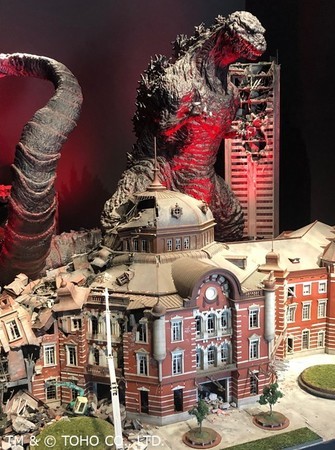 The park hasn't announced the grand opening of the giant lizard attraction, but superfans can get a sneak preview of the park's new Godzilla Museum. From now until August 31, visitors can visit the world's first Godzilla museum, complete with props, dioramas and 80 Godzilla figures from the films. The museum is a collaboration with Toho Cinema, which produces the Godzilla films, so you know everything is authentic.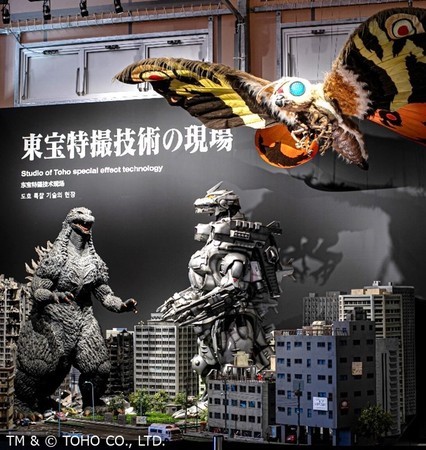 In addition to the museum, there's also a café, which serves fun Godzilla-themed meals like monster-shaped curries and hot dogs. The gift shop is also open, selling exclusive merch like T-shirts and keychains with the acronym NIGOD, which stands for National Awaji-Island Institute of Godzilla Disaster, the name of the park's Godzilla-themed area.
After August 31, the museum will close until the full Godzilla attraction opens – with the date yet to be announced. Tickets to the museum cost ¥1,000 for adults and ¥800 for children between the ages of five and eleven. There are no online reservations, so you'll have to head to the museum and line up. It's open from 10am to 6pm, with last admissions at 5pm.
Seeking more fun in Hyogo? Add zip lining and zorbing to your post-Godzilla plans at this family-friendly adventure park.
Follow our guide to going out safely in Tokyo and Japan.
More news
Ikebukuro's Sky Circus observation deck is offering 20 percent discount for Tokyoites
Japan's first ramen restaurant is reopening at Shin-Yokohama Ramen Museum
Lawson 100 stores in Japan are offering ¥100 wagashi this summer
This resort in Hokkaido is offering potato salad that looks like ice cream cones
You can now ride a real Thomas the Tank Engine train in Japan