A giant chrome robot was installed in the outdoor plaza of Shibuya Parco last weekend, just one installation of many from the exhibition Global Pop Underground, which started on July 4. Though the exhibition is held at Shibuya Parco, it was curated by Nanzuka, a nearby gallery that makes a point of selecting eclectic, eye-catching pieces of work by contemporary artists, like this seven-metre tall installation.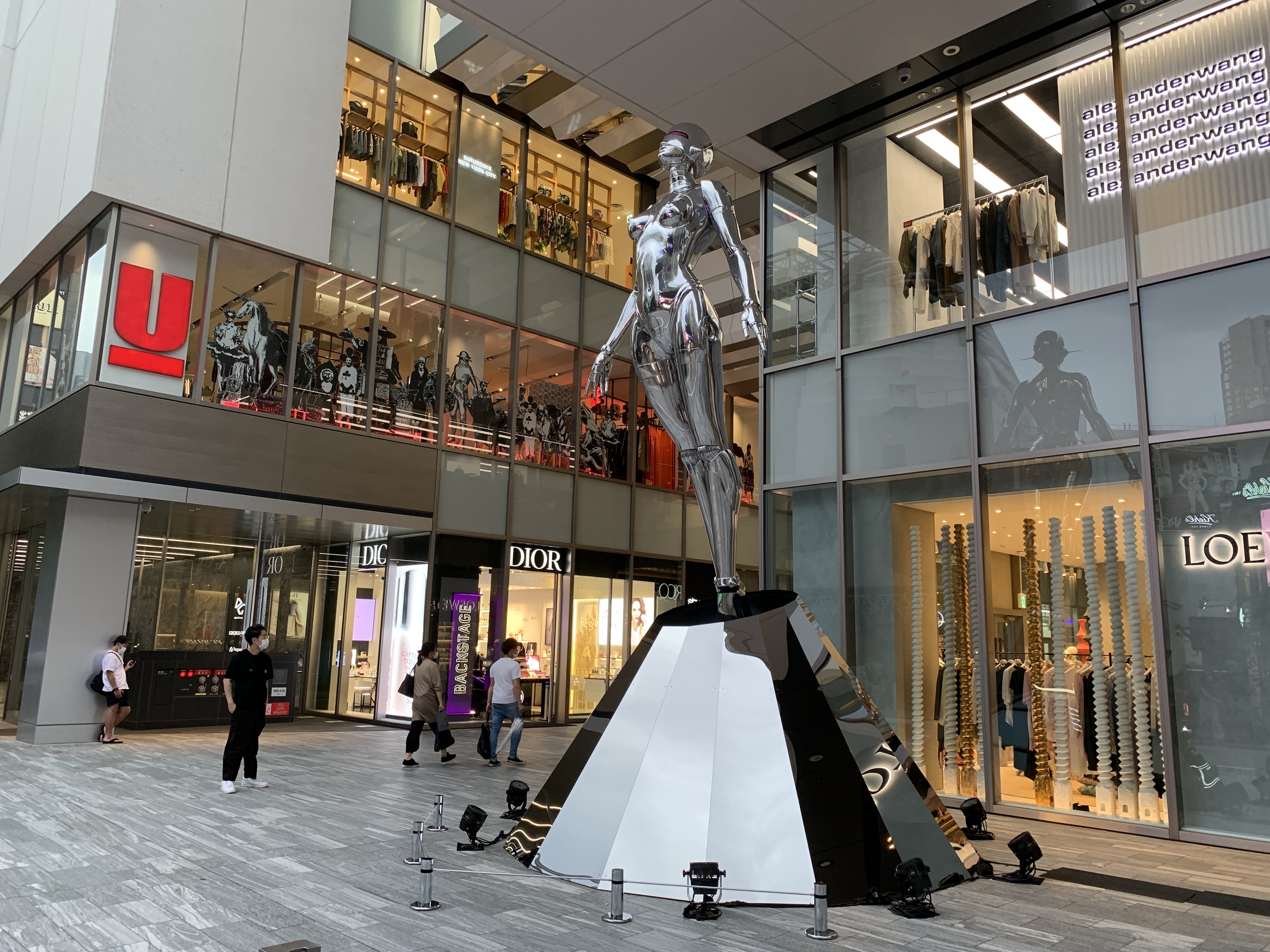 Designer Hajime Sorayama has been creating his sultry androids for decades now, after publishing his first 'Sexy Robot' art book in 1983. His creations have become increasingly popular over the years, with one of his droids being the centrepiece at the Dior Men pre-fall 2019 event which took place in Tokyo in 2018.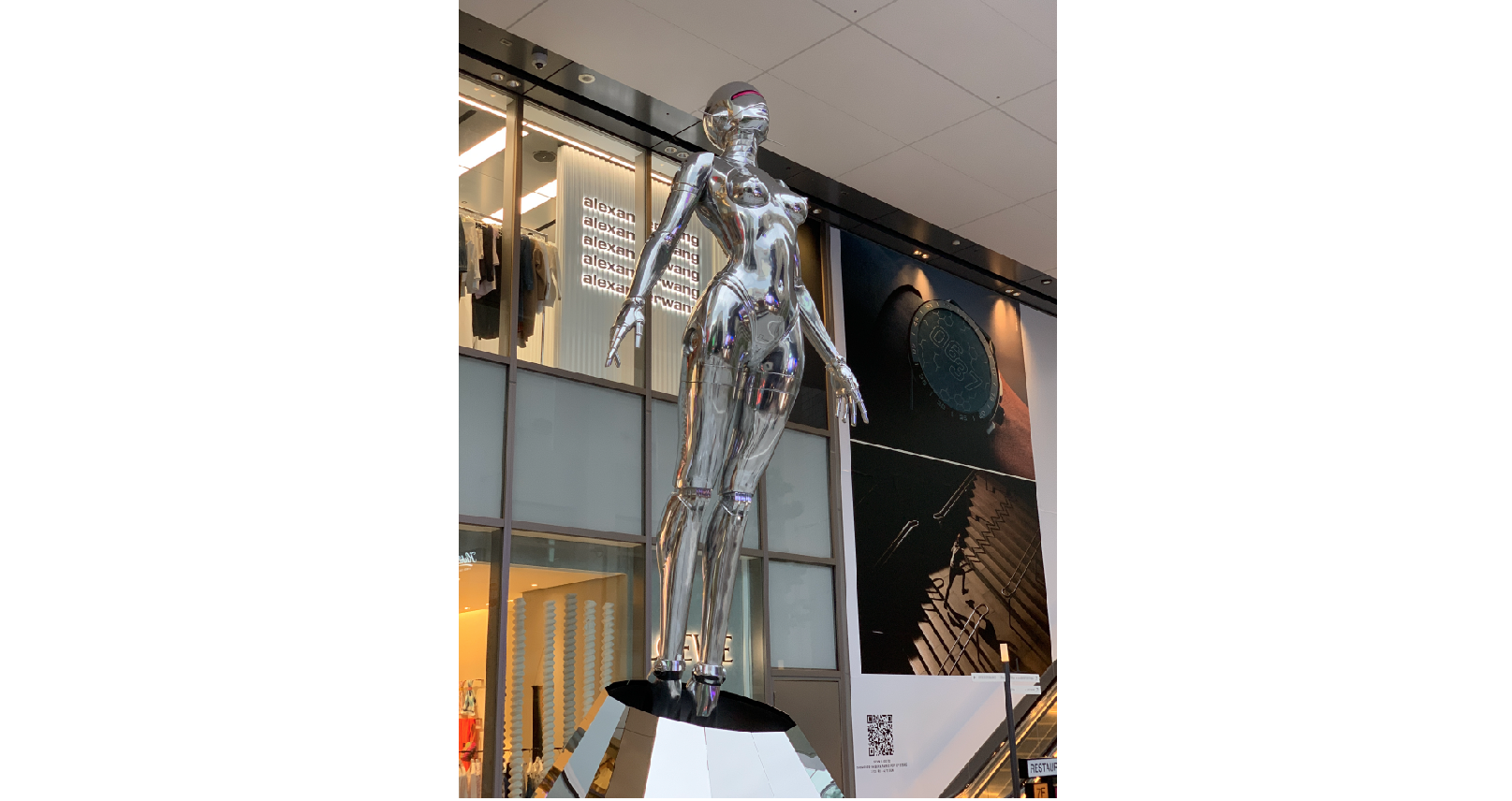 If you find it hard to tear your gaze away from the statuesque robot, you can snag a smaller, one-quarter-sized scale model to take home – if you win a special lottery, that is. Only people who have bought a ticket to the exhibition will be eligible to win, and even if you win, you still have to buy the model for ¥165,000. The 100 lucky winners will be announced after the show ends.
As for the rest of the exhibition, Nanzuka Gallery has selected works from 21 Japanese and overseas artists, which are on display until July 26. The exhibition is similar to the Tokyo Pop Underground show presented at the Jeffrey Deitch galleries in New York and Los Angeles in 2019.
General admission is ¥500, and tickets will be issued for designated time slots between 11am and 8.30pm to control crowding. If you'd rather stay in, you can also visit the gallery virtually via the online exhibition, which will be available from July 11.
For more information about the Global Pop Underground exhibition, see our listing. Also, don't forget to read our guide on how to go out safely in Tokyo.
More art in Tokyo
A Yoko Ono and John Lennon exhibition is coming to Roppongi
Get a peek at the new teamLab exhibition opening in Fukuoka this month
This gallery in Shinagawa wants you to steal the art in its July exhibition
Visit the top museums in Japan via these virtual tours
The best Japanese films and series coming to Netflix in July