US President Joe Biden's inauguration on January 20 was widely publicised as a historical turning point. Countless photographs of the noteworthy attendees made the rounds, but there was one image in particular that the internet couldn't get enough of.
Donning thick brown mittens, sitting alone with arms and legs crossed, Bernie Sanders became an instantaneous meme. Naturally, it wasn't too long before Ghibli fanatics photoshopped him into the world of Hayao Miyazaki.
Bernie in 'Spirited Away'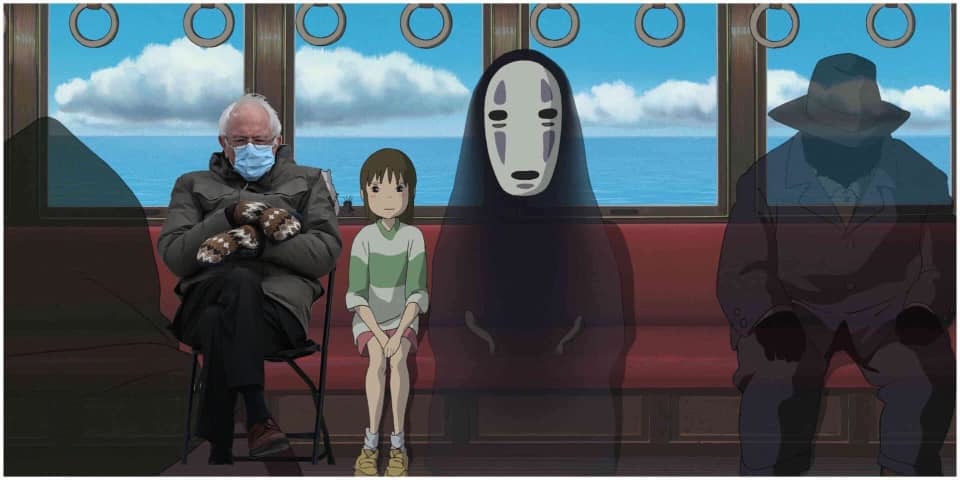 Bernie in 'My Neighbor Totoro'
Bernie in 'Kiki's Delivery Service'
See the memes on this Studio Ghibli fan page on Facebook.
More from Time Out
Five things you didn't know about Netflix's 'Alice in Borderland'
FamilyMart now offers its famous fried chicken as a burger
Here's the tentative timeline of Japan's Covid-19 vaccination programme
Get a free month of local and international films with this Japanese streaming service
teamLab has designed a vegan ramen restaurant in Kyoto
Want to be the first to know what's cool in Tokyo? Sign up to our newsletter for the latest updates from Tokyo and Japan.