Opened in 2018, Shonai Hotel Suiden Terrasse in Yamagata was the first hotel to be designed by award-winning Japanese architect Shigeru Ban. Perched on a rice paddy, the hotel makes for a peaceful retreat with a bright, minimalist interior and an emphasis on sustainable living.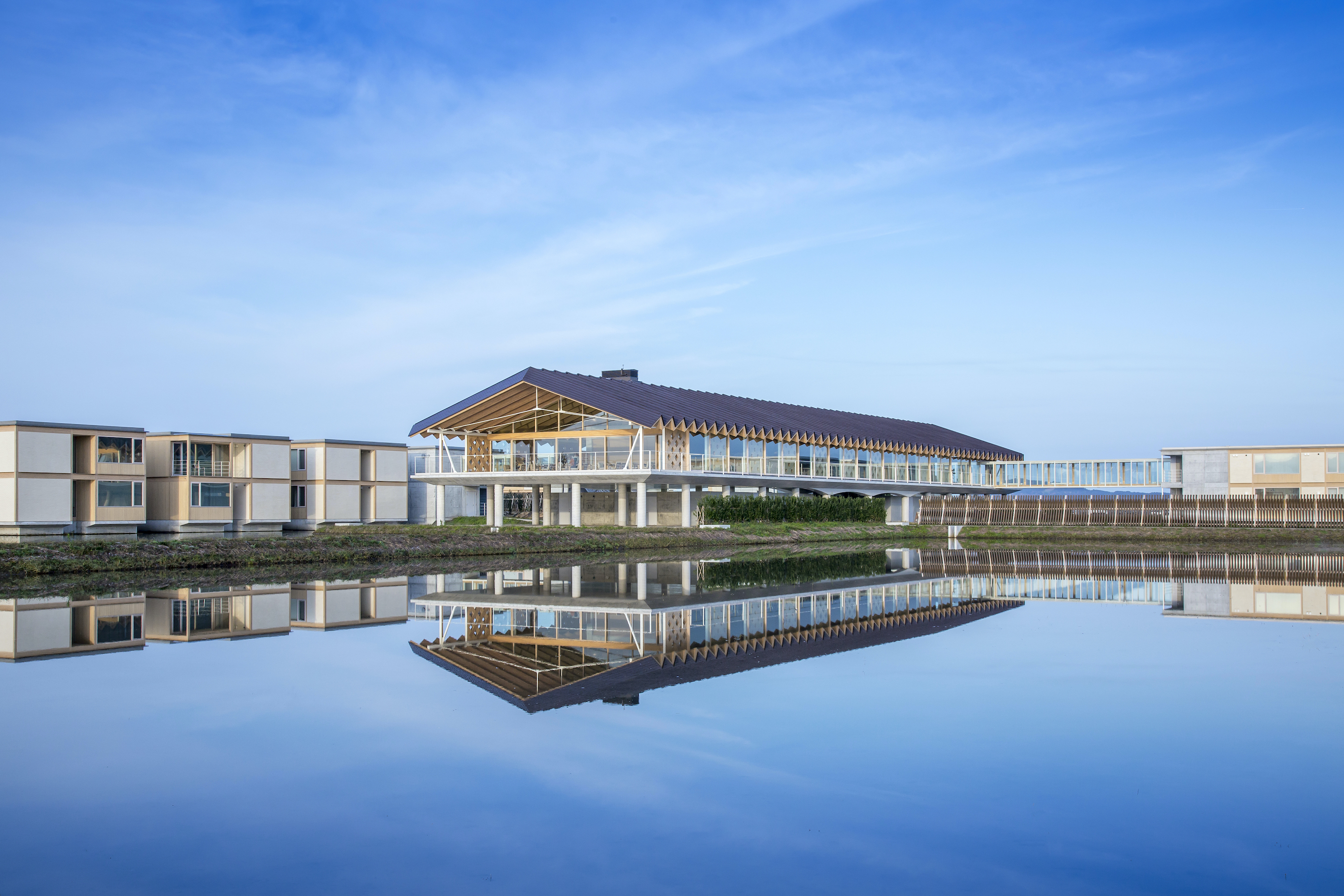 The hotel provides everything you could want for a rejuvenating getaway, including a library, onsen baths and a stunning indoor playground. Adding to the list of sumptuous facilities is a new designer sauna.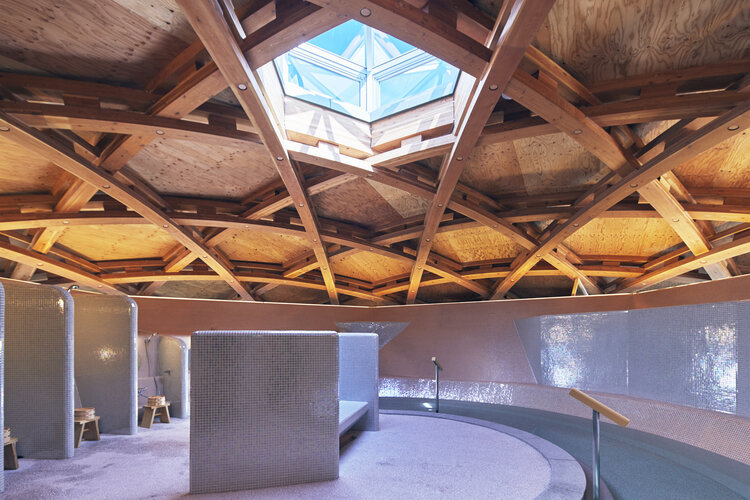 Here, hotel guests can sprinkle water over heated stones to create a steam-room effect, which is preferred in Finland over scorching dry saunas.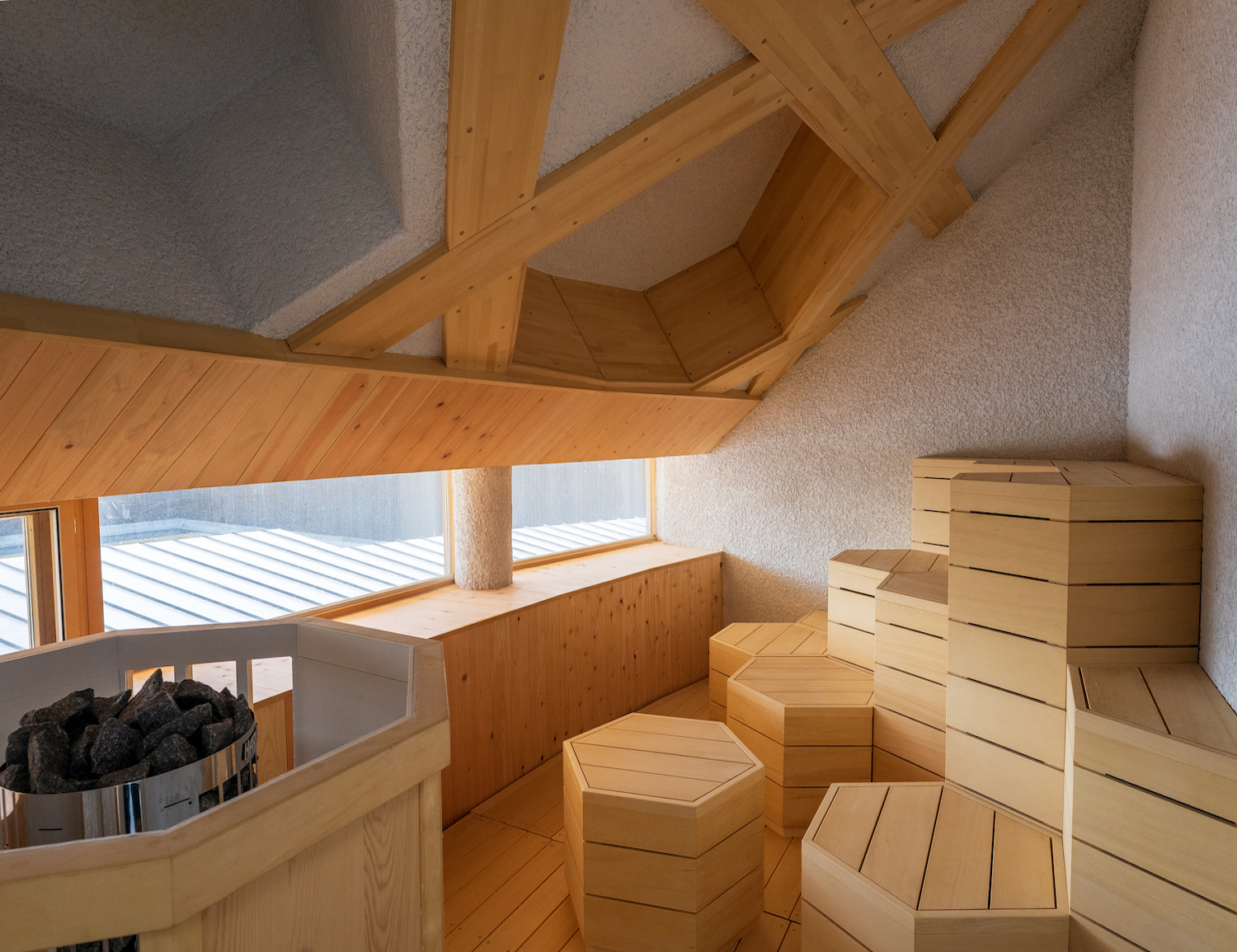 The saunas, opened just recently in April, were also designed by Shigeru Ban; they feature the same architectural styles as the rest of the hotel. The men's sauna, for instance, features hexagonal wooden benches and ceiling that tie in with the geometric design of the spa building.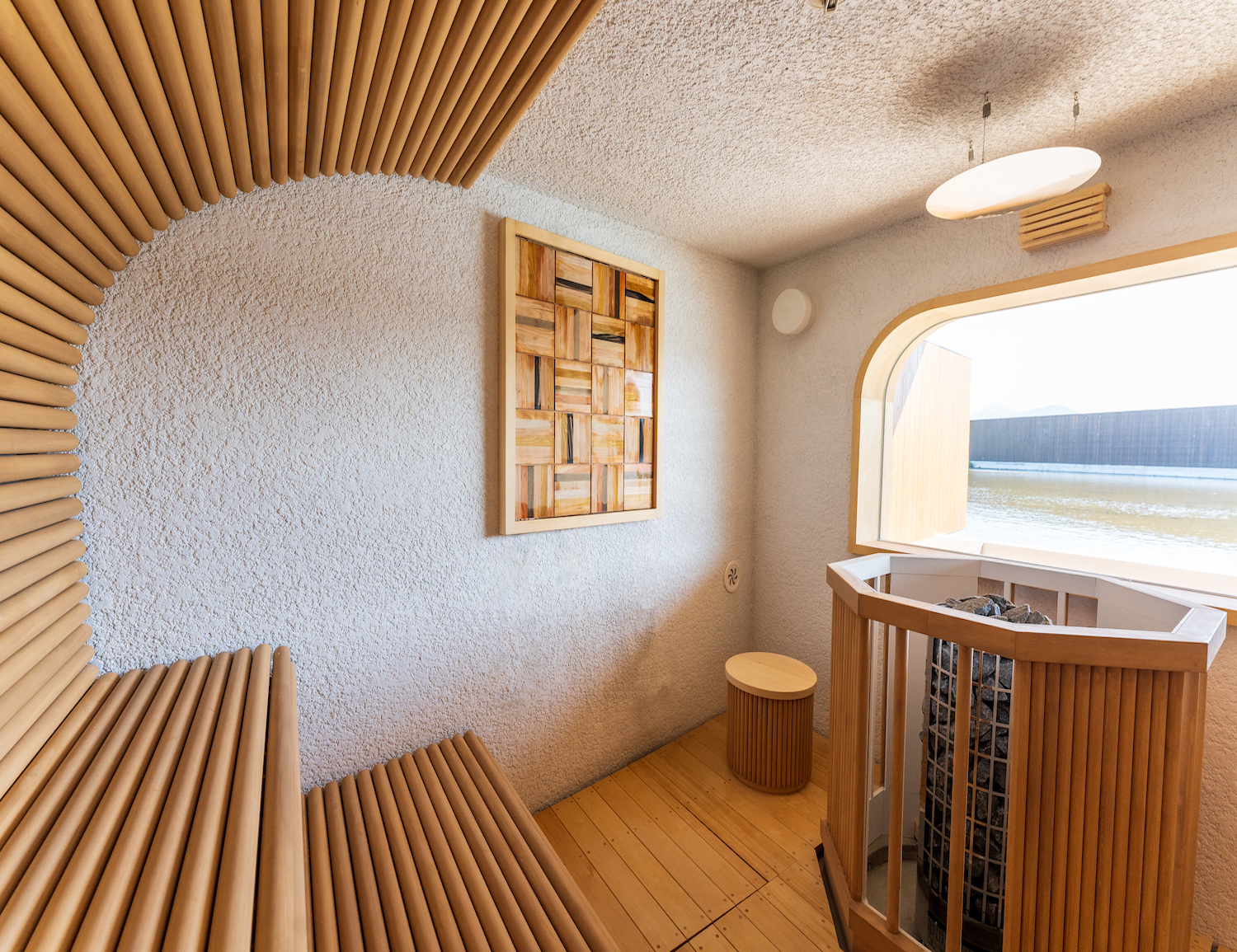 In the women's sauna, however, the seating mimics Ban's iconic paper tube structures. A panel made with wood from Yamagata fruit trees including cherry and pear emanates a sweet, calming scent as you gaze out at the rice terrace through the window.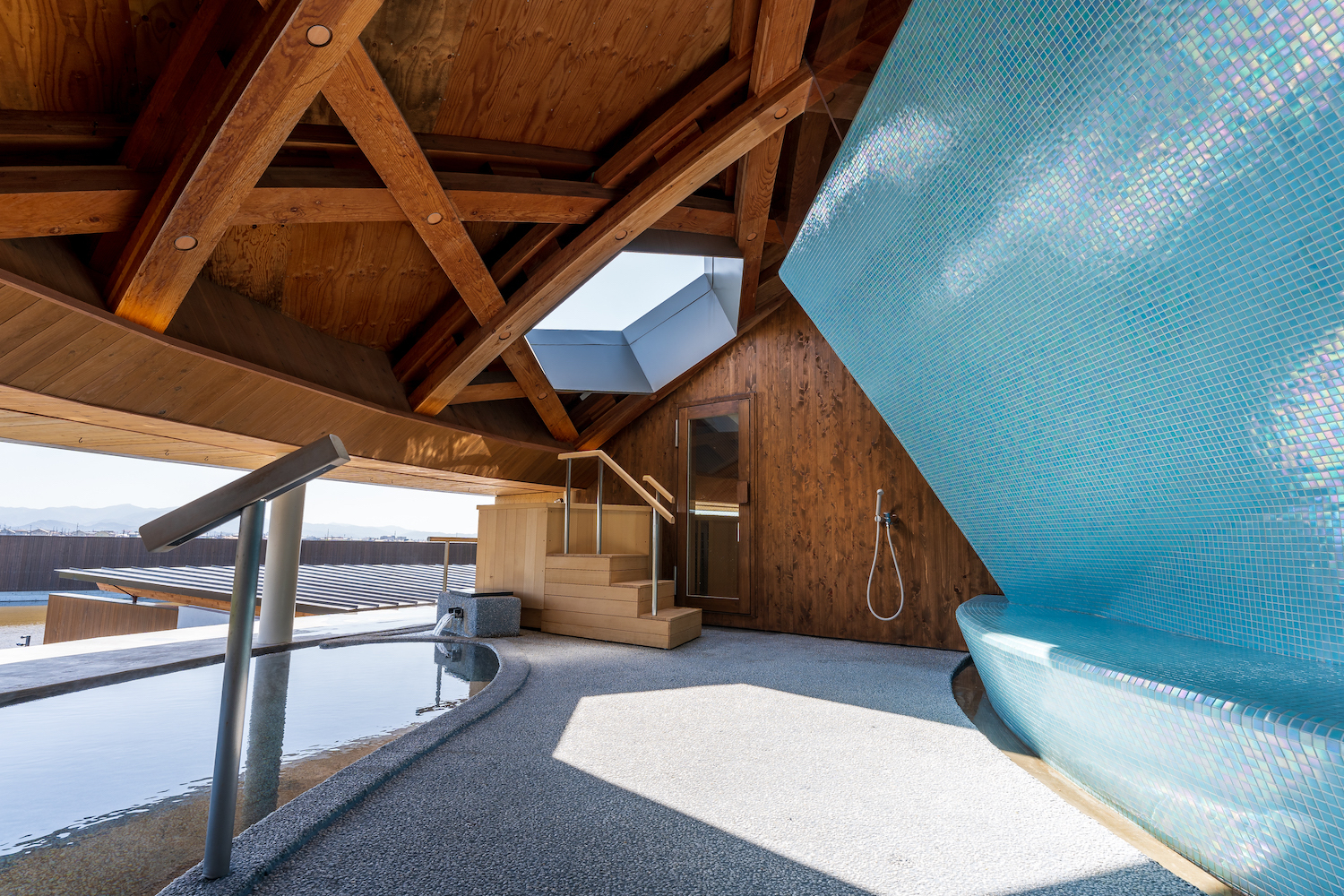 After a session in the sauna, you can cool down by enjoying local craft beer from the tap at the hotel bar or with a cup of gelato in the adjacent library.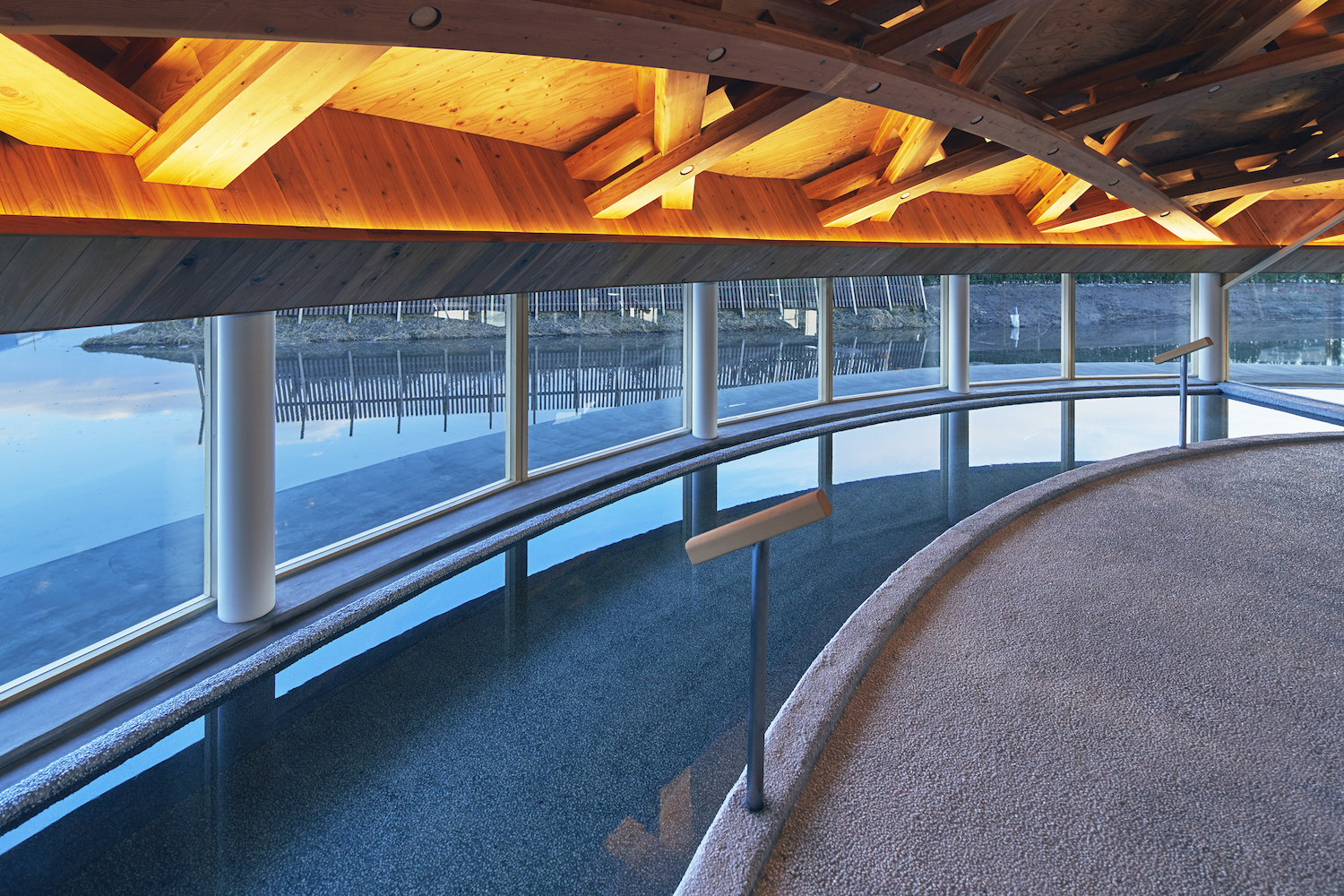 You might think that the designer hotel with its fancy new spa is only for the megarich, but surprisingly, it's really affordable.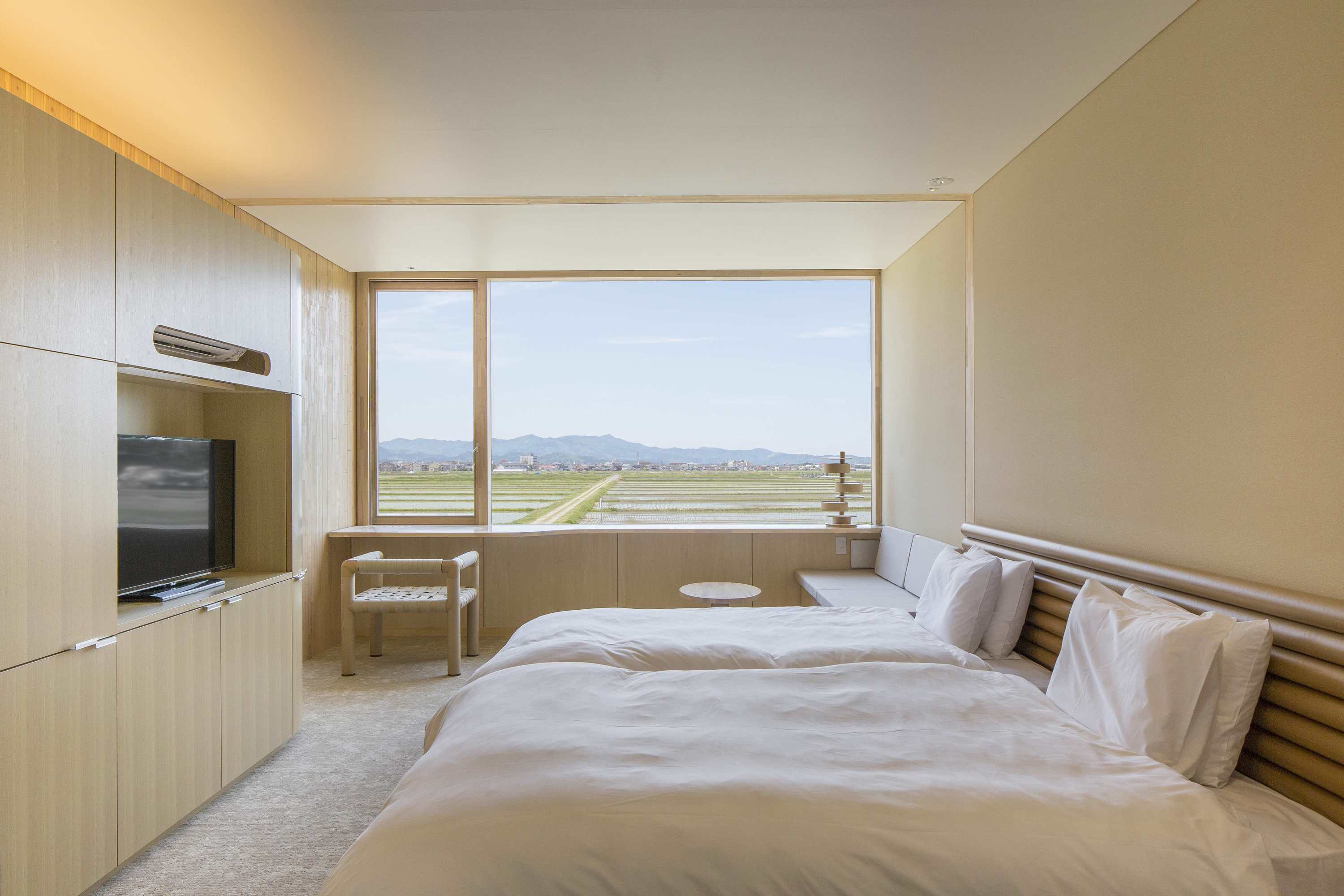 Currently, room rates start at a low ¥5,750 per person (excluding meals). If you just want access to the spa, a one-month membership will only set you back ¥8,800. It offers full access to the fitness room, hot springs and saunas.
More from Time Out
Tell us what life is like in Tokyo – we want to hear from you
Japan may reopen international travel with 'vaccine passports'
'Pretty Guardian Sailor Moon Eternal the Movie' is coming to Netflix in June
TikTok's favourite instant ramen hack will upgrade your two-minute noodles
This new beachfront glamping site in Awaji has dome tents and a heart-shaped pool
Want to be the first to know what's cool in Tokyo? Sign up to our newsletter for the latest updates from Tokyo and Japan.