Japan has gained fame throughout the world for its fine dining, culture and impeccable cleanliness. While the city isn't pristine everywhere, Tokyo trains are surprisingly shiny and sanitation employees are constantly wiping handrails and stairs, especially in this age of Covid-19 coronavirus.
Public toilets, however, are another story. While it's common to find a free loo anywhere in the city, from train stations to convenience stores, public park restrooms tend to be a mix bag when it comes to cleanliness and facility. You won't find any high-tech Toto Washlet that's equipped with a bidet, privacy music and heated seats in the great outdoors. Most of these restrooms favour squat-style toilets, the condition of which becomes less ideal as the day wears on.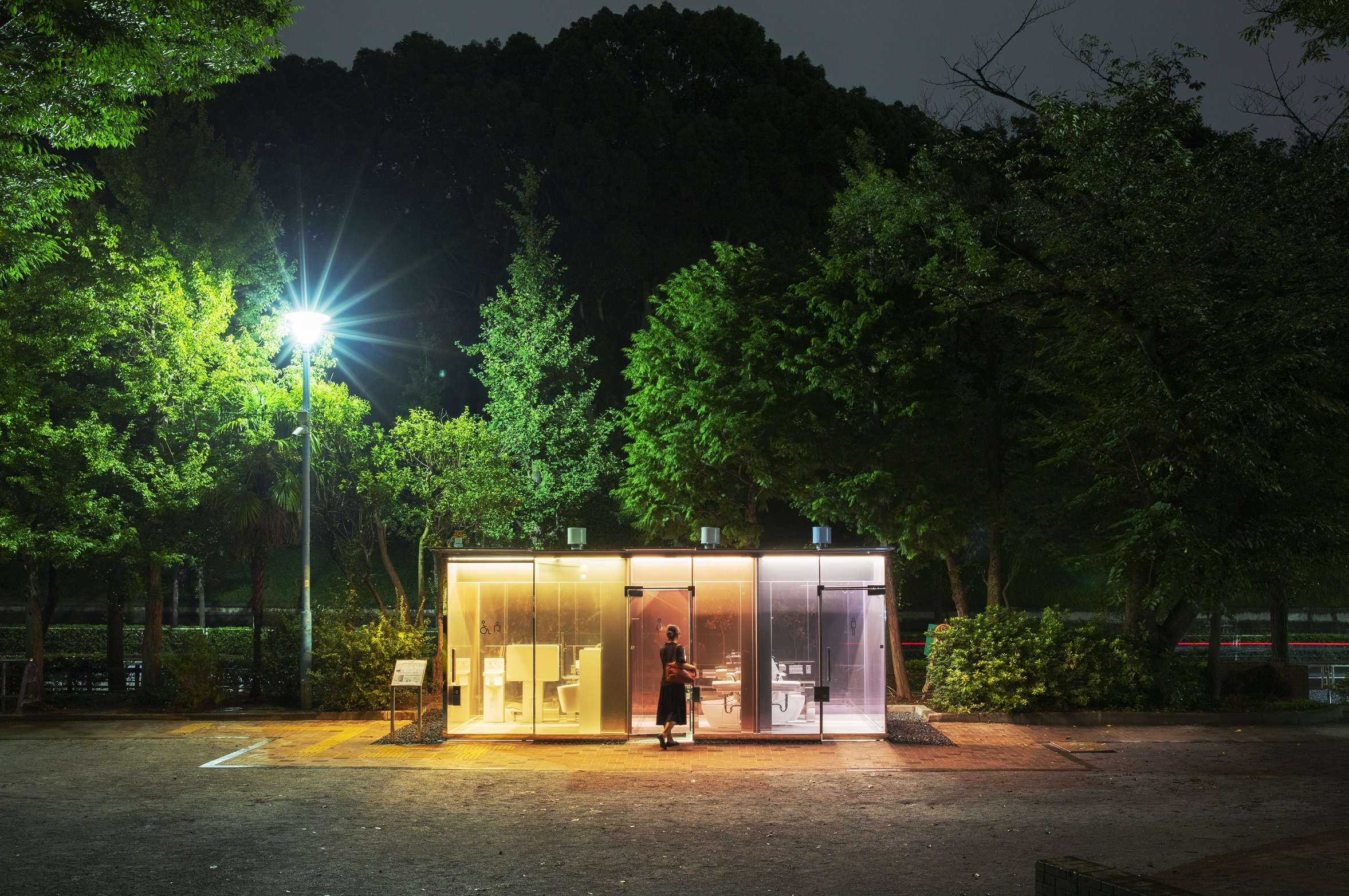 Prior to the Tokyo 2020 Olympic Games, Tokyo began a massive revitalisation process with new structures in Shibuya like the Miyashita Park and The Tokyo Toilet Project. The latter replaces public squat toilets with new, tourist-friendly stalls – and sixteen of which are state-of-the-art restrooms. Inspired by the 1964 Olympic Games, which introduced the gold standard of Japan's cleanliness and advanced technology, these designer toilets will tell the world that not only is Japan one of the cleanest places on Earth, it also takes pride in design, functionality and accessibility.
These next-gen public toilets, which double as public works of art, are designed by internationally-renowned starchitects and famous designers such as Tadao Ando, Kengo Kuma and Shigeru Ban. In particular, the toilets designed by Ban in Haru-no-Ogawa Community Park and Yoyogi Fukamachi Mini Park have caused much controversy. The toilets appear like clear, bright jewels from afar in shades of lime, violet and aquamarine, and are transparent from the inside and outside when unoccupied. But don't worry; the glass walls turn opaque when the cubicle is occupied.
The transparency is another step in accessibility, in addition to equipping these public toilets with baby chairs and ample room for wheelchairs. People will no longer have to jiggle the door to see if it's occupied since the walls turn opaque when the restroom is locked and in use. This also allows passerby to observe the restroom cleanliness before deciding on using it.
It is a bold statement for Tokyo to make, standing behind the cleanliness of its public spaces. And in many ways, an unconventional concept like this is ideal for Japan, where its people display a high level of civic consciousness, hence the country's enviable record in public order and cleanliness.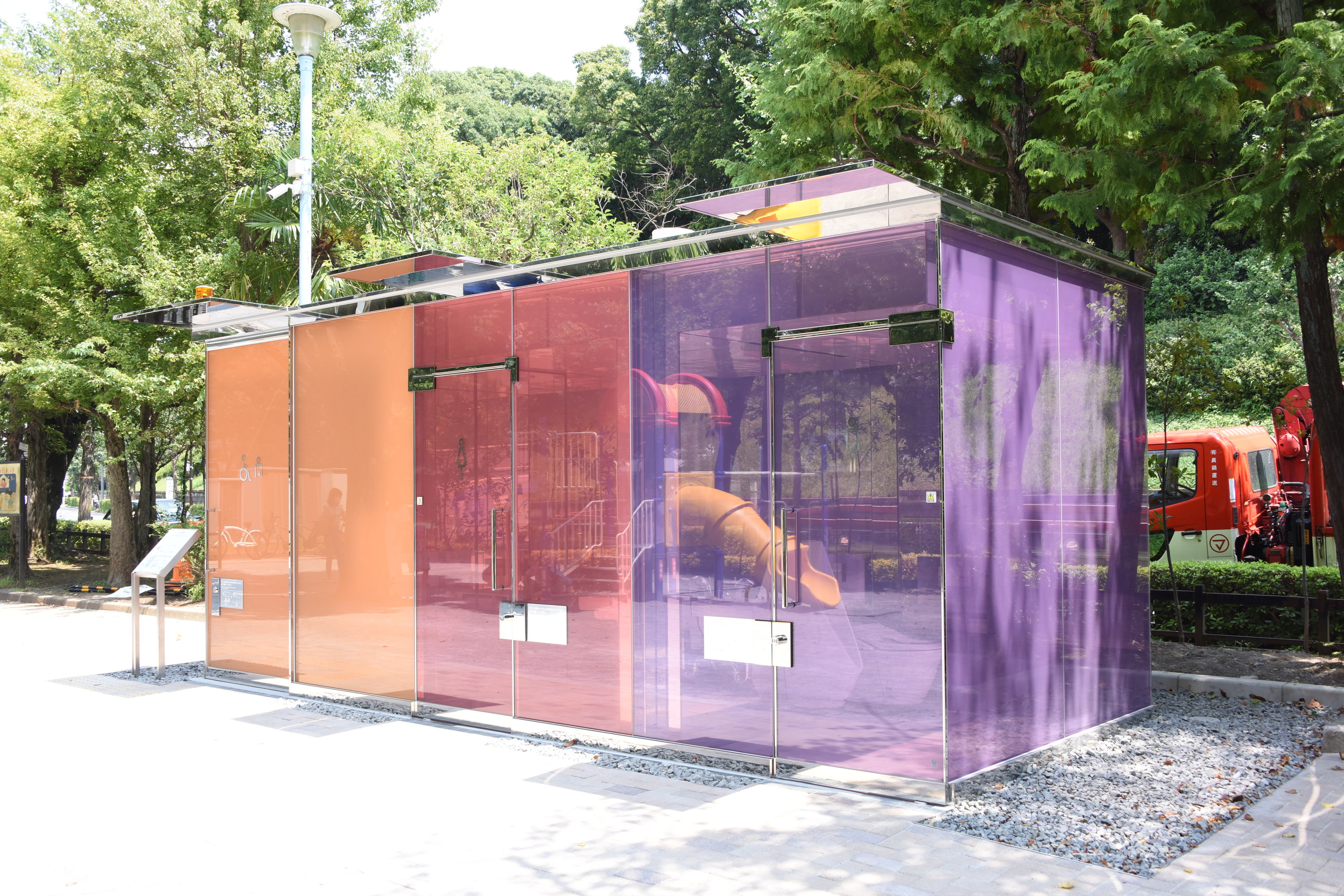 Check out the other new designs in the Tokyo Toilet Project series.
More news
You can now create your own teamLab art at home on your TV or computer
JR Central now offers discounted shinkansen with hotel packages to Osaka, Kyoto and more
Japan has a new anti-coronavirus mascot and it's handing out free masks in Tokyo
These anime manhole covers in Tokorozawa light up after dark
Kabutocho in Nihonbashi is reinventing itself with hip new restaurants and bars