Japan is home to some of the most beautiful and creative Starbucks cafés in the world. If you've already checked out the new Starbucks in Shibuya designed by streetwear icon Hiroshi Fujiwara and the flower-filled Starbucks at Hana Biyori greenhouse, you'll want to add this new Ginza location to your list.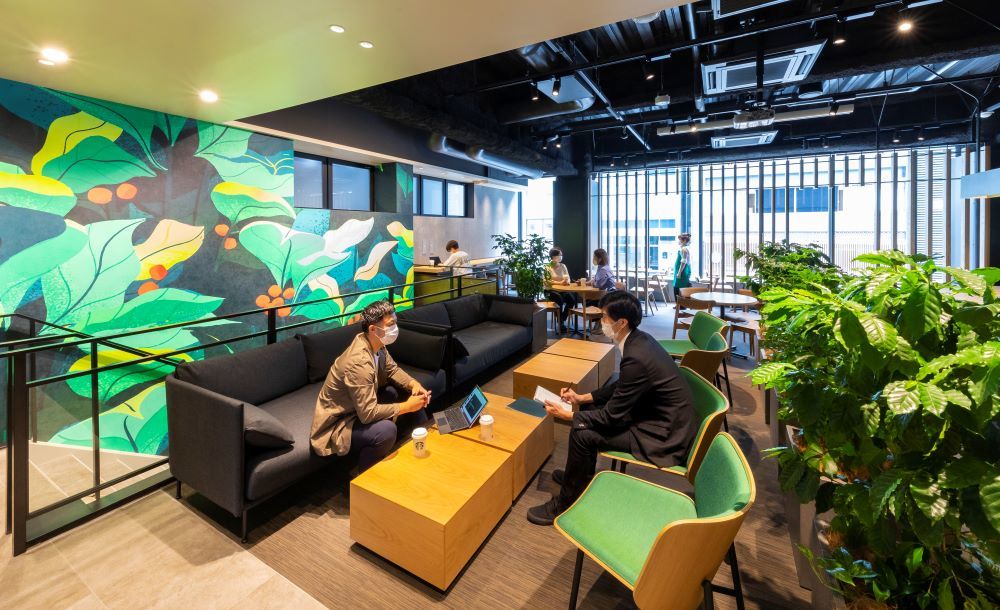 The recently opened two-storey Starbucks café is located inside the Circles Ginza building, which also houses its own shared office and coworking space. The Starbucks is an extension of the same concept, offering businesspeople a chance to get their Frappucino fix in a relaxed environment set up for working alone or meeting over coffee.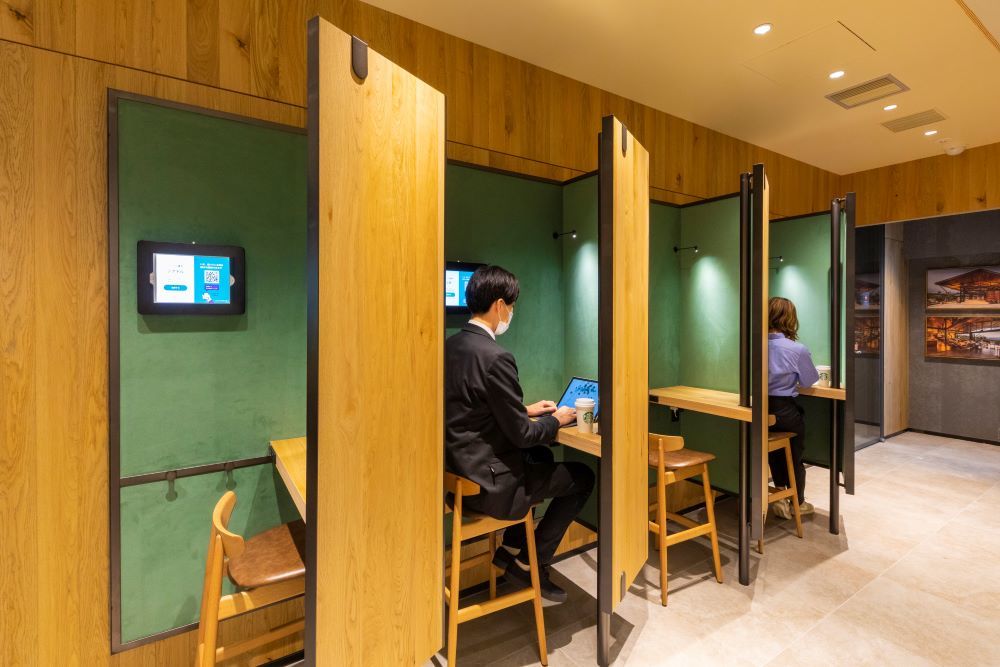 Created in collaboration with the folks at Think Lab, this business-savvy Starbucks is fitted out with solo working spaces in the form of individual booths – perfectly set up for private video calls – and tables for in-person meetings, all of which can be reserved in advance. The single-person private booths are managed by Think Lab and cost an extra fee to use (¥300/15 minutes), but where else can you find a quiet, comfortable place to get some work done in the middle of Ginza? If you're not working solo, the café's more spacious Smart Lounge is designed for conferences and group meetings.
The first floor is where you'll find your usual Starbucks baristas behind the counter whipping up drinks and food. The café supports cashless payments as well as the Starbucks mobile ordering system, so you can order your latte in advance and just swing by to pick it up.
Head on up to the second floor to find the Smart Lounge, private booths and meeting areas. The conducive working environment is filled with lots of natural light and is decked out with comfy sofas, and there are more seats by the picture windows. We have a hunch this Starbucks will gain a lot of traction as people get used to working remotely away from the office.


More news
Take our Time Out Index survey and tell us what life is like in Tokyo
This suburban cafe in Tokyo recreates the joys of camping indoors
The new Uniqlo store in Asakusa is taking design inspirations from local heritage
This new beachfront glamping site in Awaji has dome tents and a heart-shaped pool
No more plastic: Muji now bottles its drinks in aluminum cans