Hokkaido is known for its vibrant annual snow festival, beautiful landscapes and incredible culinary scene. Both locals and tourists can indulge in Hokkaido's fresh seafood, rich ice cream and, of course, piping hot bowls of ramen anytime of year. Now, noodle lovers can make sure their whole trip to Sapporo revolves around the humble soup noodle at these special ramen-themed rooms at Sapporo Tokyu REI Hotel, located in the heart of Susukino, Sapporo's main nightlife district.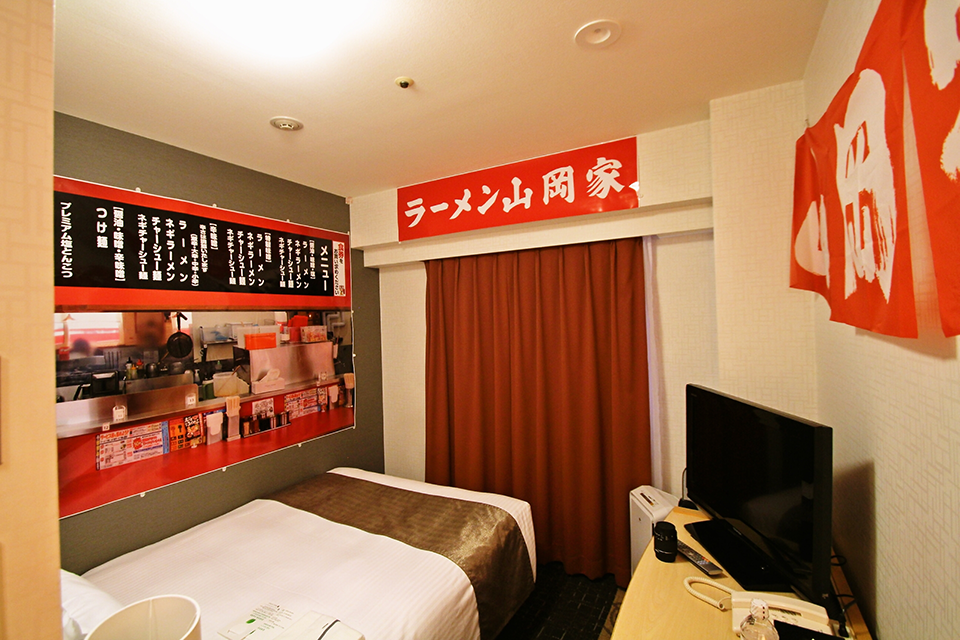 A collaboration with Ramen Yamaokaya, a chain famous for its pork-based miso ramen with roots in Sapporo, these limited-time rooms are decked out with all the ramen necessities. The rooms are much more comfortable than falling asleep drunk in a ramen restaurant at 2am – although the detailed decor may have you thinking that's what you've done when you first wake up. There's a photo of the restaurant counter above the beds, in addition to Ramen Yamaokaya's signature red sign and curtains, ready to spark some sodium-filled dreams.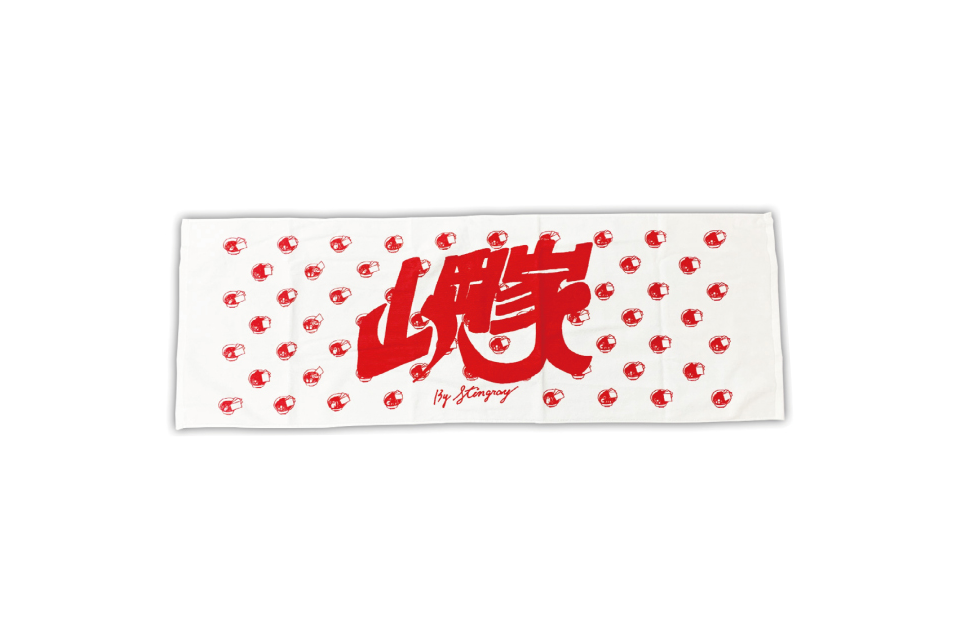 All this ramen paraphernalia will definitely have you craving some salty noods – Ramen Yamaokaya provides plenty of goodies on hand for porky midnight cravings. The hotel stay comes with two packs of Yamaokaya ramen in shoyu and classic miso, a bottle of the chain's special ramune soda sold exclusively at the shops, and even a ramen-adorned towel for wiping away those meat sweats.
The special hotel rooms are only available from July 22 to September 30, so be sure to nab a reservation now. A room for a single ramen enthusiast is ¥7,300 while a double room goes for ¥5,700 per person.
Stuck in Tokyo? Good news, there are plenty of delicious ramen restaurants to try without leaving the city.
Heading to Hokkaido? Take advantage of the half-priced JR Hokkaido pass, and check out our guide on social distancing and travelling within Japan.
More travel inspo from Time Out Tokyo
Japan's new tourism video will have you missing Japan even more
Florentijn Hofman's Rubber Duck is making its way to Osaka this August
This adorable panda train is running between Kyoto and Shingu until winter 2023
This new nighttime exhibition in the forest of Kyushu features 21 teamLab artworks
Every Tokyo restaurant in David Chang's 'Ugly Delicious' season one