With its ancient legends of Japanese monarchs and feudal lords, Mifuneyama Rakuen in Saga, Kyushu prefecture is revered for its cultural significance as well as its exquisite natural beauty. Sprawling across 500,000sqm, the spacious grounds surround a small mountain and feature a flower-filled garden, an Edo-period teahouse and a modern hot spring resort.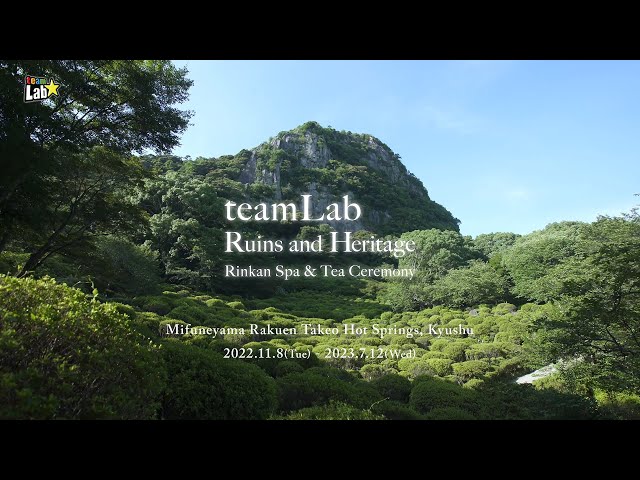 In the warmer months, the area is transformed into an outdoor digital art exhibition by the art collective teamLab, where the sacred forest becomes an after-dark spectacle that visitors can explore. For the colder months, however, teamLab has a separate exhibition titled 'teamLab Ruins and Heritage: Rinkan Spa & Tea Ceremony', with artworks that can be found in indoor spaces.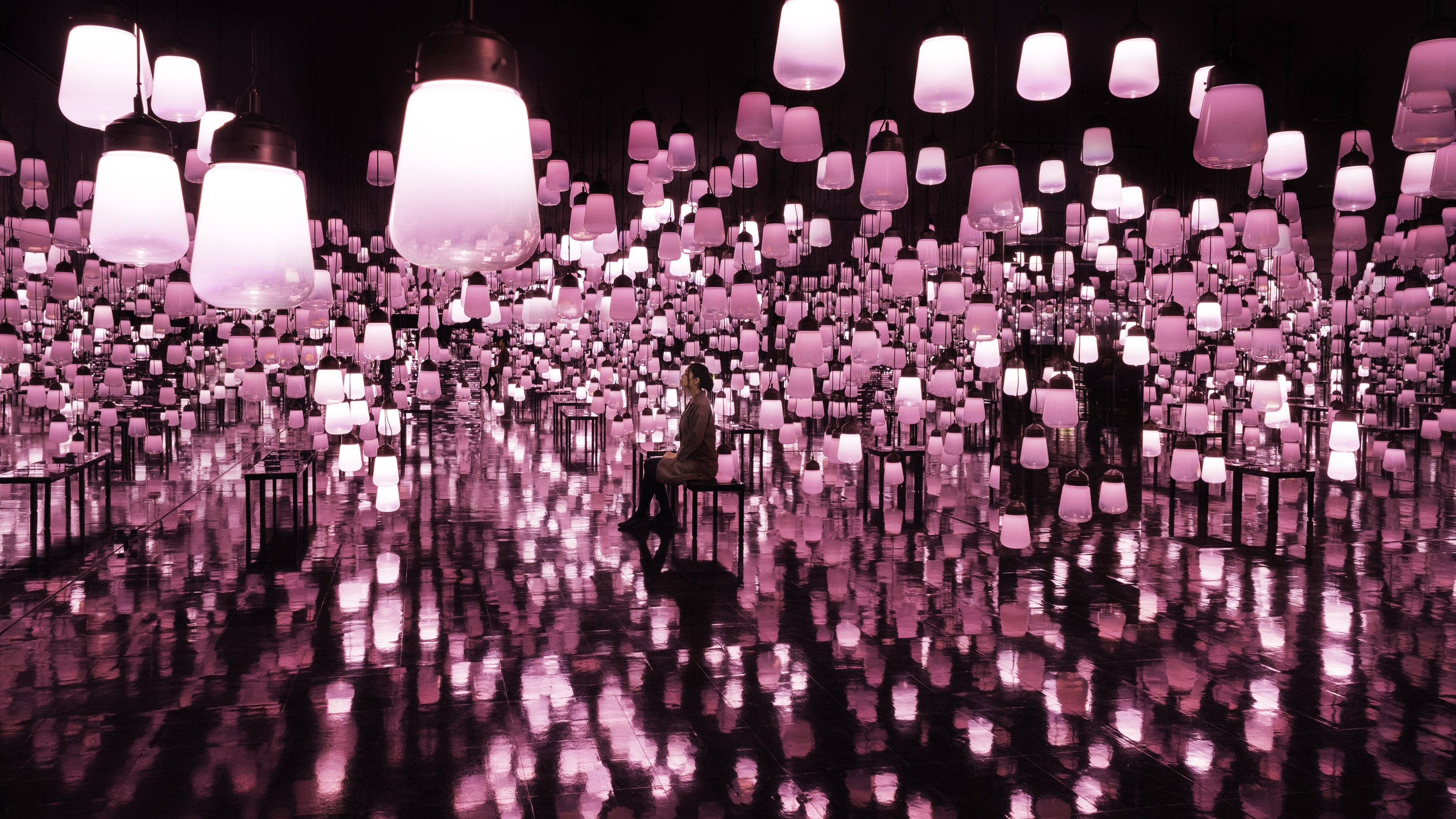 The fantastical installation 'Forest and Spiral of Resonating Lamps', for instance, is a permanent artwork that can be found in the lobby of the
Mifuneyama Rakuen Hotel
. These hanging lamps change colours according to the seasons. They are due to turn a bright shade of pink from March 16 to coincide with the blooming of cherry blossoms.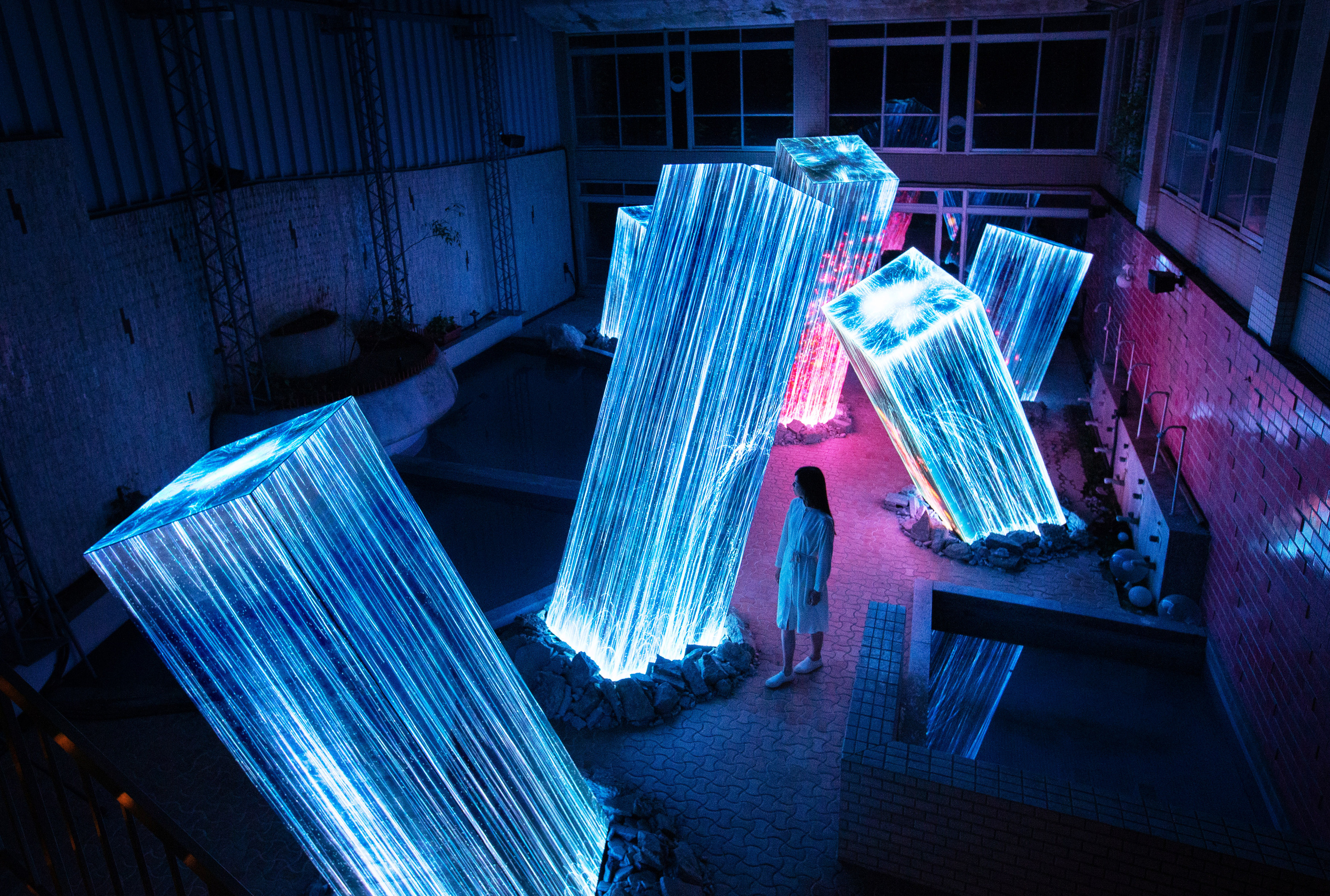 There are more indoor installations in the site's abandoned bathhouses. 'Megaliths in the Bath House Ruins' comprises three-dimensional objects that jut out from the ground, with visuals that are rendered by a computer programme in such a way that the artwork is in a constant state of change.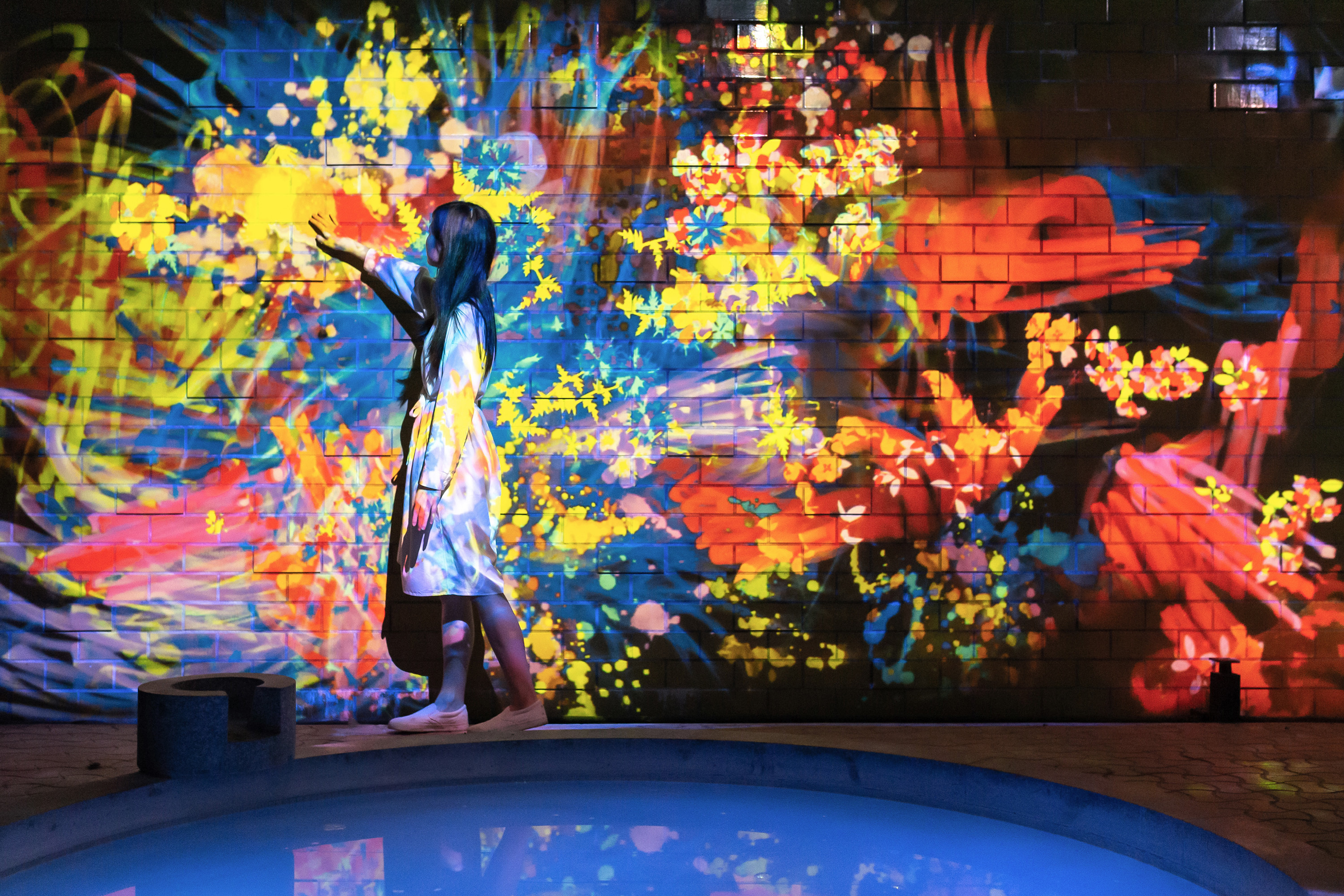 A continuation of teamLab's summertime exhibition 'A Forest Where Gods Live' can be found in the 'Flowers Bombing in the Bath House Ruins'. Here, the digital flowers created by visitors to the summer exhibition have become part of an interactive installation where the flowers appear to fall apart when touched.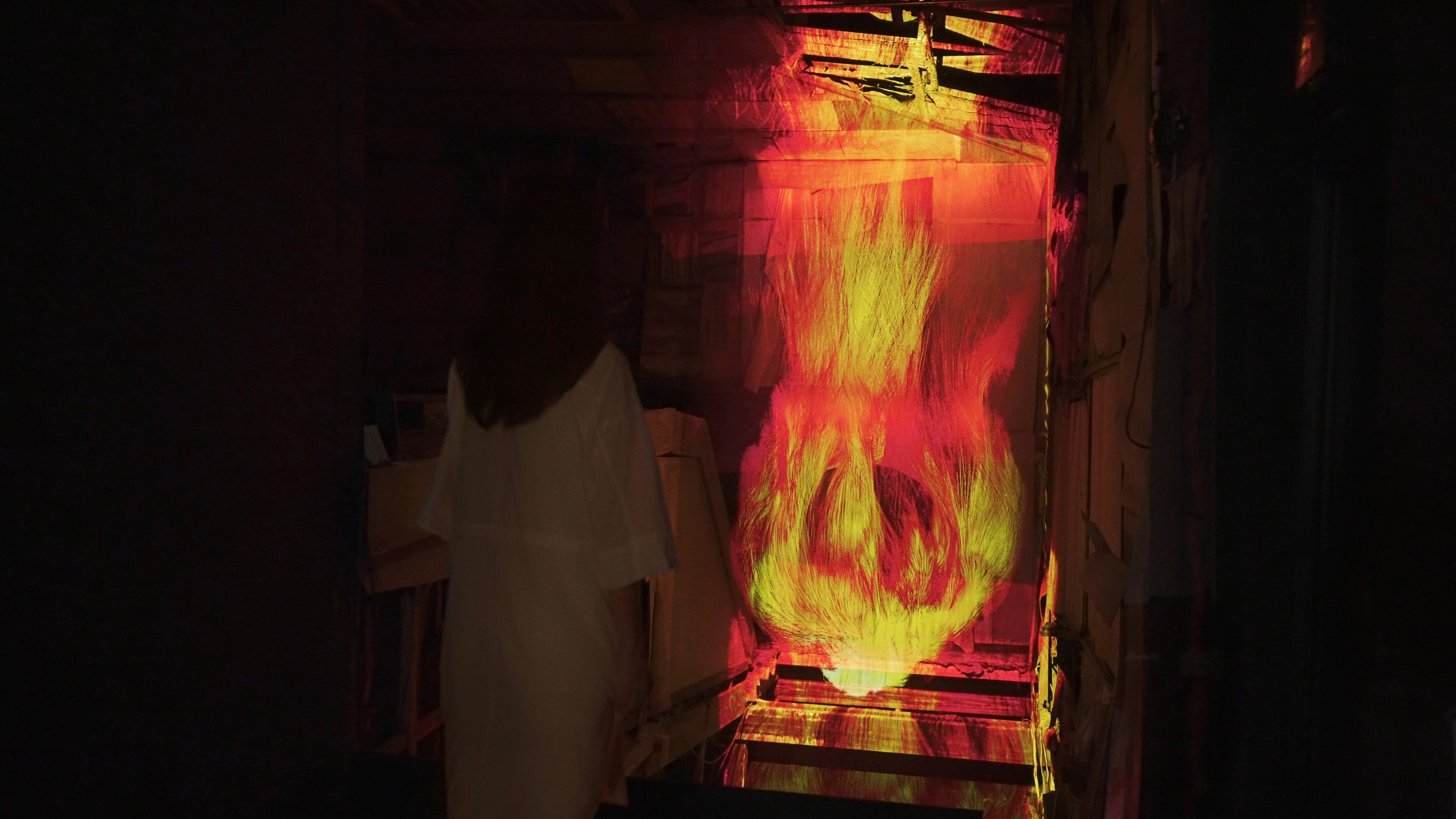 Another artwork depicting an eternal fire can be found in an underground passageway beneath a forest full of 3,000-year-old trees.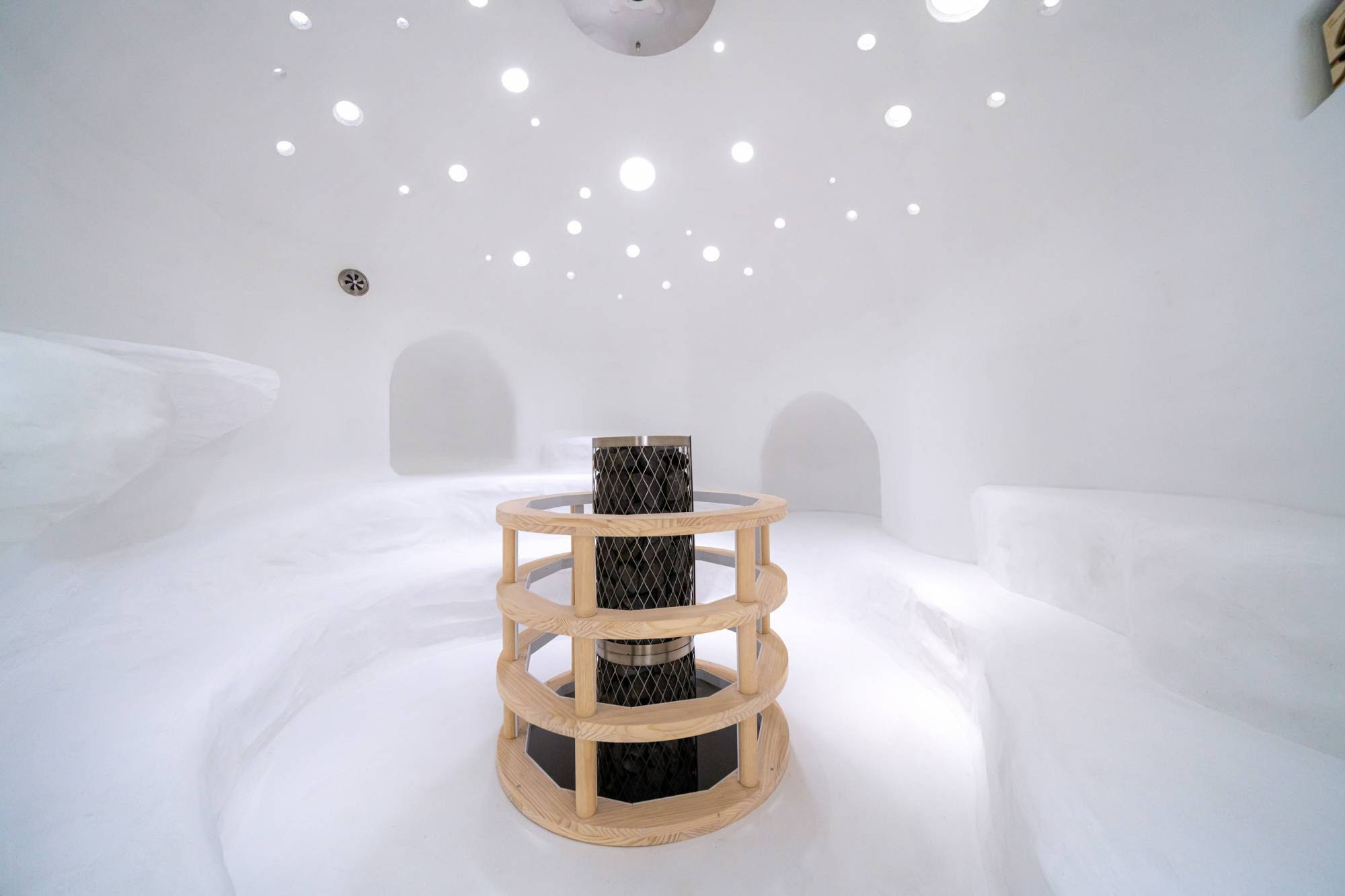 In addition to the abandoned bathhouse-turned-art spaces, Mifuneyama Rakuen Hotel also boasts a series of stunning modern onsen and sauna facilities for guests to use during their visit. The resort makes for a dreamy onsen getaway that should be at the top of everyone's travel bucket list, but there are also tickets available for day-trip visitors who want access to the art installations as well as the spa facilities.
Day trip tickets for both the teamLab exhibition and the Rinkan spa are ¥3,850 per person (visitors must be at least 16 years old to enter the spa). Admission to the exhibition itself is ¥700 for visitors aged 13 or older, ¥400 for visitors aged six to 12 and free for those aged five or younger. You can book your tickets online here.
This article was originally published on November 28 2022 and updated on March 14 2023.
More from Time Out Tokyo
See 4,000 cherry blossoms lit up at Niigata's Takada Castle this spring
Roppongi Art Night to return in May 2023 as a weekend arts festival
Coke releases a Japan-only souvenir bottle inspired by famous Japanese art
Kanto's largest tulip festival has 550,000 blooms – and it's near Tokyo
See a million nemophila flowers blooming at Osaka Maishima Seaside Park this spring
Want to be the first to know what's cool in Tokyo? Sign up to our newsletter for the latest updates from Tokyo and Japan.