Tokyo Rainbow Pride is finally coming back as an in-person event this weekend after the last two years of the festival were forced to move online. But there's a catch: with the city still under a Covid-19 'rebound alert period', the event organisers have decided to limit visitor capacity to comply with the official safety guidelines.
Here are some of the events happening over Tokyo Rainbow Pride (April 22 until May 8) and what you need to know about them. There will also be a handful of fringe events happening after the festival ends.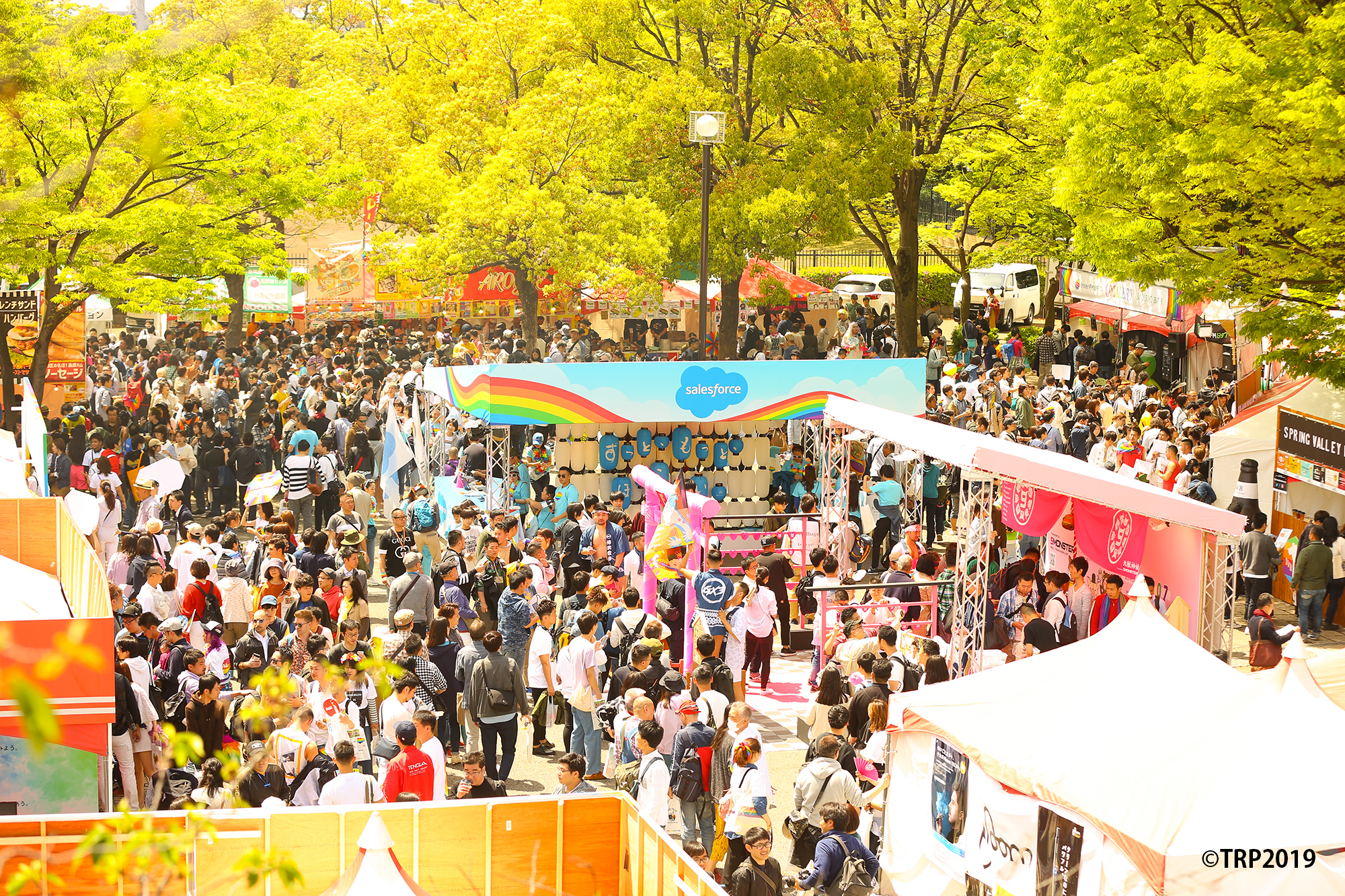 Tokyo Rainbow Pride Festival at Yoyogi Park
This year's annual pride festival in Yoyogi Park will run from April 22 until April 24. The event is free, but admission for the weekend (April 23-24) requires advance registration.
Tokyo Rainbow Pride Parade
While TRP usually welcomes record-breaking numbers for its annual pride parade, participants for this year's march (scheduled for April 24) have been selected by a lottery system, for which applications are now closed.
There are, however, more than a handful of ways to take part in the festivities without advance registration. For instance, there are several Rainbow Pride Parade after-parties scheduled for the evening of April 24, including the Pride Carnival at Shinjuku Ni-chome's Aisotope Lounge as well as the Discovery Ball at Trunk Hotel.
Other Tokyo Rainbow Pride events
Tokyo Rainbow Pride is no longer just a week-long affair. Even after the conclusion of the Pride fest in Yoyogi, there will be a ton of fringe events happening through late June. These include a queer-friendly self-defence workshop on April 30, an exhibition by Yoshida Natsuki which will run through Golden Week, a Pride conference scheduled for June 3, and an online panel discussion set for June 25 and 26. Check out the TRP website for the full schedule of what's to come.
Though not officially part of Tokyo Rainbow Pride, there is another festival worth checking out if you're looking for LGBTQ+ inclusive events in Tokyo. Q(WE)R, an international queer culture festival with an emphasis on empowering artists and activists, will be hosting its inaugural edition from now through May 6. On the programme is a host of art exhibitions, film screenings, parties and open panel discussions scheduled for the next few weeks. See our list of highlights for more details.
This article was originally published on April 13 and updated on April 22.
More from Time Out
Survey: tell us what living in Tokyo is really like for you
You can now visit the Japan National Stadium
The Keith Haring museum in Yamanashi is hosting a retrospective for its anniversary
McDonald's Japan now has a Tokyo Banana soft serve waffle cone
Lady Gaga is bringing her Chromatica Ball Tour to Tokyo this September
Want to be the first to know what's cool in Tokyo? Sign up to our newsletter for the latest updates from Tokyo and Japan.