There's a lot of history in Tokyo, hidden in the shadows amongst all the steel and concrete. From age-old shrines and temples to beautifully restored traditional buildings, the city continues to preserve its heritage. Adding to the list now is the historical Tokiwa Bridge, Tokyo's oldest surviving stone bridge from the late 1800s, which has finally been restored and set to reopen this April.
The stone bridge, known for its double-arch design, was damaged by the March 2011 earthquake. Now, almost a decade later, it will reopen from mid-April following the completion of the surrounding park. Located near the Bank of Japan headquarters, the bridge connects Chiyoda and Chuo wards over the Nihonbashi River. Once open, you'll be able to walk across the bridge again.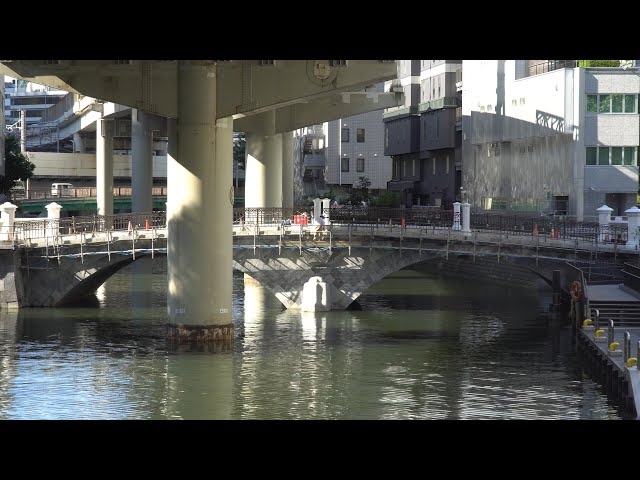 The Tokiwa Bridge was originally a wooden structure built in 1603 but was reconstructed with stone from the Edo Castle following the 1868 Meiji Restoration. After the devastating 2011 earthquake, the stone bridge was dismantled to avoid collapse.
The current bridge was put back together while adhering as close as possible to its original stone design. You'll find that the Tokiwa Bridge now features a mix of different coloured stones as well as white marble posts for a contemporary touch.
The Japan Times reported that while the reconstruction of Tokiwa Bridge was completed last autumn, the surrounding park area, which was used as a worksite, is still a work in progress. However, it should be ready for the official reopening come April.


More news
Visit the shops and restaurants inside JR East station ticket gates with your IC card
Starbucks releases a Japan-exclusive cherry blossom collection – and here's the price list
This new Tokyo cafe has robot waiters controlled remotely by disabled workers
teamLab Borderless in Tokyo is getting a fresh spring look from March
Netflix is releasing a new documentary drama about Japan's samurai warriors
Want to be the first to know what's cool in Tokyo? Sign up to our newsletter for the latest updates from Tokyo and Japan.