Vegan, vegetarian and plant-based eating are all the rage these days, with Tokyo seeing more and more restaurants and cafes offering meatless menus. Now, even major chains such as Mos Burger and Ikea are hopping onto the bandwagon by adding vegan items to their regular menus. And if you're planning to eat in, Muji has got you covered. The minimalist lifestyle brand has recently launched a series of ready-to-eat mock-meat made from soy, available on its online shop and in stores nationwide.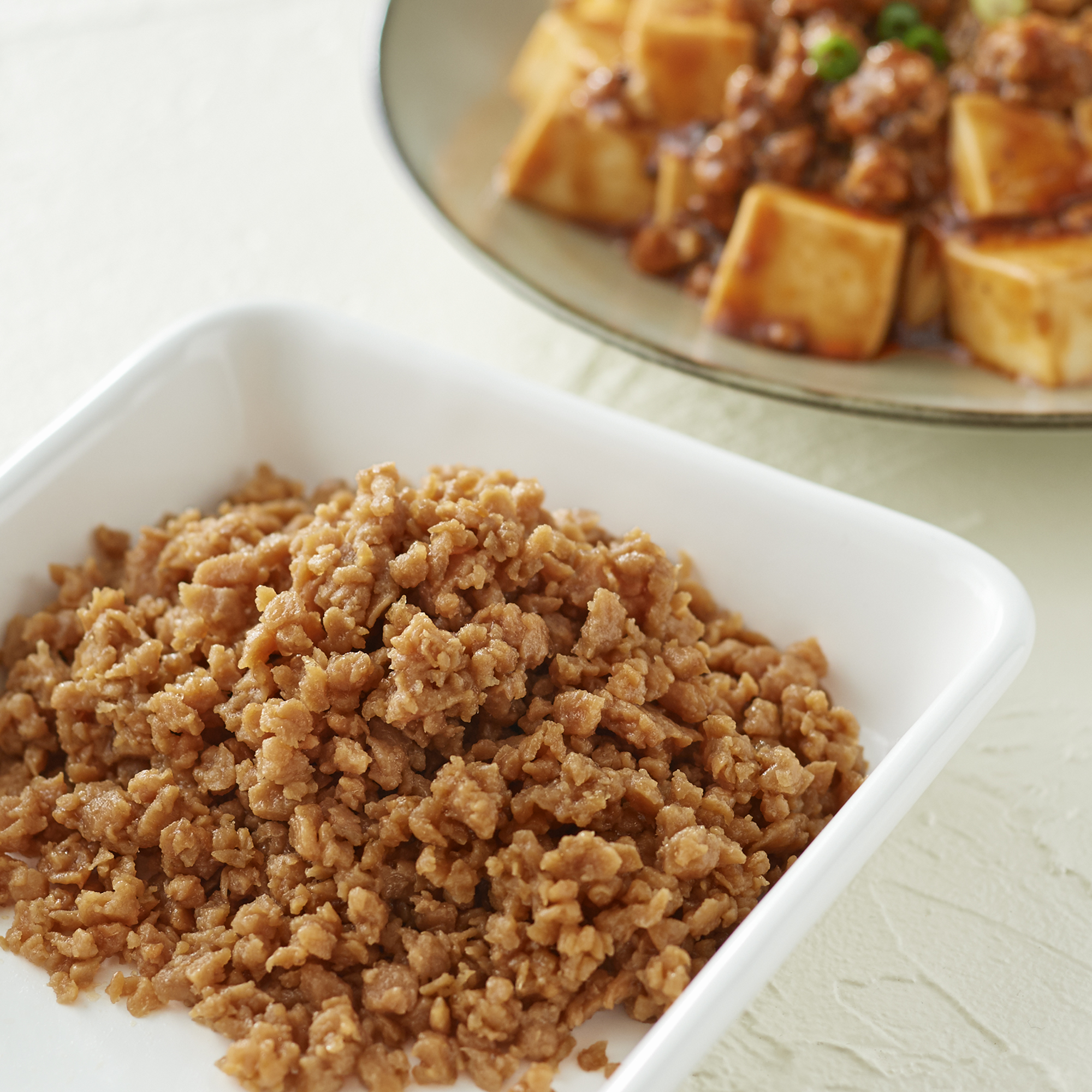 There are four varieties of plant-based mock meat in Muji's new collection of packaged food. Unfortunately the soy meat hamburg and soy meatball have traces of egg white and milk, but the soy minced meat and soy sliced meat are entirely vegan, each selling for a reasonable ¥290 per pack.
These soy meat are all very easy to prepare; you just need to heat them up in a microwave or frying pan and throw in some sauce or seasoning. You can now easily recreate your own meat-free version of hamburger, 'meatball' spaghetti or mapo tofu at home. So get creative.
More news
These vegan restaurants in Tokyo are offering takeout
Kyoto's Kinkakuji reveals its new look after a four-month renovation
Immerse yourself in a digital art sauna by teamLab
Gucci celebrates Doraemon in a special collection
Nihonbashi is getting a new boutique art hotel in February
Want to be the first to know what's cool in Tokyo? Sign up to our newsletter for the latest updates from Tokyo and Japan.