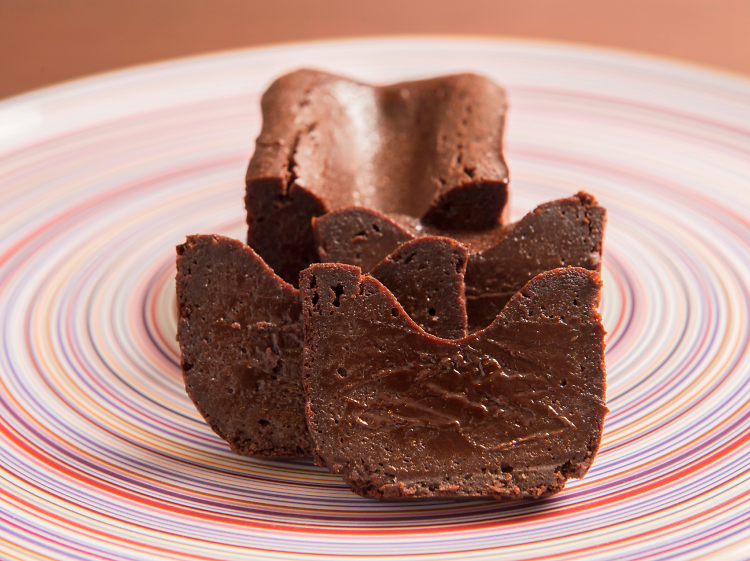 There's no fussing with espresso powder or vanilla extract in this kitchen. Ken's Cafe Tokyo sticks to the basics by using just four ingredients and making only one product.
Despite its unassuming appearance, the ¥3,000 cake has earned Ken's Cafe an outsized reputation – and with good reason. Eat it at room temperature and it's a rich gâteau. When chilled, its texture resembles that of ganache, and when warmed, the centre liquifies like molten chocolate cake that you can combine with a scoop of ice cream.
The shop recommends placing your orders online in advance as quantaties are limited.