The konbini connoisseur's guide to oden
Warm up your innards with the quintessential winter snack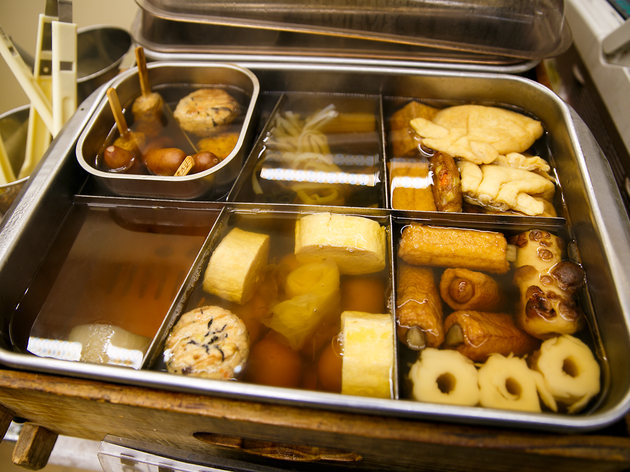 Every winter, konbini across Japan uphold an age-old tradition – and we don't mean premature Christmas decorating. They ladle out oden, Japan's classic comfort food and winter warmer, which consists of vegetables, fish cakes (kamaboko, made from surimi paste), tofu and other ingredients simmered in dashi broth.
At the konbini, you'll often find the simmering tray of oden situated next to the cashiers. Simply scoop up the items you want into a takeaway bowl, make sure to add a little broth, and just don't forget to pay before you dig in. Don't know where to start? Here's our konbini guide to identifying the essentials.
All prices cited are from 7-Eleven, and may vary (but not drastically).
RECOMMENDED: Have a meal at one of Tokyo's best oden restaurants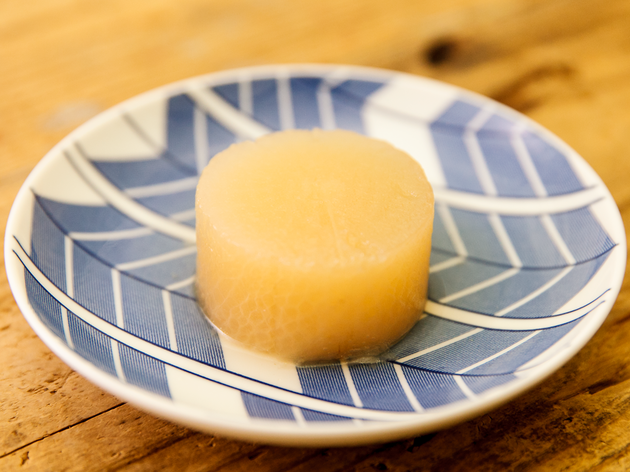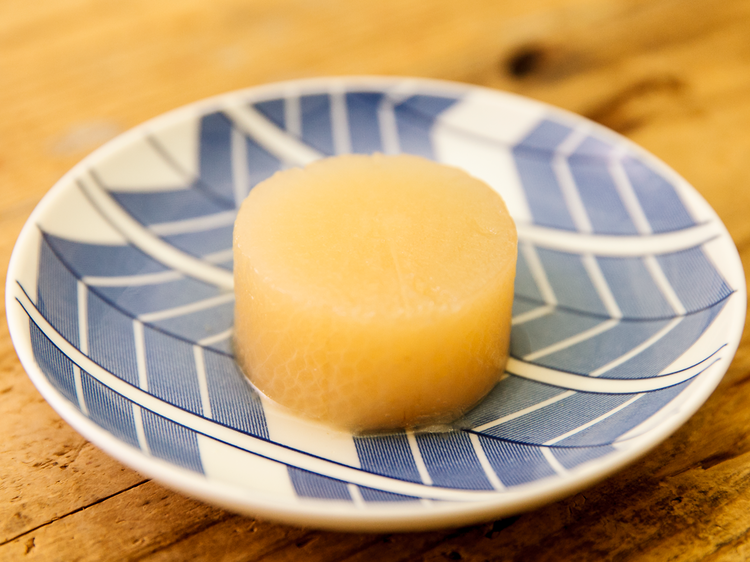 The sine qua non of any oden bowl, daikon is a chunky piece of radish that soaks up the broth like a sponge while retaining its delicate firmness. ¥80.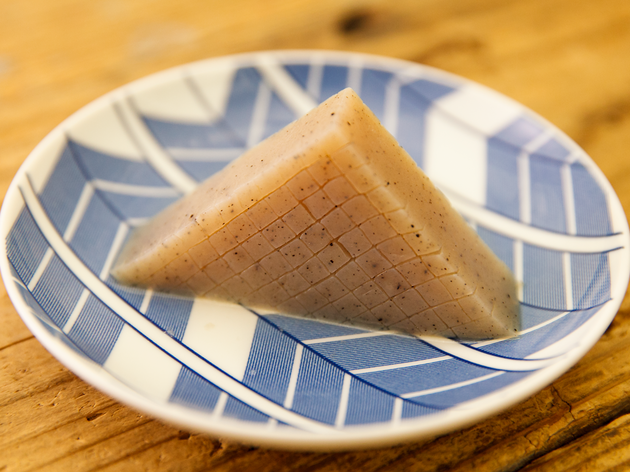 Made from the flour of the eponymous plant, konjac jelly (konnyaku) can taste rather bland if it hasn't absorbed the broth properly, but its scaly texture is what tips the scales in its favour. ¥80.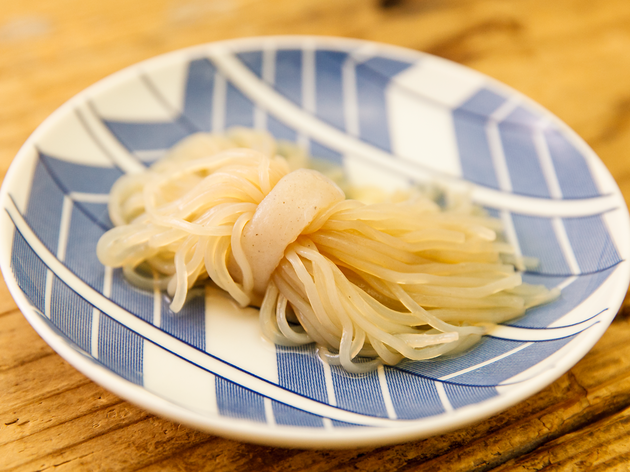 Though it certainly looks the part, shirataki is not a cephalopod from outer space but a bundle of moreishly chewy konjac noodles. ¥80.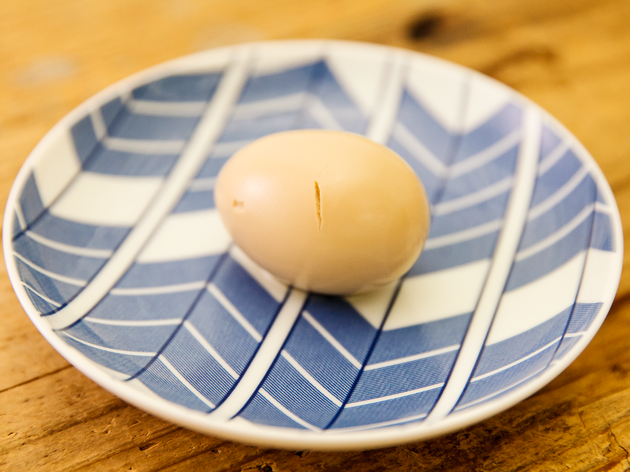 You would be hard pressed to juice up the old hard-boiled egg, but dunking it in dashi broth might just be the only way. ¥80.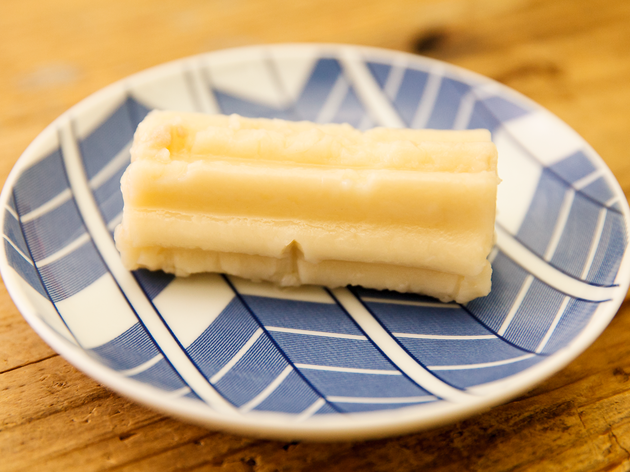 Not to be confused with chikuwa, which has a similar shape but is actually made from surimi, chikuwabu is a flour-based tube that's delightfully al dente (though certainly not celiac-friendly). ¥100.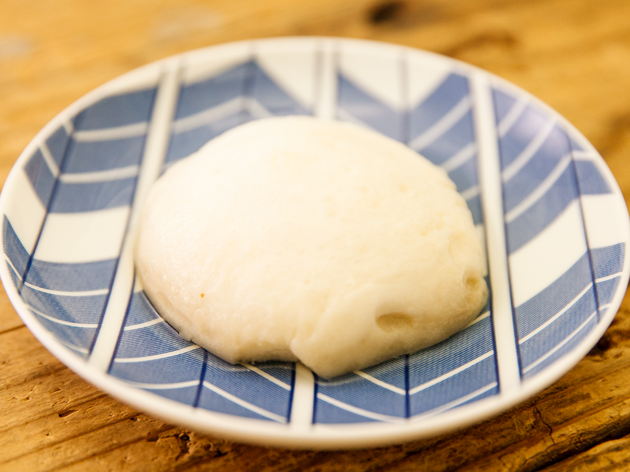 Allegedly named after an Edo-era chef who invented it, hanpen is a fluffy surimi dish that does a great job of sopping up the dashi. ¥100.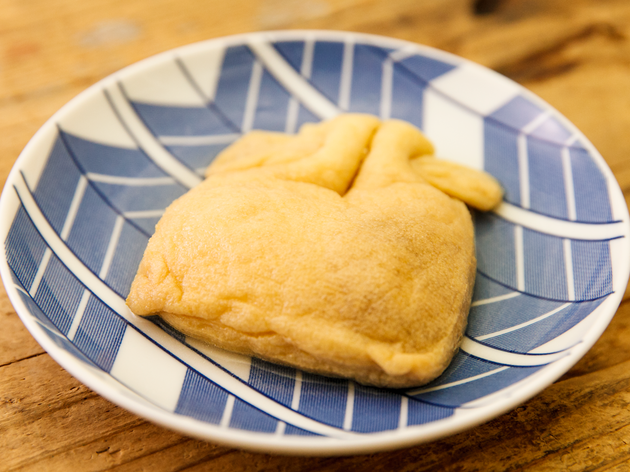 The oden equivalent of a Kinder Surprise, this pocket of deep-fried tofu contains a sticky mochi rice cake inside it. ¥130.
This chicken meatball is usually cooked yakitori-style, but you won't be skewered for enjoying it in an oden bowl. ¥130.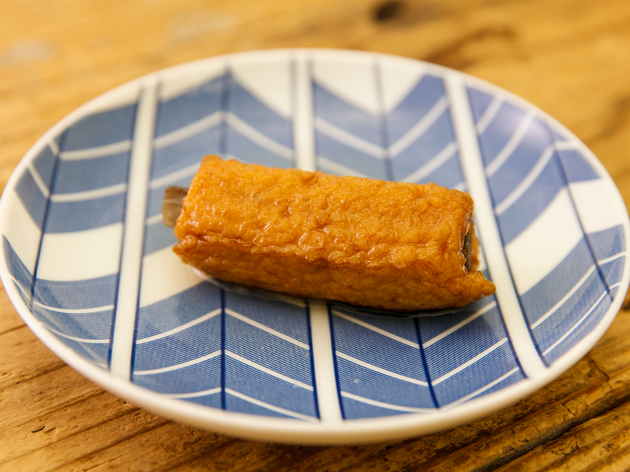 Gobomaki is the pescatarian's answer to pigs in blankets: boiled burdock root wrapped in surimi. ¥100.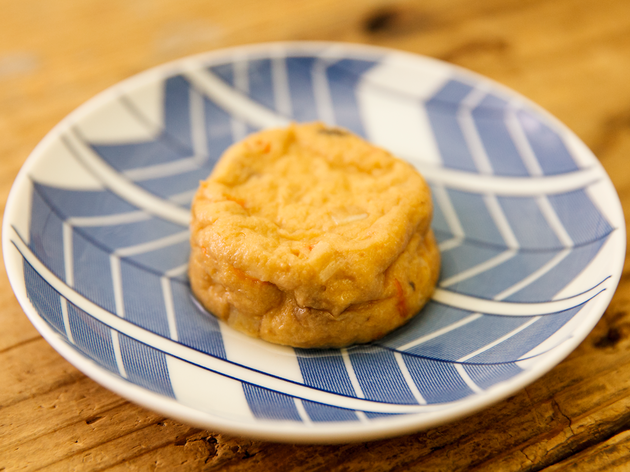 This vegetable-laden, deep-fried tofu fritter won't exactly count towards your five-a-day, but it's delicious enough to rise above the flotsam and jetsam. ¥100.
More great finds at the konbini