Heads up! We're working hard to be accurate – but these are unusual times, so please always check before heading out.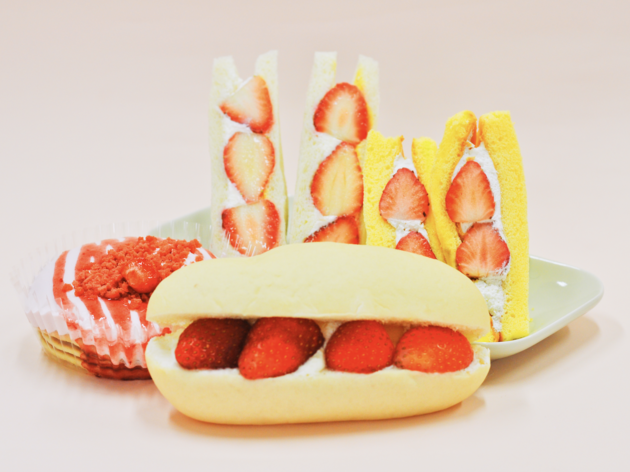 The konbini connoisseur's guide to seasonal strawberry desserts
Convenience stores across Japan are celebrating the winter/spring strawberry season with a variety of ichigo sweets and drinks
Japan takes seasonality very seriously, especially when it comes to cuisine and particularly fruit. Strawberry season usually starts from end December through to May, but early in the new year is when you'll see the most strawberry-themed items. In fact, it's pretty hard to miss whenever you walk into your local convenience store, as many items from mainstay sandwiches and drinks to candies and desserts all feature berry flavours and are tinged red/pink to celebrate this popular fruit. It's time to say hello to strawberry season.
Recommended: best things to eat in winter
In the mood for strawberries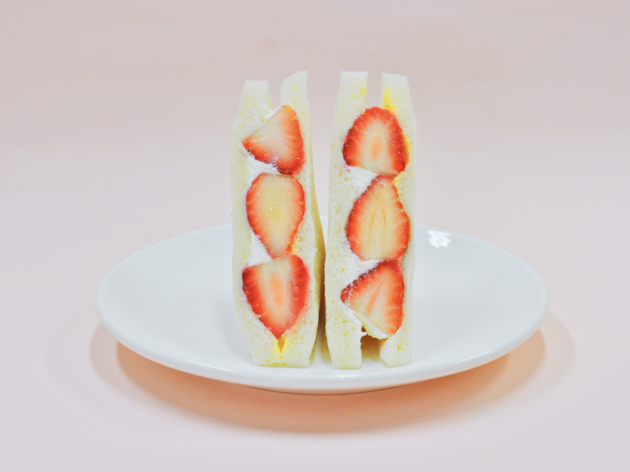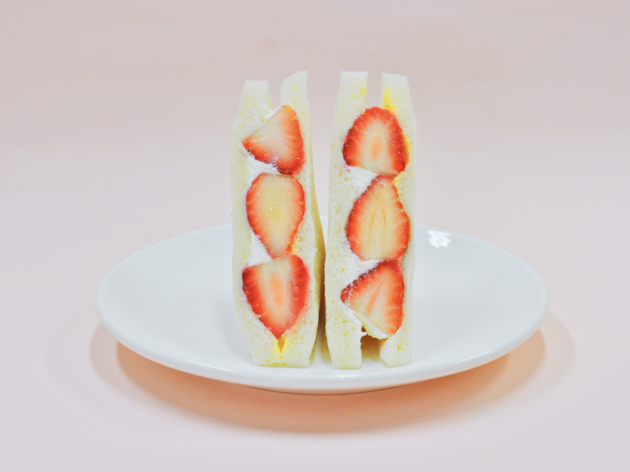 The classic Japanese fruit sando gets a twist at Lawson with the addition of a thin layer of custard cream while the usual whipped cream is enriched with marscapone cheese. The crustless bread is your usual sandwich slice but works nicely with the filling as it balances out the sweetness. ¥380 from Lawson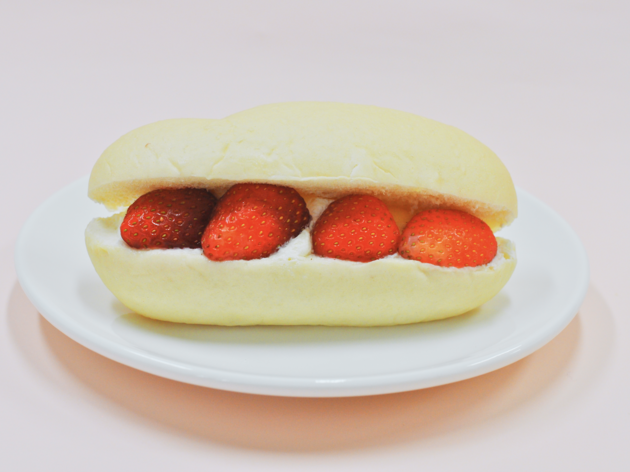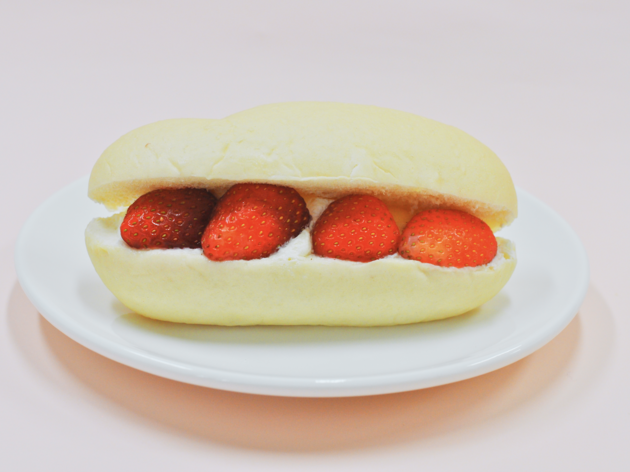 Strawberry and whipped cream roll
Nearly the same as the ichigo sando, this treat is filled with whole strawberries, whipped cream and custard but stuffed inside a simple roll instead. We like to think of it as a strawberry 'hotdog' of sorts. ¥230 from Lawson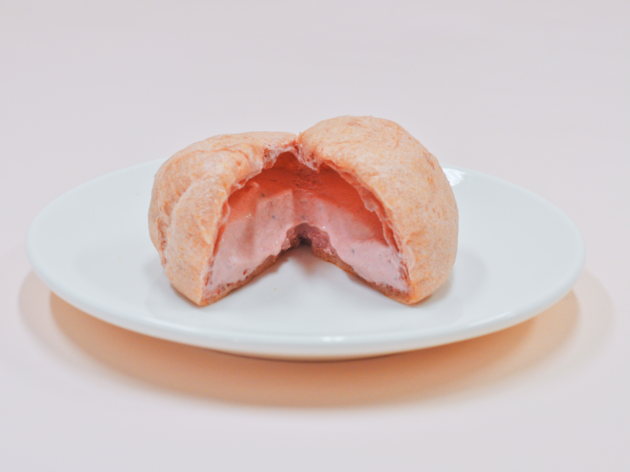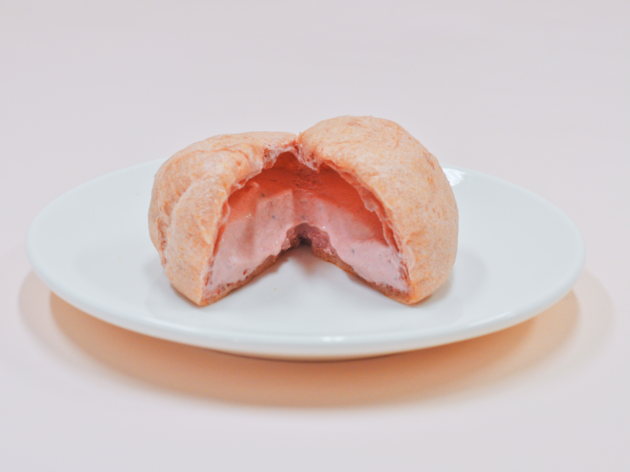 7-Eleven usually rolls out seasonal cream puffs every few months, and as can be expected, you'll find strawberry variations in-store around this time of year. This is the classic strawberry cream but they've also got another variation featuring a chocolate-topped puff with a similar strawberry filling. ¥140 from 7-Eleven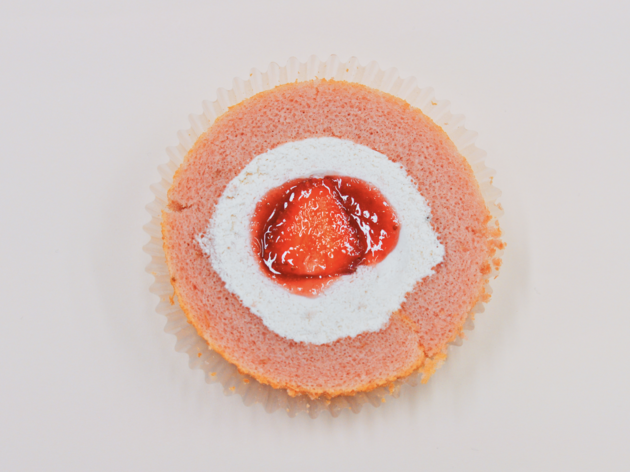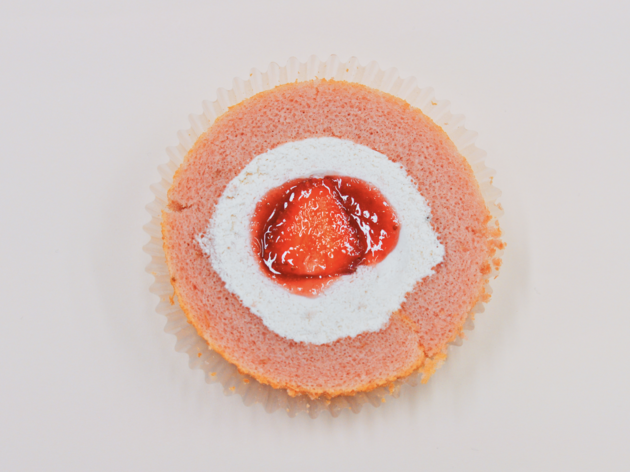 Part of Lawson's 'Strawberry Collection', this sweet slice satisfies cake cravings without having to shell out on an entire roll. In the centre of the cake you'll find a neatly placed Amaou strawberry, which are regarded as one of the best strawberry breeds in Japan for their rich, sweet flavour. ¥213 from Lawson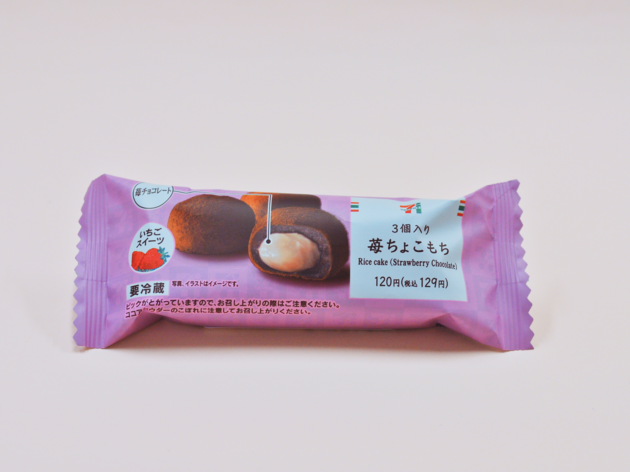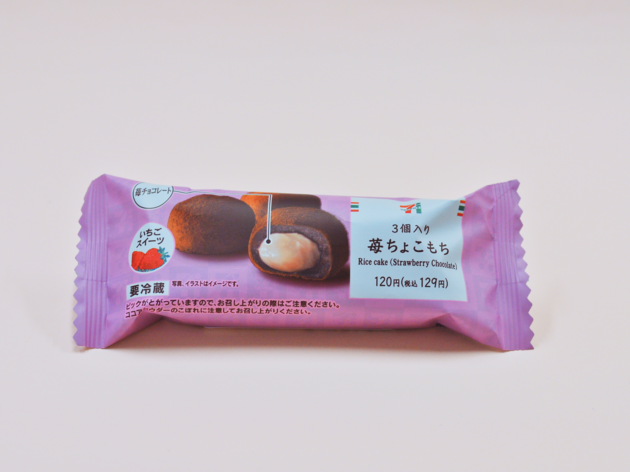 Strawberry chocolate mochi
Not the most attractive item to photograph, these small mochi balls are rather addictive. Each chocolate mochi ball is covered in a light dusting of cocoa power and is filled with just the right amount of strawberry cream. No complaints here. ¥120 from 7-Eleven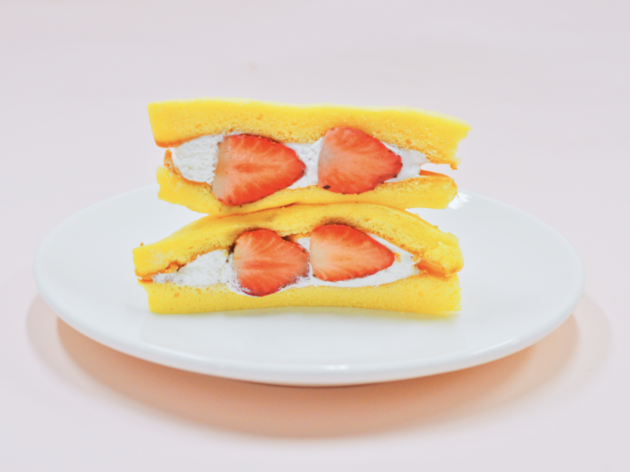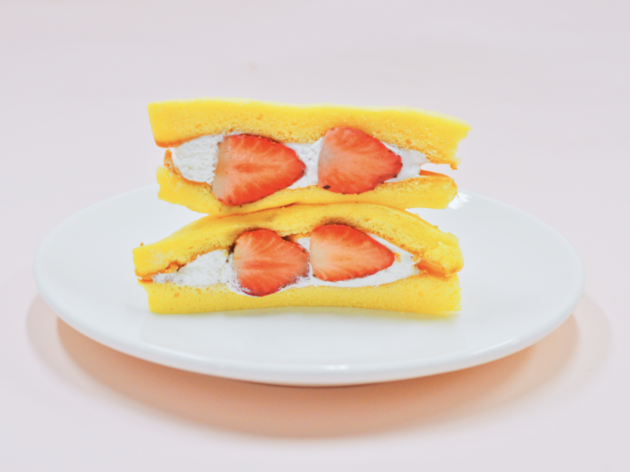 An interesting take on the strawberry shortcake, this particular dessert is a cake masquerading as a sandwich. The sweet sponge 'bread' is layered with whipped cream and strawberry slices. It doesn't get more classic than this. ¥306 from FamilyMart
Pancakes with strawberry cream
Also from Lawson's 'Strawberry Collection', this dessert is a stack of three pancakes layered with strawberry cream and topped off with, you guessed it, more strawberries. This one is pretty sweet, so we suggest pairing it with coffee or tea. ¥250 from Lawson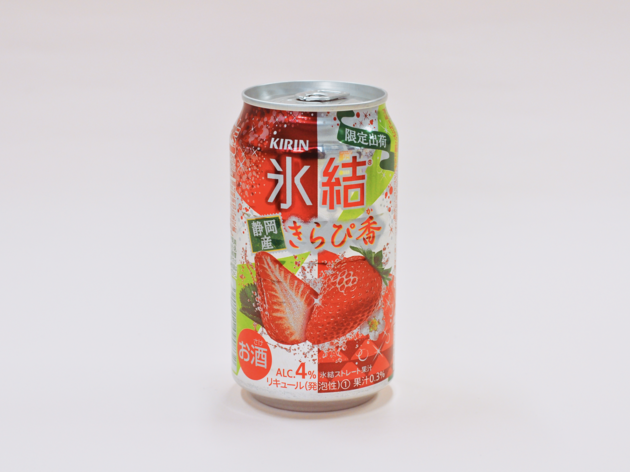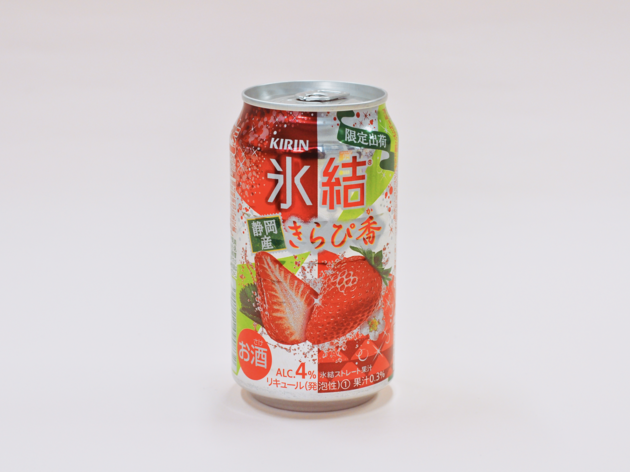 Of course, we can't forget the seasonal drinks you'll find in the alcohol section of your konbini. Look out for strawberry flavoured chuhai (shochu highball); this one is made to taste like Kirapi-ka strawberries from Shizuoka. ¥152 from 7-Eleven
Eat up at your local konbini