Heads up! We're working hard to be accurate – but these are unusual times, so please always check before heading out.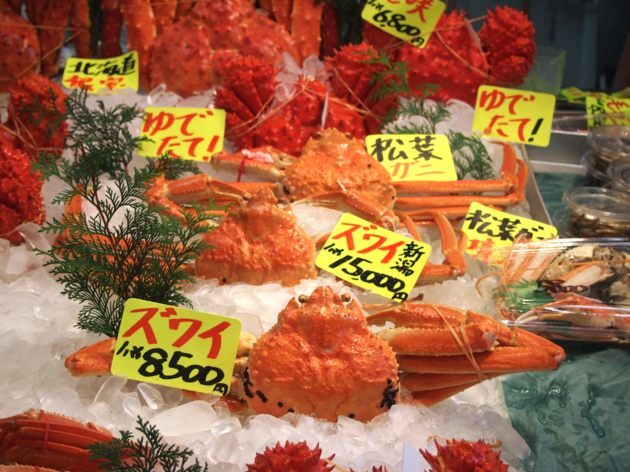 What to eat in Tokyo this winter
The seasonal delicacies you won't want to miss during the cold months
Seasonality is a big part of Japanese culture, especially when it comes to food. It's an exciting and healthy way to eat, ensuring that you're enjoying the food and ingredients at their prime. Winter is also the best time to sample some of Japan's best seafood – crab, oysters, lobsters, buri and the likes. Here's our selection of the winter delicacies you shouldn't miss this season.
'Tis the season...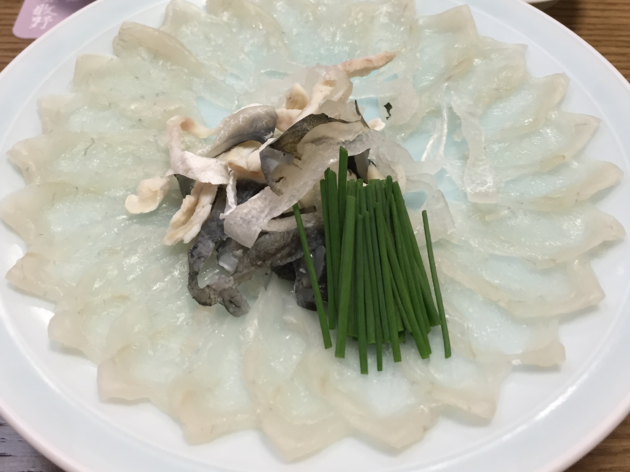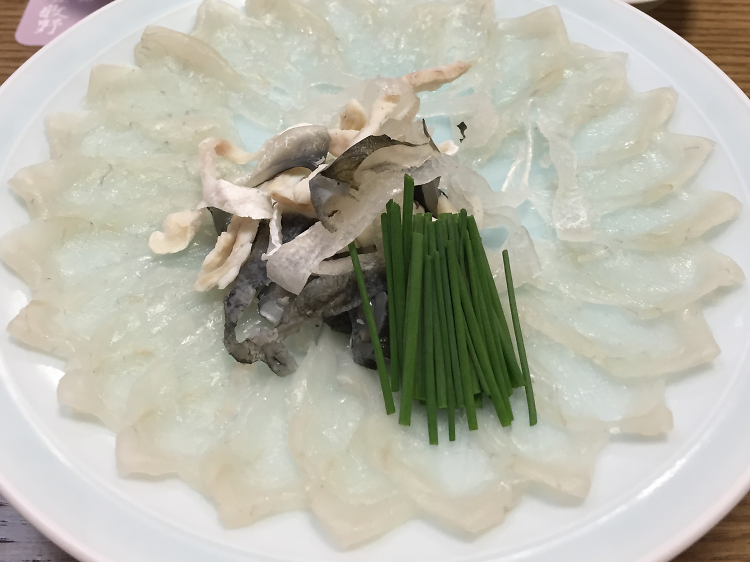 Fugu (pufferfish) is a delicacy in Japan and consuming it is a matter of truth and dare. Truth is, you already know fugu is extremely poisonous. A tiny bit of the tetrodotoxin found in its ovaries, intestines and liver is enough to kill you, so chefs have to train for years to earn the government-issued license to prepare the fish. And there's only a small elite group of them in Tokyo. The dare part is gathering your courage and taking a big bite.
Fugu is unlike any other fish; in fact, it hardly tastes like fish at all. The flesh, served in thin, translucent slices as sashimi, is surprisingly crunchy and gelatinous, with a clean, delicate taste. Chunks of the meat, when deep-fried, take on a silky, smooth texture that's akin to chicken. Some restaurants also offer sake steeped in fugu fins.
Over at Makino, a top fugu restaurant and a Love Tokyo Awards 2016 shortlister, you can even try the wobbly nikogori, which is essentially boiled fugu in its own jelly. For a luxurious experience, the three-Michelin-starred Usukifugu Yamada-ya is the Tokyo branch of Ryotei Yamadaya, which has been serving pufferfish since the Meiji era. Prefer a more affordable fugu sashimi meal? Head to Wadatsumi.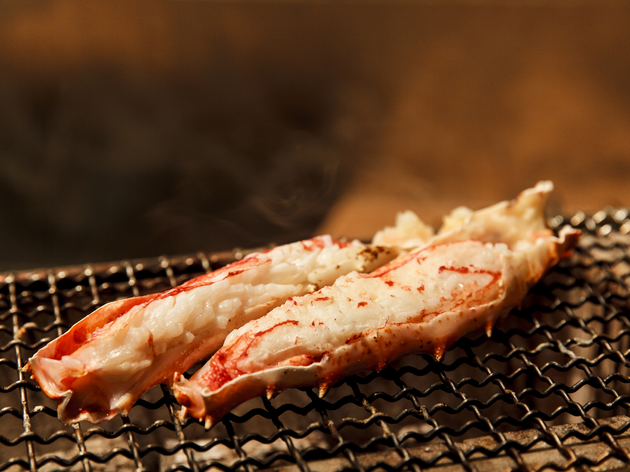 Say hello to the tasty winter crustacean which can be found in large numbers from early winter all the way into spring. For true crab connoisseurs, a trip to Kitafuku Ginza is well worth the splurge. Here you can tuck into a luxurious king crab meal served in a variety of ways: think sashimi style, grilled and boiled. The chef even brings out your dinner alive and moving moments before you eat it. Talk about fresh!
For those on a budget, Canned Crab Bar will feel more inviting. Contrary to the name, there's actually no canned crab here. Instead, you will find super-reasonable crab options including crab legs, crab croquettes, pasta, okonomiyaki and much more – all for ¥1,000 or less.
Yellowtail (buri) is at its best in winter, when the cold waters make for fattier fish. It's one of those underrated classics and if you like fatty tuna or salmon, you're bound to like buri too. The flesh is generally soft and milky-buttery in texture, with flavours ranging from mild to rich, depending on the age of the fish. If you want to be specific, look out for the term kan buri in the menu as this refers to winter buri.
Although buri sashimi is luscious and can be found at most sushi restaurants, a real wintery yellowtail experience is buri daikon – yellowtail and daikon stewed in soy sauce. Shibuya's very popular Sangyodo, a seafood institution running for over five decades, is your best bet for the full immersion, but expect to queue. Another cooked favourite to warm your innards is buri shabu (yellowtail hotpot), which you can have a rather voluminious version of at Suidobashi's Notomi.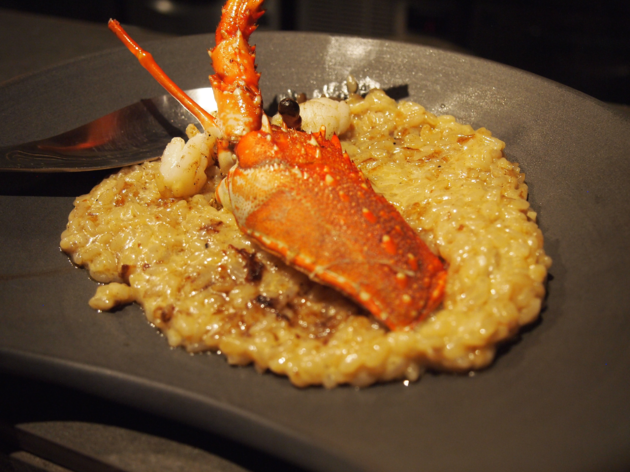 Japan's native lobster species, the Ise-ebi, is most abundant in the cold season. The best are said to come from the Shima peninsula in Mie prefecture. This spiny, bright red crustacean is often associated with New Year's, since its long antennae are seen as signs of longevity. Lucky lobsters indeed.
Nakameguro's Shinka offers a modern Japanese interpretation of a traditional lobster meal, with a seasonal menu in which the prized Ise-ebi is incorporated into every dish. Look forward to the likes of sesame tofu infused with lobster dashi and the signature Shinka plate, a surf 'n turf number pairing wagyu with perfectly grilled lobster.
If you're planning to splurge, go for a multi-course lobster dinner at the maritime-themed Chunagon. For a slightly less budget-busting option, choose the set lunch instead.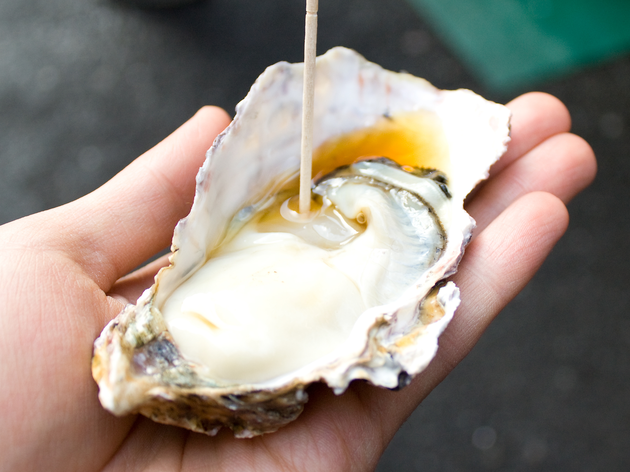 As any connoisseur would tell you, winter is the ideal season for an oyster feast, when these bi-valves are at their best. Grown and caught in large quantities across this island nation's shores, the popular marine delicacies can be savoured in a number of different ways and settings. Some of the best oysters come from Iwate and Miyagi in Tohoku and Hiroshima further down south.
Traditionally eaten raw on the half shell with lemon juice or ponzu (Japanese citrus vinegar), or straight off the grill, oysters also make for superb deep-fried fare (look out for kaki furai) and shabu-shabu material. They're so versatile that you can happily pair them with your favourite poison, be it sake, craft beer, wine or champagne.
Bakushuan is a gem of an izakaya that boasts ten domestic craft beers on tap, along with a selection of some of the most massive oysters you'll ever see, sourced directly from fishermen across Japan. The Cave De Oyster, on the other hand, offers an all-you-can-eat deal on Mondays. It is conveniently located in a corner of the Yaesu Chikagai underground mall right by Tokyo Station.
Kakigoya Oyster Shack may not be an actual shack, but does offer an experience quite close to what you'd get at a port-side somewhere on the Tohoku coast. In Ginza, Kakishabuya is the place to try every oyster preparation method out there, including shabu-shabu, deep-fried and steamed in sake.
If you're near Nakameguro Station, head to the stand bar and casual izakaya Nodoguroya Kakiemon for their sake and reasonably priced oysters.
Tokyoites can't get through winter without the essential yaki-imo stalls that dot the city with their starchy goodness. At these, you can find roasted sweet potatoes that warm you up from the inside out. Can't find a stall? Luckily for you, yaki-imo can easily be recreated at home. Simply wrap your sweet potato in damp paper towels, then wrap it again in a layer of aluminium foil, and stick it in your oven (toaster and fish ovens work just fine) for 30 minutes. Turn off the heat, let it sit for 30 minutes and you'll have one hot potato ready to be devoured.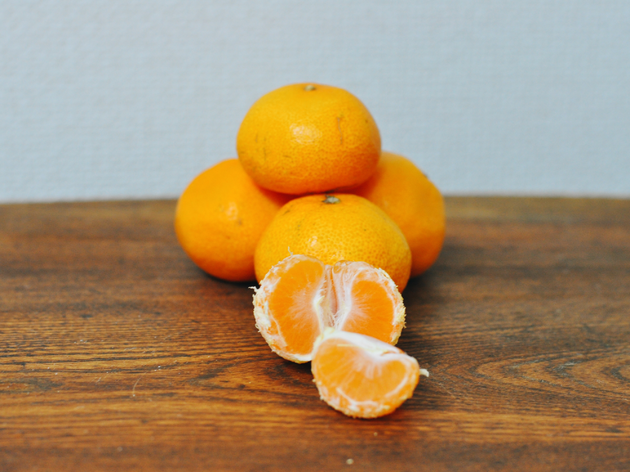 You're probably quite familiar with these small citrus fruits that come out in abundance during this time of year. So why are these tangerines such a big deal? Turns out that winter is when citrus fruits are at their sweetest and juiciest. Filled with vitamin C to help ward off that winter cold, these oranges make for a simple snack that's both healthy and convenient to eat. If you're really particular about your fruit selection, look for oranges that feel heavy for their size and store them at cool room temperature – not in the fridge. Trust us, they'll last longer!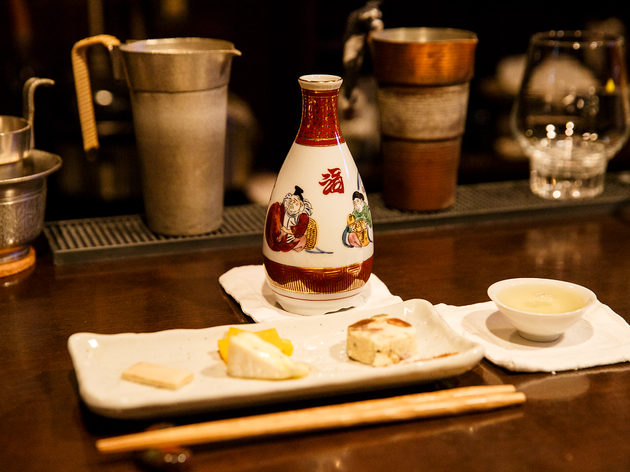 Although hot sake divides drinkers between those who swear by it and those who find it an abomination, it's certainly a very merry way to warm up in the cold. Unknown to many, hot sake actually comes in temperatures ranging from lukewarm to scalding. Some of the most common include nurukan (40C), jokan (45C) and atsukan (50C). Here are our favourite places to warm up with a hot tipple.
Don't sleep on the konbini...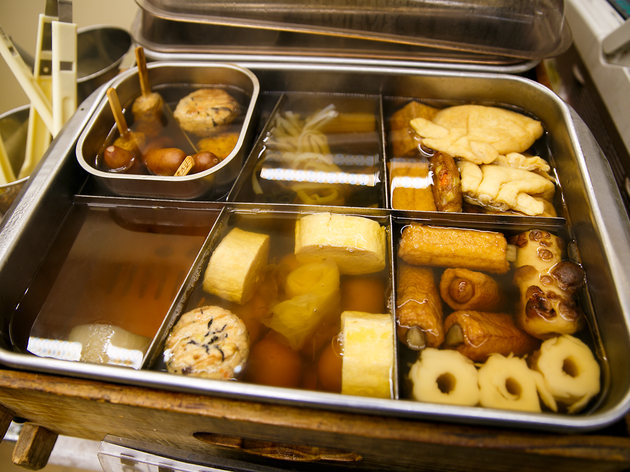 You know the weather is getting colder when local konbini start serving up steaming tubs of oden. Must-try items include the daikon radish which soaks up all the yummy broth, and the mochi-kinchaku, a deep-fried tofu pocket filled with chewy mochi rice cake.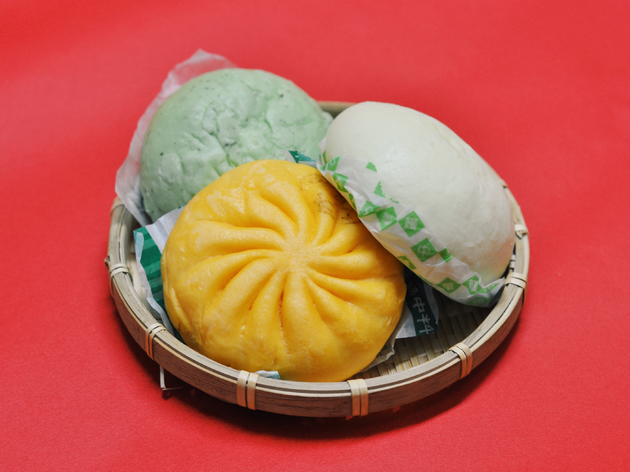 Need a hot meal on the go? Nikuman is your best bet. These fluffy buns are stuffed with a variety of fillings; the traditional meat one is most popular, but you can even find the likes of cheesy pizza, black sesame, Thai shrimp and other quirky varieties. Caution: the inner filling is usually piping hot
More great food in Tokyo
Feast your eyes on the best restaurants in Tokyo: from hearty cheap eats to modern Japanese cuisine and Michelin-starred stalwarts. Get ready for the culinary adventure of a lifetime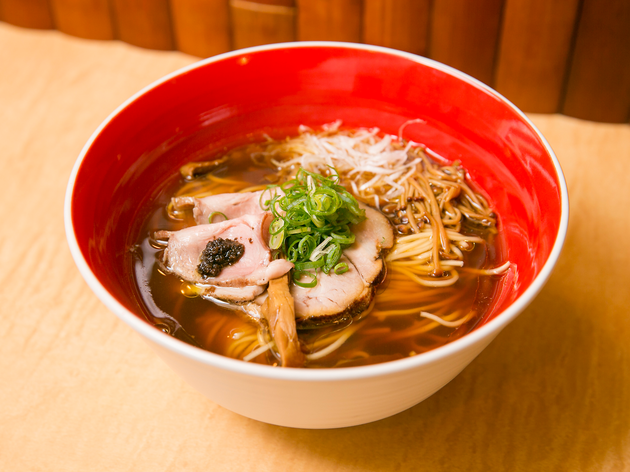 Michelin-starred restaurants aren't all expensive. Here's where and how you can enjoy a top-rated meal for about ¥1,000 – or less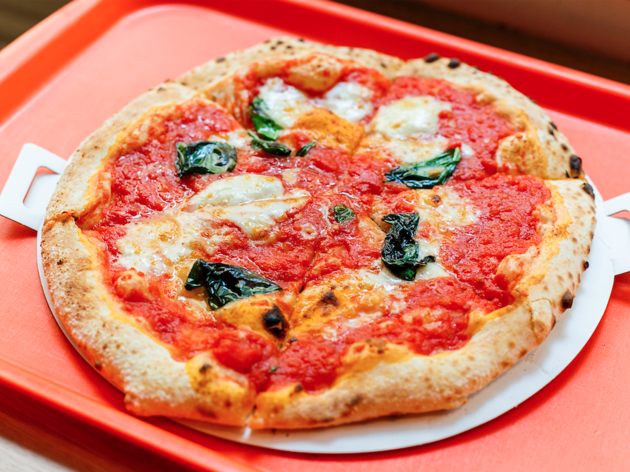 Where to find food whatever the hour in Shinjuku, Akasaka, Shibuya and Roppongi