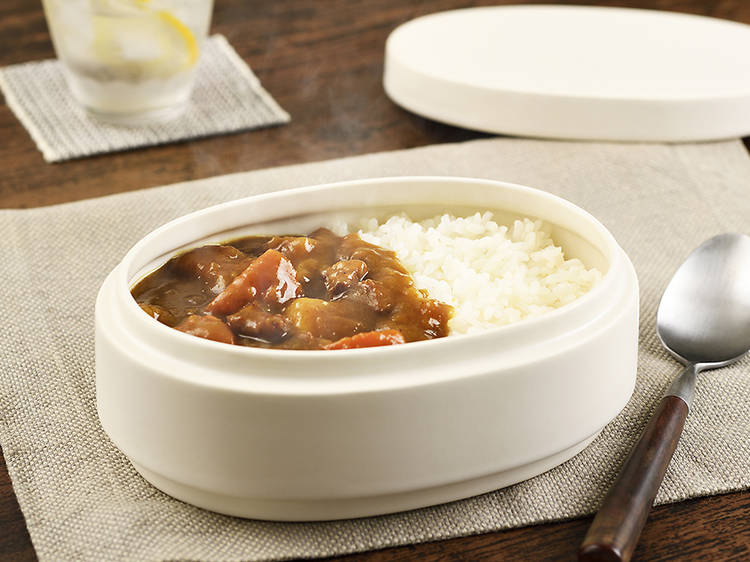 Photo: Universal Bussan Co., Ltd.
i-Wano toaster cooker
Don't have room in your kitchen for a rice cooker? No problem. Cooking rice has never been easier with this nifty cooker, which allows you to cook rice in 30 minutes with just a toaster oven. All you need to do is add water and rice to the heat-resistant container and pop it in your toaster oven for 15 minutes. Once the time is up, let it sit for another 15 minutes to steam before digging in. The container is the perfect size for one person and is also microwave-safe in case you have leftovers.
¥3,990, available at i-Wano