Fall in love with Japan's cutest pets on Instagram
Dogs, cats, rabbits and more – these adorable Instagram animal celebrities will melt your heart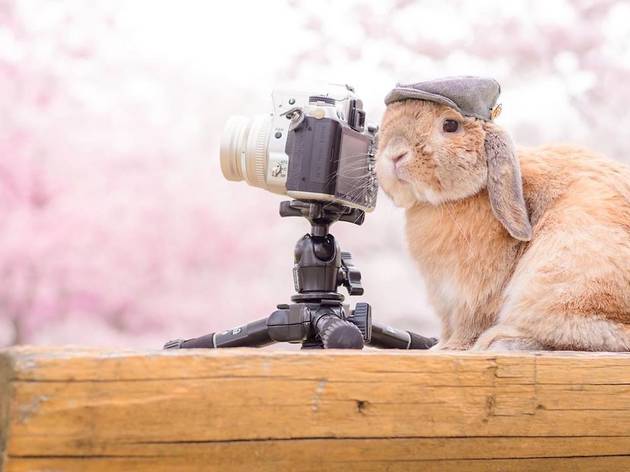 We're all longing for a furry friend to keep us company as we stay indoors and work from home. Unfortunately, whether it's due to allergies, picky landlords, or just the inability to keep even a pot-plant alive, having a pet isn't the best option for everyone. In Japan, pet owners go all out, buying wonderful accessories and even setting up celeb-style Instagram accounts for their pets.
So get ready to become a vicarious pet owner as you scroll through photos of these adorable Japanese pets. Maybe it's the backdrops of cherry blossoms, or the way these four-legged friends look at you, but these Japanese pets are off-the-charts adorable.
RECOMMENDED: The best Japanese Instagram accounts you should follow
Meet your new best friends
Meet Maxine – a large, adorable Golden Retriever who enjoys cherry blossoms and balancing objects on her head. She also recently got a new sibling, a border collie named Blue, in January. Seeing the two pups interact will warm even the coldest hearts.
Naco is a Persian cat with a perpetual scowl – in other words, he's a classic grumpy cat. You can't help but smile at Naco's stubbornly cranky old man face as he hides behind plants and contemplates his own birthday cake.
It's easy to be charmed by Muuchan the chihuahua's tiny body and incredibly large eyes. She looks like a little stuffed animal. However, when she's caught off guard, her face is hilariously dopey.

It's impossible not to fall in love with these precious rabbits, PuiPui and PicoPico. Their owner makes their adorable little outfits by hand and the rabbits look positively dapper in their mini coats and hats.
More ways to stay entertained