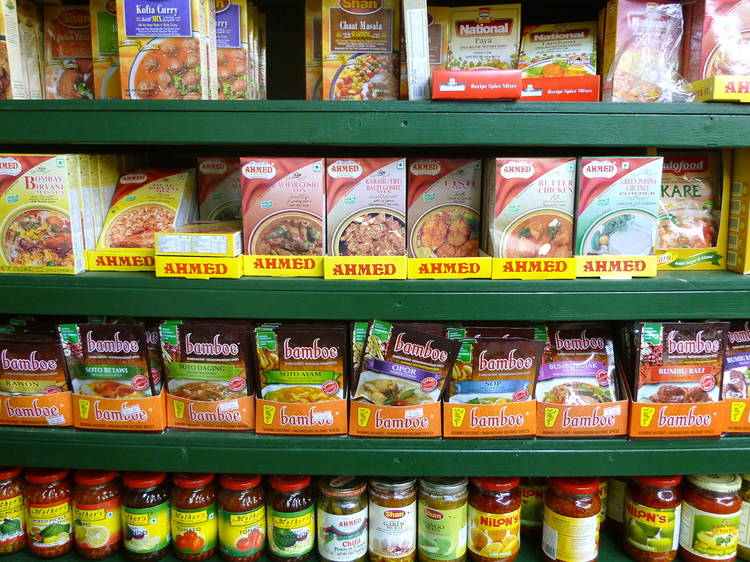 Start your day with some kimbap rolls at Myeongdong Norimaki, open 24/7, or have a simple morning set at coffee shops Shubelu or Tsune. Further towards Higashi-Shinjuku you'll also find Tonsuke, a great bakery.
Shin-Okubo is where a lot of Tokyo's minorities come to do their food shopping: stock up on South and Southeast Asian cooking staples (including halal options) at Asia Super Store, Kakyo Fukumusha and Green Nasco (pictured above) before the crowds get there.
Staples of Korean life such as metal crockery, tubs of gochujang chili paste and fluorescent green scrub gloves, plus – of course – stacks of kimchi can all be found at Seoul Ichiba, Kankoku Hiroba and Chongane (inside the Skin Garden building). Whether you're homesick or looking for new snack inspiration, you're bound to find something here.