Ryogoku area guide
Find the best eats, art and things to do in Tokyo's historic 'sumo town'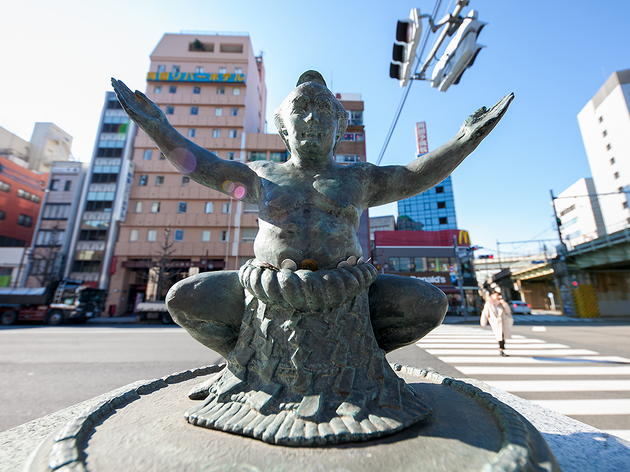 Home of the Kokugikan sumo stadium, the spiritual and physical heart of Japan's national sport, Ryogoku is where to head if you're looking to spot giant men dressed in traditional garb strolling down the street. This historic neighbourhood just east of the Sumida River emerged as an entertainment district in the Edo era and still hosts plenty of old-school ryotei (traditional fine dining) restaurants, in addition to famed sights that remind visitors of its illustrious past.
One particularly noteworthy spot is Ekoin Temple, the site of some of the first professional sumo tournaments and the main venue for these bouts before the opening of the original Kokugikan in 1909. Pay your respects here before heading over to the current arena, which is set to host the Olympic boxing events in 2020, and find more great restaurants, shops, galleries and sightseeing spots with our guide to the best of the area. Start exploring right away, or check out our Neighborhoods page for more area guides.
Start with the essential sights
Stop for some coffee and sweets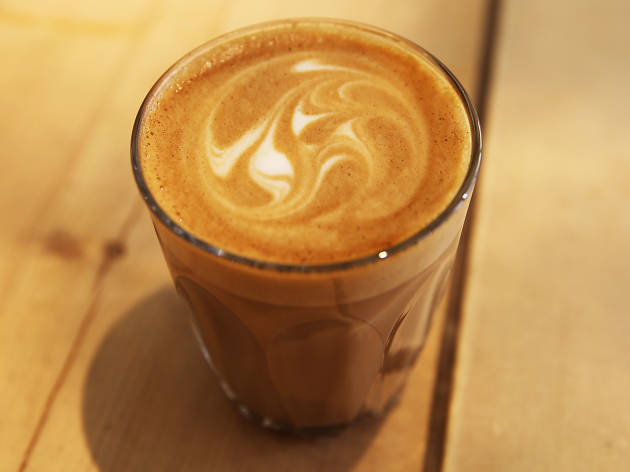 Found in a residential street roughly a 15-minute walk north of the station, this comfy neighbourhood café is worth the trek. Housed in a former factory that's been turned into a light-filled, very stylish but far from sterile space, it's famed for its lattes, made with high-grade milk from the Nakahora farm up in Iwate...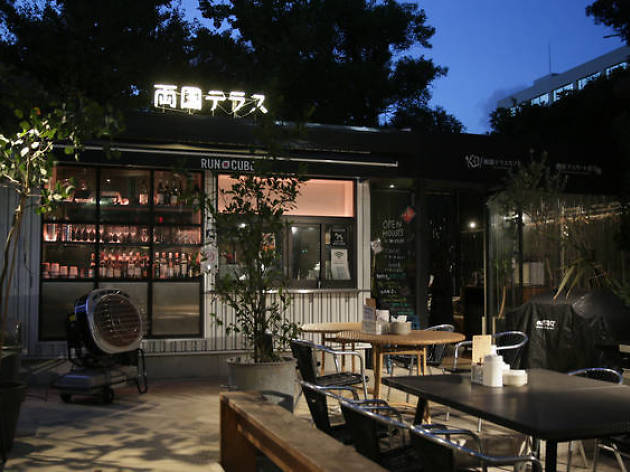 This café and restaurant offers terrace dining and a seasonal menu featuring bistro cuisine with Japanese tastes and homemade desserts. In winter, they turn the terrace into a warm and cosy kotatsu dining experience, offering special menus such as nabe...
End the day with a drink and a bath
Find your next destination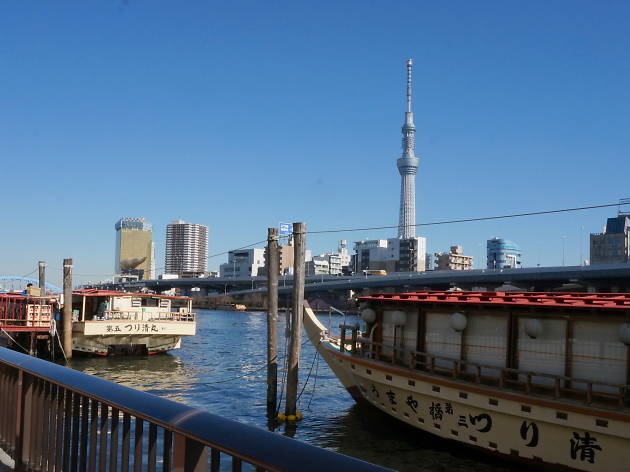 The traditional centre of craftsmanship is undergoing a revival – follow us on a stylish stroll along the Sumida River