September 2018 events in Tokyo
Plan your September in Tokyo with our events calendar of the best things to do, including concerts, food festivals and art exhibits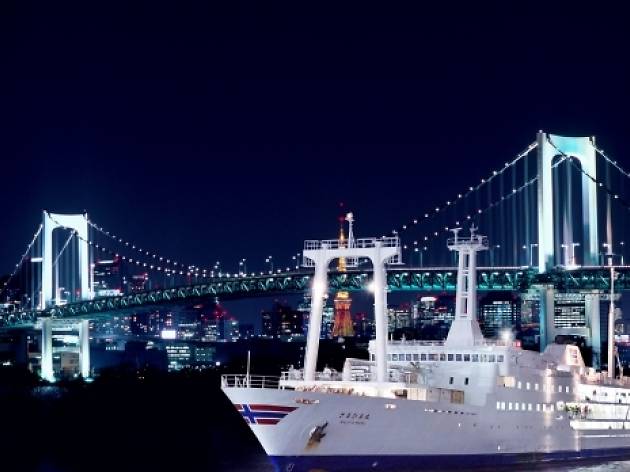 By

Time Out Tokyo Editors
Say goodbye to summer in style and get ready for all things autumn in Tokyo with our pick of the best events this September. From traditional moon-viewing to after-hours shopping at Fashion's Night Out and curry, Bollywood and yoga at Namaste India, September welcomes us not only with the usual typhoons and wildly changing weather, but also a real feast of great things to do. And there's still a little bit of outdoor fun to be had – plenty of beer gardens stay open until the end of the month, as do some of the city's top public pools.
Free events in September
Things to do, Exhibitions
In celebration of Time Out Tokyo's 20th issue, we have collaborated with Seibu Shibuya to put together the interactive exhibition 'Tokyo Creative x Time Out Tokyo: Discover Tokyo with Seibu Shibuya', featuring all 20 of our quarterly magazine covers. Take a close look at our inaugural issue, which was published back in November 2013, and make your way through five years' worth of covers, right up to our latest issue for Autumn (Oct-Dec) 2018. Aside from the inaugural issue, all of Time Out Tokyo's impactful covers are born of a successful collaboration between our international editorial team and the reputable art director Steve Nakamura. Steve is widely known as the creative mind behind 15-plus CD jackets of world-famous Japanese pop icon Kyary Pamyu Pamyu. Walk through the engaging construction site-inspired exhibition space featuring safety cones, signposts, barricades and LED lights directing you to the different zones. Within this unique setting, the exhibition adopts a hands-on approach as you're able to recreate your own Time Out Tokyo magazine cover using quirky props. Also, find out how it feels like to crawl onto a bed in a capsule hotel, sample fine sake, and uncover more great Tokyo experiences. Don't forget to pick up a copy of our latest map '30 ways to uncover Tokyo with Seibu Shibuya', which will bring you to some of the city's top experiences. Before you leave the exhibition (on the seventh floor of Seibu Shibuya Bldg A), make sure to pass by the large wind
Concerts in September
Portland based band Unknown Mortal Orchestra will turn Shibuya's WWW X club upside down in the latter half of September. Their latest album 'Sex & Food' (2018) − covering two essentials in life − won't disappoint fans with its usual psychedelic rock sounds. The band around singer, guitarist and songwriter Ruban Nielson released their first album in 2011, which celebrated great success immediately.