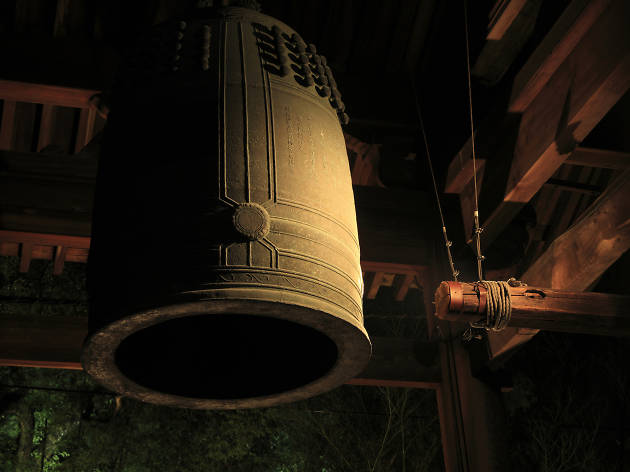 2020 New Year's Eve bells at Tokyo temples
Swing away your troubles and start the new year afresh at these traditional bell-ringing rituals held in temples
Joya no kane is the traditional bell-ringing ceremony held across Japan on New Year's Eve. Celebrating the passing of the old year and the beginning of a new one, it sees temple bells rung 108 times, once for each of the worldly desires or anxieties central to Buddhism, starting in the old year and finishing right as the clock strikes midnight.
Some temples invite everyone to participate in the ringing, but you'll usually need to queue up for the pleasure. If you'd like to try swinging the beam to start the year fresh, read on for our picks of the top Tokyo temples where you can be part of the purifying action.
Recommended: Trains in Tokyo will extend their service on New Year's Eve and we have the timetable.
Other ways to ring in the new year