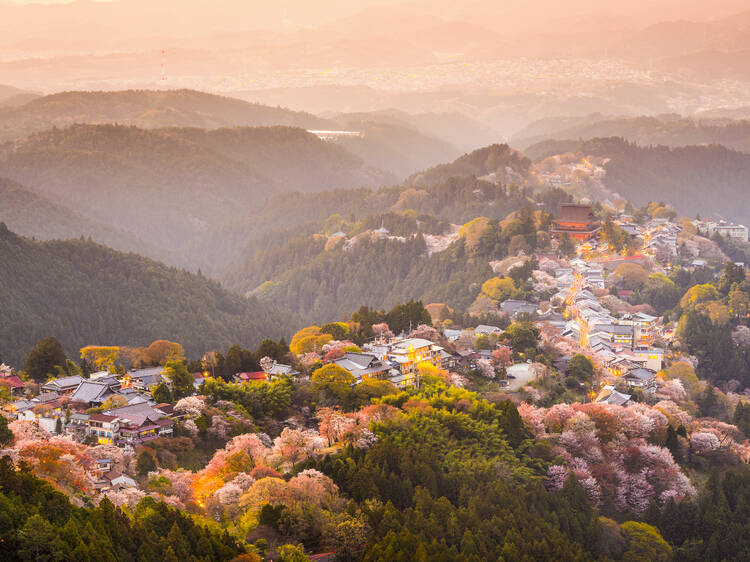 Photo: ESB Professional/Shutterstock
Mt Yoshino in Nara prefecture is known not only for its natural beauty, but also for its cultural and historical significance. It's even recognised as a Unesco World Heritage site for its role as a sacred mountain and pilgrimage destination.

Yoshino's charm lies in its roughly 30,000 cherry blossom trees, planted at varying elevations. For generations, the mountain has inspired Japanese folk songs and poetry, largely thanks to these blossoms. During spring, the flowers unfold up the mountain over several weeks, allowing visitors to enjoy them in different stages.
Key dates: Early to mid-April is usually the best time to visit Mt Yoshino for peak blossom viewing.