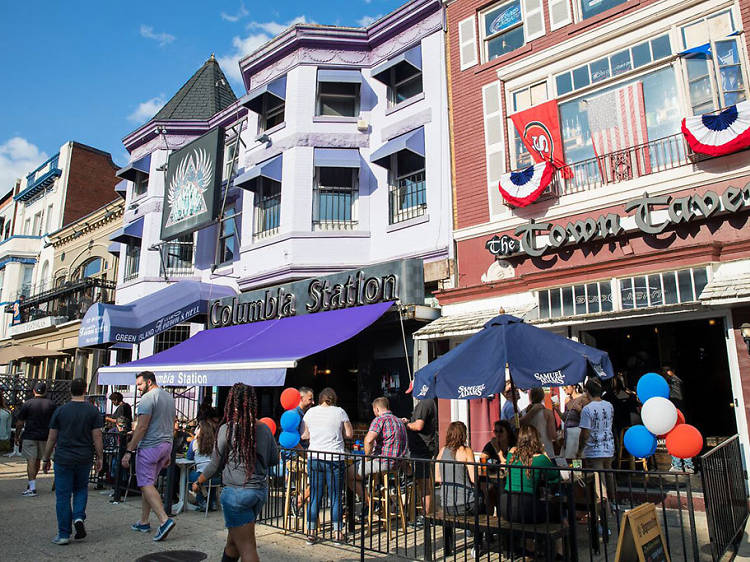 Photograph: Jason Dixson Photography
Yes, this central neighborhood is best-known for its late-night jumbo slice and rowdy revelers. And look, we can get behind that – we're fun too, you know. But Adams Morgan has recently cleaned up its act and welcomed gourmet restaurants and boutique shops to the mix. And we like these additions, too.
Pros
There's a stack of bars to visit. Mintwood Place offers a more refined setting for classic cocktails, while Madam's Organ is notorious for drunken shenanigans and live music.
Cons
On weekends, sidewalks can be clogged with twenty-somethings who haven't yet learned to hold their liquor. Additionally, the nearest metro stop is a bit of a hike. (Not great if you're feeling a bit wobbly).
Stay
Check into The LINE, a beyond swanky, uber-cool hotel housed in a converted church. This is the place to see and be seen when it comes to D.C.'s hipster set.