Family shows in London
Keep the whole clan captivated with one of these family-friendly London shows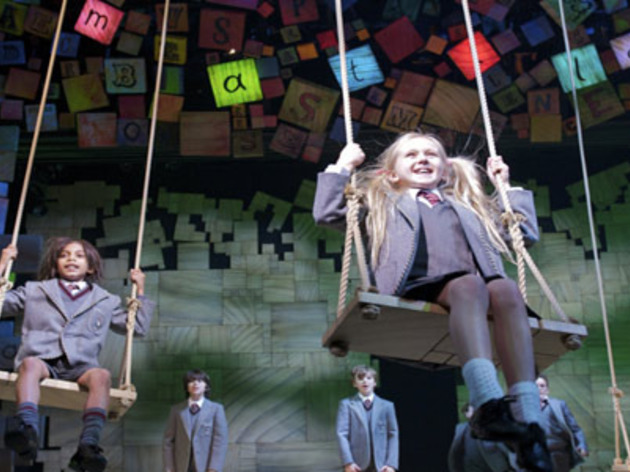 Just because you're planning your theatre trip with the little ones in mind doesn't mean you have to spend the evening trying not to nod off. You'll all be on the edge of your red velvet seats during these wonderful family-friendly London shows. Looking for something more age-specific? Try our
theatre for young children
or
kids theatre
pages instead.
Theatre for all the family
Jonathan Slinger replaces Alex Jennings as Willy Wonka from May 4 2015. A luminous roller-coaster ride of colour, spectacle and fantastical happenings, Sam Mendes's stage version of Roald Dahl's adored children's book is still as entertaining as ever, two years and a couple of casts down the line. And though a lot of that comes down to the show's garishly-hued stage tricks, it's also due to the main attraction.
Book now
Read more
The posters have been plastered around the London Underground for 12 years – long enough for this show to rack up 5,000 performances – but nothing prepares you for the sheer impact of 'The Lion King's opening sequence.
Book now
Read more
It was a big smash hit when Mike Kenney adapted E Nesbit's much-loved children's book 'The Railway Children' and Damian Cruden staged it actually on a platform at Waterloo in 2011. Now it returns, to a specially built 1,000 seater theatre built behind King's Cross station (Google has loaned the area to the show for the run). Railway tracks and platforms will be created specially for the production, which tells of a group of children who move from London to a cottage in the country with their mother after their father is mysteriously taken away. 'Downton Abbey's Jeremy Swift will play kindly railwayman Mr Perks.
Read more
Find more theatre for children in London