The best child-friendly restaurants in London
There'll be no more tears at mealtimes if you take the family to these child-friendly family restaurants in London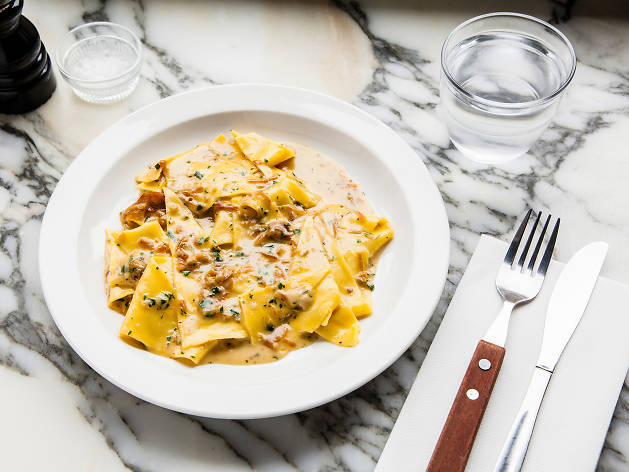 Your kid doesn't have to cramp your culinary style. From sushi joints, to pasta places, to restaurants spangled with Michelin stars, the London foodie scene is open to humans of all sizes. If you've ever been haunted by the nightmare of being stuck on the kids' table at a wedding, have no fear – this list takes children's food seriously. Strap your little one into a high chair, sink a cocktail and dig in.
Find more great child-friendly restaurants
Take the kids for an adventure in London's best parks and follow it with child-friendly eats to please the whole gang.
Sponsored listing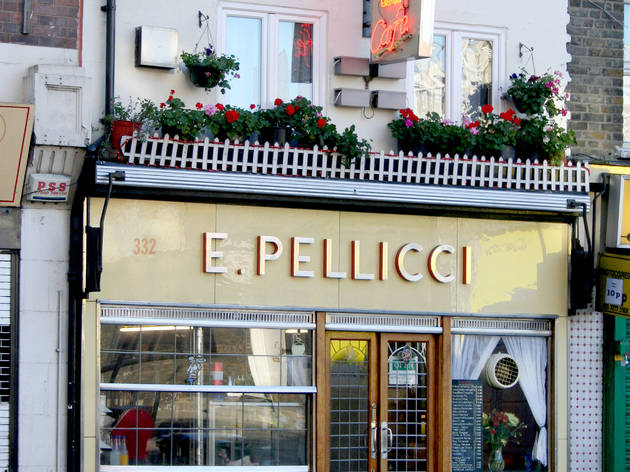 If ever proof were needed that all caffs are not equal, this Grade-II listed greasy spoon on Bethnal Green Road is it. The food may not be much more than reasonably above-average caff grub, but the atmosphere and decor are second to none. Opened in 1900, and still in the hands of the same family, Pellicci's is an east London landmark. It has an almost opulent feel, harking back to a time when caff culture was king. Chrome-lined Vitrolite panels line the outside, and the wood-panelled interior is filled with Formica tables and art deco touches. Food is still prepared with pride every day by Mama Maria – queen of the kitchen since 1961. The kids, Anna and Nevio Junior, serve it up with a wink, a smile and as much banter as you can handle. Fry-ups are first rate, and the fish and chips, daily grills and Italian specials aren't half bad either. Desserts, from bread pudding to Portuguese pasteis de nata, are worth a punt too. But it's the vibrant welcome, served with a healthy helping of mickey-taking, that makes the place so special. Check out more of London's best breakfasts and brunches
Venue says We will be closed for four weeks from July 29. Re-open Tuesday August 28.