Where to go for cocktails in Accra
TIme Out's guide to the best bars, clubs and hotel bars slinging cocktails in the Ghanaian capital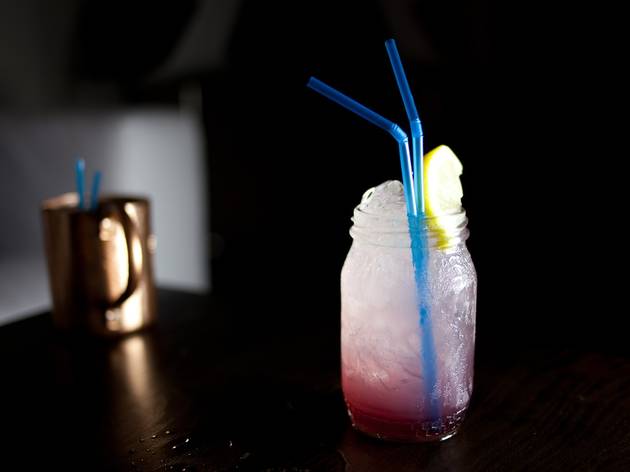 A great cocktail can (finally) be found in Accra at a new generation of bars spending serious time training the next great mixologist...
The cocktail resurgence in London and New York has truly arrived in Accra, smartly dressed, with a little black book of mixes and silver shaker. Before this year, we'd never seen barman taste a drink in a straw before serving it, let alone pander to requests for a smoky martini and serve a perfect example. We even commissioned our own cocktail from
the Lexington
. Next time ask for the 'Time Out Accra!
It is the Lexington, alongside
Firefly
and
Santoku
at the forefront of the cocktail revolution in Accra. And a bar that takes its time over an old fashioned and a bloody mary is one that also invests time on the menu, design and vibe. It's no surprise these, along with
Republik
(which has some brilliant cocktails mixed from palm wine - a local brew) are the most exciting in Accra right now. Combine that with a serious and flexible DJ, live music, good and friendly service and some moreish bars snacks (we recommend the sliders at The Lexington and the cassava chips at Republik), you have one seriously fun, and decadent, night out.
It's not all about the chi-chi cocktails. A cold Star or Club in a roadside bar like Lizzies can offer the best insight into nightlife in Accra. Other favourite drinking establishments include Bella Roma, Ryan's Irish Bar and Monsoon.
Categorising bars in Accra, however, is no easy task. Many of the establishments below also offer food, so the ones we've listed here are the best places in the city where you can order a beer or cocktail without feeling obliged to order a meal.
Accra's best cocktail bars...