Accra for kids
Where to keep children, teens and families entertained in the capital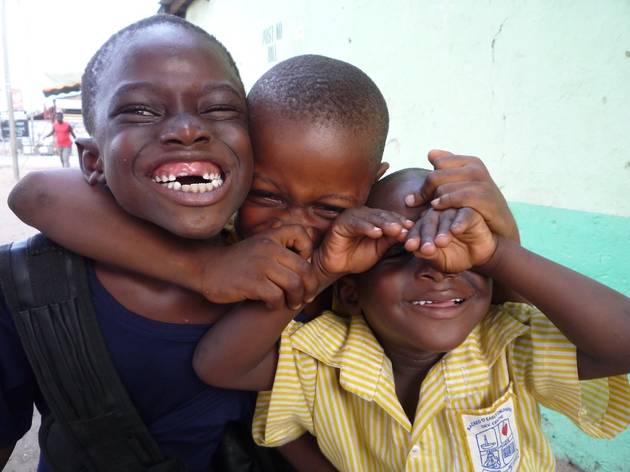 While they're not a dime a dozen, Accra has some great facilities for the little ones in your life - from kids' pools and restaurants to an excellent minigolf course. Provision for children in the capital is improving all the time, but it's worth planning ahead to avoid tantrums. If it's not too hot, there are some great outdoor venues for kids in Accra - if it is, air-conditioned play areas are a blessing. Spoil them rotten with Time Out's pick of things for kids to do in the capital.
The best places in Accra for kids
Ci Gusta, an international franchise bringing a wide array of gelato, frozen yogurt, waffles and many other desserts. This cafe, located conviniently in Airport, provides a perfect place to relax during rush our. Have a late meeting or catch up with friends over a scoop of incredible almond gellato or try their lava cake. Not one for sweet, their savory menu is pretty tasty too! If you're looking for somewhere to take the children, Ci Gusta hosts many afternoon events specifically for them. A must visit in Accra!
La Palm Royal Beach is one the best pool complexes in Ghana, an ideal way to spend a lazy Sunday. Plus there's La Palm Kids Theme Park, a pleasant and safe enclosed park right by the pool. All pool facilities are open to non-residents; be sure to make use of them!
This is an impressive new minigolf course that will attract fun-loving adults as much as children (there's a bar after all). The 18-hole golf course has the usual challenges and tricks.
In the courtyard of Accra Mall is a kids playing area with a bouncy castle and a lots of other rides.
This is a remarkable place for children under 12 who love to be spoiled rotten. The large safety-conscious play area is great to expend energy, but the part the little girls tend to love is inside the beauty parlour.
Let the kids loose in this air- conditioned play area where they can clamber over the climbing gym and leap into the ball pen; the techno- inclined among them will love the computers and Nintendo games console. Prices are based on an hourly rate.
Toys with an educational twist: keep children's minds active while having fun with a range of durable and interactive toys, from sewing and embroidery kits to dictionaries (OK – not so fun) and puzzles.