125 things to do in Accra and Ghana - fast food
With tips on everything from Accra's best restaurants and shops to museums and sightseeing – read our ultimate guide to things to do in Accra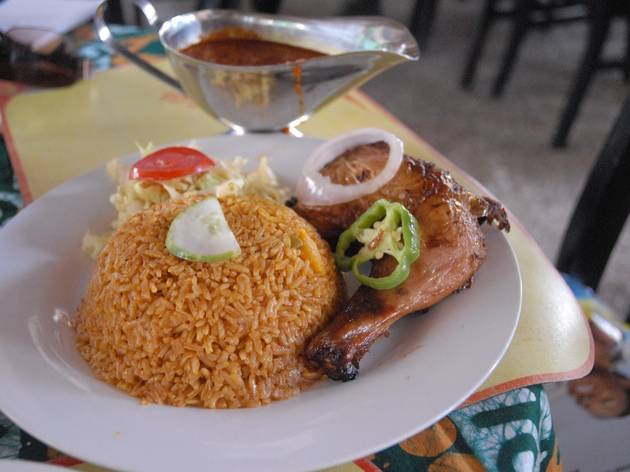 More of a street stall than a restaurant, Katawodieso is semi-legendary in Accra. It serves excellent traditional Ghanaian food, and the queues at lunchtime attest to its success. The restaurant has been at this location for a quarter of a century and is well known across the city.
Heavy Do chop bar is a well respected Ghanaian establishment best known for its hefty portions of fufu and palm nut soup. Situated just off of the hectic Kwame Nkrumah Circle, Heavy Do is an often-frenzied lunch spot well loved by Ghanaians and foreigners alike.
This legendary local restaurant, although a classic 'chop bar' in every respect, has some of the best banku and tilapia in town. A charcoal grill, cobbled together from recylced metal barrels, is where the action happens. Your choices are: fried fish with a side order.
More to explore