Accra area guides • Accra Central
Your guide to the best shops, restaurants, clubs, live music, art and culture, spas and bars in the central district of Ghana's capital city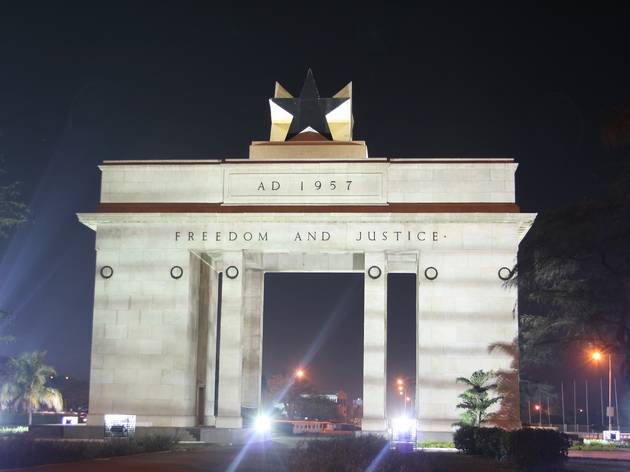 Along the traffic-choked High Street and 28th February Road, which run parallel to the Atlantic Coast, are many of the major banks, international offices of multinationals and the High Court. The road then opens out and whisks past the Kwame Nkrumah Memorial Park, the Centre for National Culture (Art's Centre) and into Independence Square and Independence Arch. Behind the square is a long expanse of beach, although it's not the best for bathing. The Centre for National Culture is a maze of hundreds of stalls selling crafts, textiles, instruments and antiques from all over Western Africa. And although strictly in the Osu neighbourhood, the beach-bound Osu Castle, also known as Christianborg Castle, is along the beach road and included in this section - it is still the seat of the government until it fully moves to Golden Jubilee House. Locals generally refer to Osu as Oxford Street, the vibrant area a couple of kilometres inland.

You'll also find the remarkable (for all sorts of reasons), Independence Square. With modernist and Soviet-influenced lines, the stands around Independence Square can seat 30,000 people. The vast area, built under Kwame Nkrumah, is designed for huge events and military marches, but it is usually empty except for a few soldiers sheltering from the sun. The only times the square comes alive are at commercial events such as concerts and fashion shows, which take place throughout the year. Even if there's not much happening it's worth wandering around just to marvel at the sheer audacity of it all.

The Independence Arch, at the centre of the busy roundabout, is also known as Black Star Square, thanks to the motif that dominates the arch. The sculpture is a nod to Ghana's acclaim as the 'Black Star of Africa': it was an inspiration to other African countries vying for independence and the Flame of African Liberation, lit by Nkrumah, still burns strongly nearby. Please note that there are (seemingly unwritten) laws about taking photographs and we strongly suggest that you don't take photographs of any part of the area.


_______________________________________________________________________
Shops in Accra Central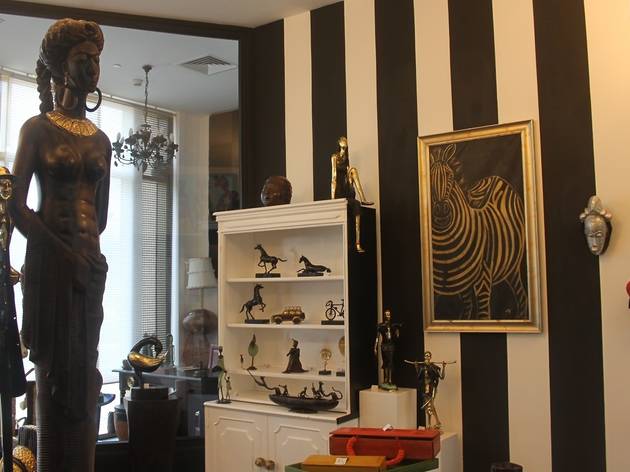 This luxury art boutique set up by Kukua Ampah has recently opened a branch at the new Mövenpick Ambassador Hotel. Many of the elegant and creative pieces here are bespoke and adapted by Kukua. Modern works of art incorporating the rich cultural influences of West Africa are created, customised and commissioned by Kukua's clients. A key range is the elegant metal flowing sculptures, partly polished, partly left to gather the natural colours of metal. Beautiful. This is the place for the classiest souvenir. Other location Labadi Beach Hotel. Open 8.30am-9pm Mon, Tue, Thur, Fri; 10am-8pm Wed; 8.30am-7pm Sat; noon-6pm Sun (0204 311 126).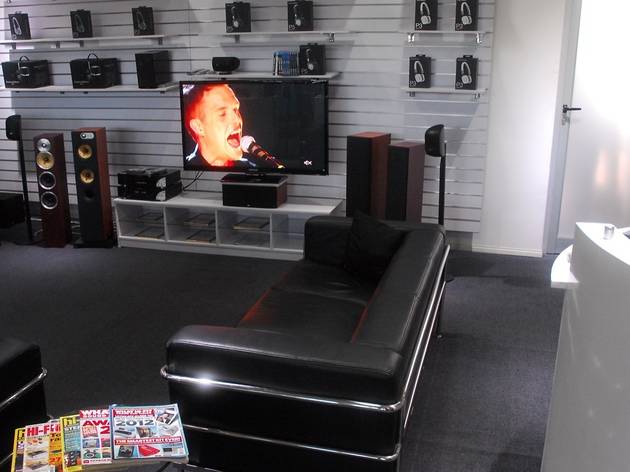 Need something to blow you away sonically? Stellar Sounds is the place. Stellar Sounds are purveyors of very fine audio gear that sounds as crisp as it was recorded, but the speakers, sound systems, TVs and headphones look incredible too. The shop sells equipment from Bowers & Wilkins and Marantz among others.
Another great addition to the Mövenpick's already pretty good retail option is Stellar Deluxe, a very high-end retail outlet from the South African company. The store on the upstairs gallery is an intimate venue for trying on a pair of the latest Jimmy Choo styles. Need a statement handbag from Gucci or Dolce and Gabbana? This is the place. And need to make a statement in the fabulous Mövenpick pool? They have swimwear covered too.
More shops in Accra
Restaurants in Accra Central
Backed by palm-studded grounds and a sweeping azure pool, Accra's newest luxury bolthole is certainly living up to its hype. Waiters on roller blades glide across the gleaming patio, supplying fresh snacks and icy drinks to holidaymakers stretched out on loungers around the pool. Inside, its Sankofa restaurant pleases with an array of international flavours, with the Mövenpick currently serving the best breakfast in Accra. And the cocktail lounge is a good choice for a sophisticated evening drink, with bartenders expertly whipping up any favoured tipple.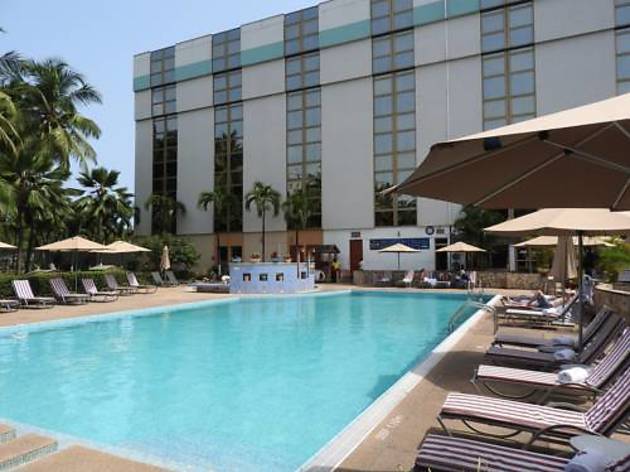 This four-star family-friendly hotel might lack some of the pizzazz of the beach resorts, but the Novotel's selection of restaurants and facilities provides ample entertainment for holidaymakers of all ages. The walls are covered in local art, as part of a project to encourage arts in Accra. Sunshades and loungers line the outdoor pool, while tennis courts and a fitness centre will keep exercise fiends happily active. The hotel has several mealtime options including an international menu and buffet at the Garden Brasserie and freshly baked pizzas at La Terrasse. Those making the most of their holiday lie-ins can pick up a late breakfast at Sangaw Bar. (There are also some historical flags from Ghana's colonial past to browse in the bar.) Novotel Accra's 190 air-conditioned rooms range from standard and superior rooms to larger suites with two bedrooms. Bars (2). Concierge. Business centre. Gym. Internet (free wireless, shared terminal). Parking. Pool (1 outdoor). Restaurants (2). TV.
More restaurants in Accra