Accra area guides • Labadi
Your guide to the best shops, restaurants, live music, art and culture by the coast of Ghana's capital city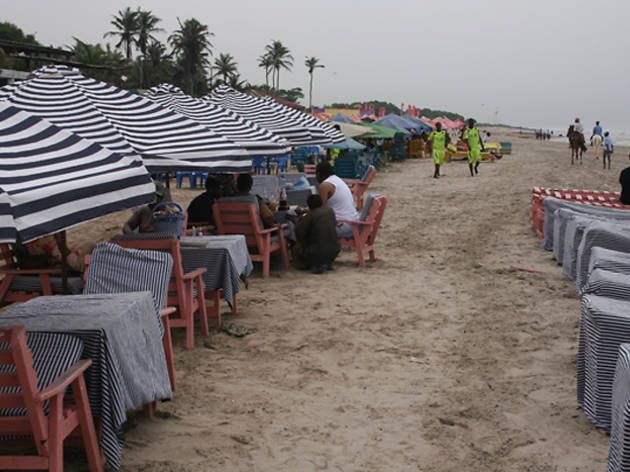 The city's most popular beach is further east in Labadi. At weekends the place is filled with families frolicking in the surf and youngsters playing football. If you go through the main entrance by Labadi Beach Hotel, it costs GH¢3 Mon-Fri and GH¢5 Sat, Sun between 5am-7pm. There are bars, restaurants and some shops down there. Expect loud music and flying footballs. It's not the cleanest beach, so try not to swallow too much water. It's also home to the excellent resorts of Labadi Beach Hotel and La Palm Royal Beach, both with good pools to enjoy.
Reggae DJs play on Wednesday night near an open bar that is stocked with local and imported beers. There are occasional live bands, as well as acrobats and other entertainment. The groups come from around Accra as well as from neighbouring countries. The standard is very high and you'll likely catch something that gets you moving. It draws a mix of international students, reggae lovers, rastafarians and the less pious 'rental dreads' looking to hook up with a foreigner or at least sell some Rasta-styled wares. A worthwhile trip if you are in town.
Also nearby is the Artists Alliance Gallery, a three-storey gallery home to a large array of Ghanaian artists and sculptors such as Augustine Gokah, Betty Acquah, Nii T Mills, Ebenezer Borlabie, Kofi Setorji and Gabriel Eklou. Ablade Glover, one of Ghana's most respected artists, conceived the Artists Alliance Gallery in the 1960s. He saw the need for a showcase for fine arts in Ghana to act as a driving force to gain recognition around the world.
Restaurants in Labadi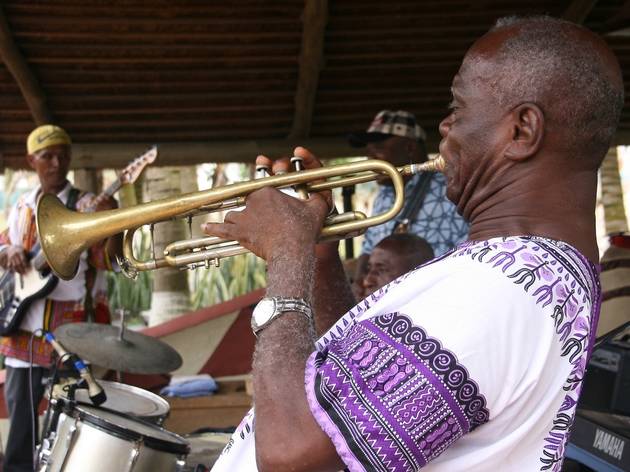 This attractive thatched restaurant and beachside tables at the back of La Palm Royal Hotel's expansive grounds make a delightful place to sample some of Ghana's most distinctive flavours. Try the simple but much-loved red red (bean stew) and delve into a bowl of chicken and peanut soup or fish with palava sauce. There is often highlife music at weekends.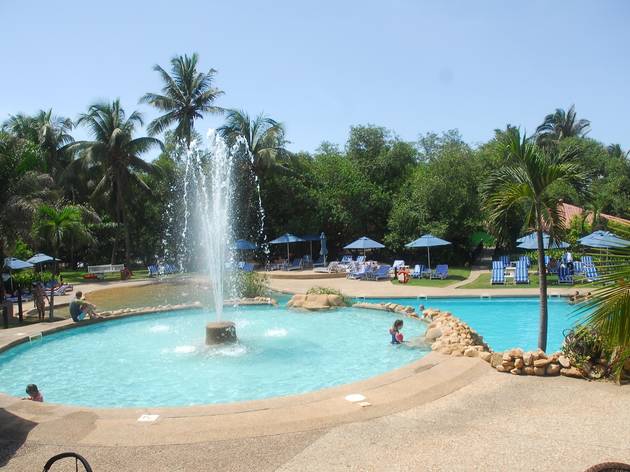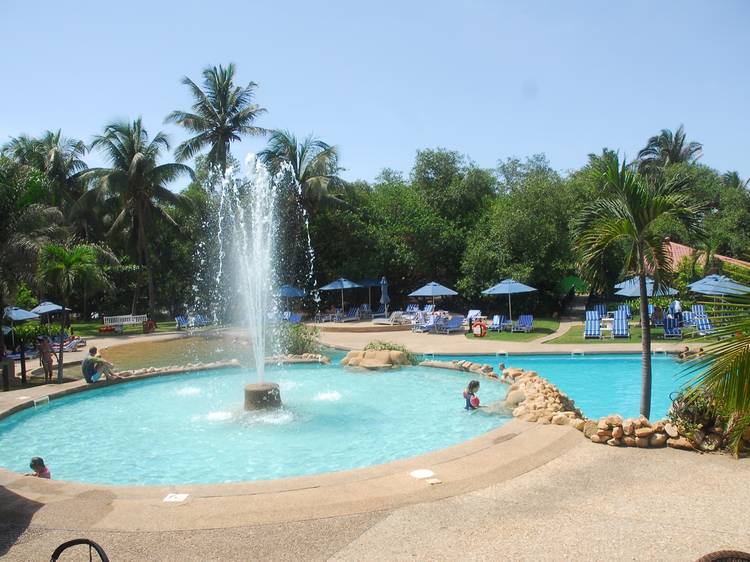 Labadi Beach is a well-maintained high-end resort that retains its colonial cool – the lobby is all ceiling fans, dark leather sofas and gold-coloured standing lamps. While tropical gardens, a turquoise pool and spotless rooms do come at a cost, this is has long been the top spot for quality accommodation in Accra, but competition is becoming fierce – especially given the eye-watering rack rates of these rooms (keep an eye on promotions). Labadi's pristine rooms and luxury suites, all renovated, each come with a private balcony, and the outdoor area features a sizeable swimming pool, with a smaller children's pool and fountain. Sporty types will be more than satisfied with the gym, floodlit tennis courts, volleyball court and table tennis equipment; sauna and massage services are also available. The resort has two bars and a restaurant to choose from.