Chale Wote 2016 is here
Shine up your sunglasses, dusk off your camera lens, and get into your craziest festival threads… Chale Wote 2016 begins this week! By Tash Morgan-Etty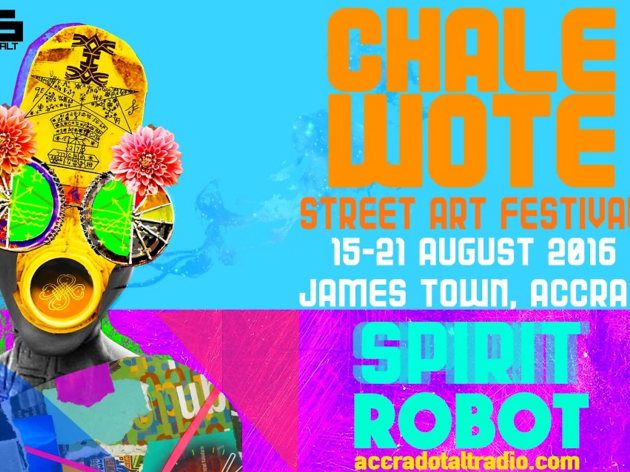 The Chale Wote street art festival has grown, both in capacity and reputation, to become one of Accra's most exciting and popular annual events. 2016 sees the festival's sixth edition running from Monday August 15 to Sunday August 21. It will feature international artists from ten countries, and more than two hundred Ghana-based artists.
The theme for this year is 'Spirit Robot', which the festival organisers, Accra[dot]Alt, see as "the energetic ability of festival participants to create a new encounter with reality that is entirely of our choosing and construction. Each participant in Chale Wote is building their own version of understanding about how life in Ghana and the world should be. Through the construction of these myriad projects, we build bridges of understanding and possibility between us, connecting our visions of reality with one another for affirmation, encouragement, support, questions, and the challenge to dig deeper."
So, don't skip a beat… Get down to James Town, Accra, this week to find your finger on the pulse of this city as an assembly point for Africa's artists. Enjoy their visions of reality, while collaborating with them in building possibilities for understanding during Chale Wote 2016, and beyond.
For a festival map, and further information please visit: http://accradotaltradio.com/category/chale-wote-street-art-festival-2/chale-wote-2016/
#ChaleWote2016 #SPIRITROBOT