What's on in Accra • April
Upcoming shows, events and festivals in Accra for your diary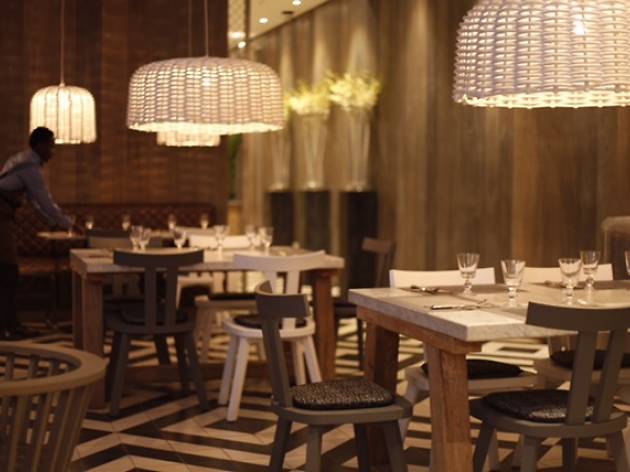 Hear some of the leading names in the music industry from marketing to policy and technology. The aim of the conference is to develop a space to discuss, act, share and understand that space called the 'music industry' and how to create equal opportunities for women in this sector.  Free
Read more
Find locally grown produce here at this eco-friendly food initiative.  Not just fruit and veg sold, you'll find games, handmade items, a book swap, ideas swap, even spoken word.  Like-minded people come here to discuss and share ideas on a more sustainable way of producing and buying food. Well worth a visit.  
Read more
In its fourth year, the Live in Accra Jazz festival sees international artists visit Accra to play live at the Alliance Francaise. A delight for music fans based in the city, the festival brings big names, including trumpeter, Marcus Wyatt of South Africa and the Victor Dey Quartet, as well as new comers such as Brussels-born Esinam, a solo multi-instrumentalist (Wed 26 April). There will be talks and concerts over the two weeks. Most events are free and well worth checking out. 
Read more
The fourth instalment of the Artist Concert sees the successful young singer song-writer, ELi, perform live.  ELi's take on Afro-fusion has led him to work with big labels and has produced music for companies such as Coca-Cola.  Music lovers will not want to miss this chance to see one of Accra's best indie artists sing in close proximity.  10 GHc
Read more
Chill out and enjoy the sounds of some house music at the Neem Grill every Friday night. DJs on the decks and freebies throughout the night. A relaxed evening with friends for a Friday night.   
Read more
Every Thursday from 8pm, Burger & Relish presents The Acoustic Sessions live on the terrace. 
Read more
There's always something going on at Coco Lounge every weekend.  This weekend there is:  THURSDAY: Don Julio Night FRIDAY: Hot Coco Night with DJs on the decks from 9pm SATURDAY: Prosecco Night 
Read more
See events calendar