Safari at Zaina Lodge
Elephants, deer, baboons... all seen from the infinity pool at Zaina Lodge in Mole National Park. Our local editor Frances Quarcoopome spent three days on the search of wildlife and enjoying a fair bit of luxury too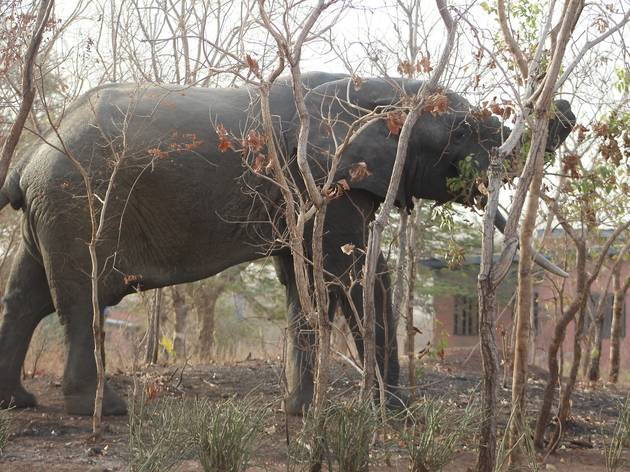 1/9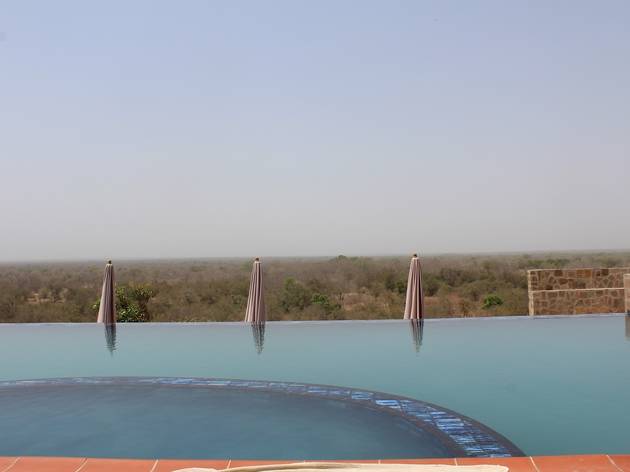 2/9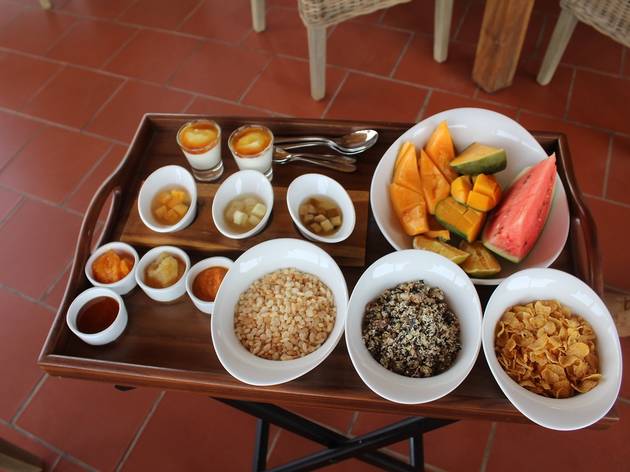 3/9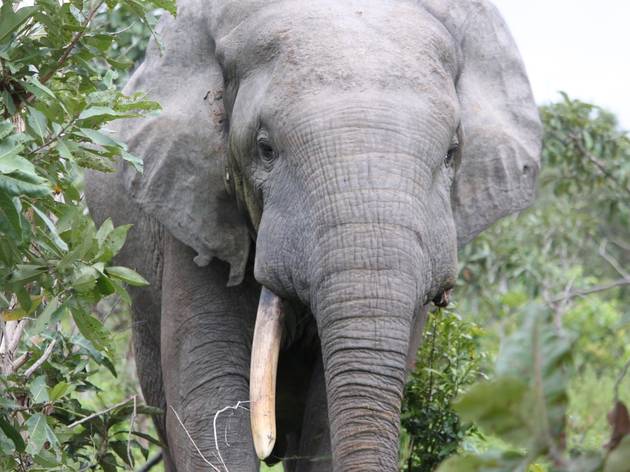 4/9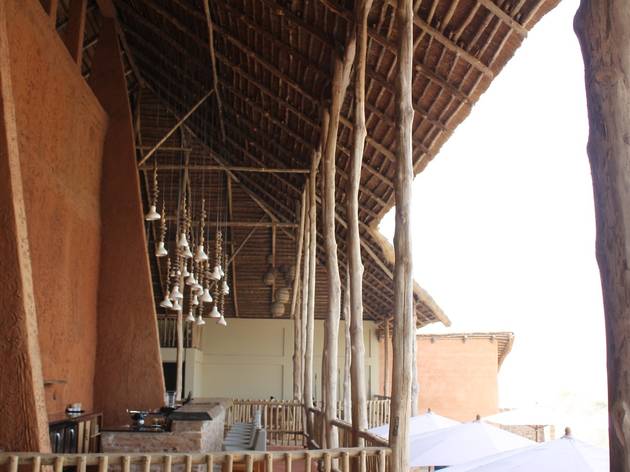 5/9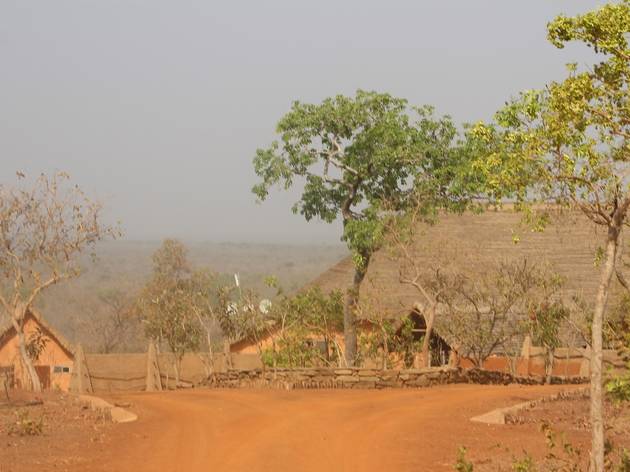 6/9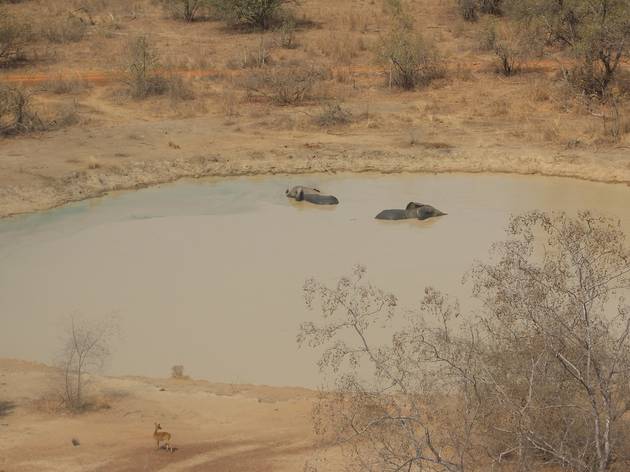 7/9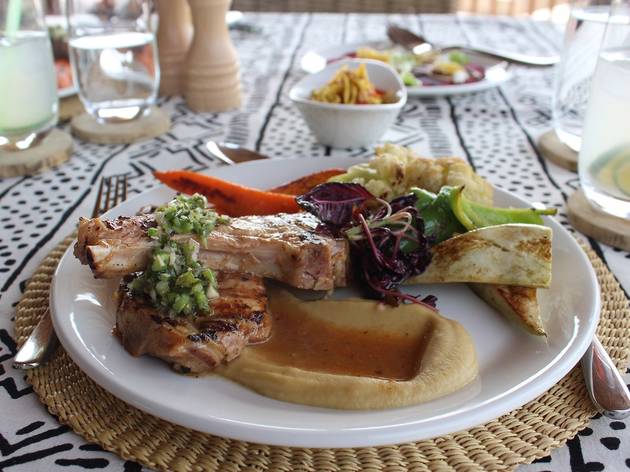 8/9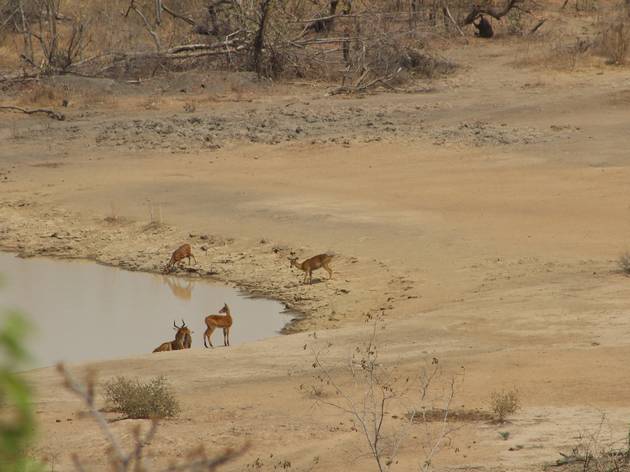 9/9
As we walked onto the terrace over looking Mole National Park, elephants played in the water holes directly in front of the hotel. The air was warm and dry, the trees brown with harmattan dust. The salt and lime drink on arrival helped to quench our thirst. We'd arrived at Zaina Lodge.
The brochure describes Zaina Lodge as 'West Africa's first luxury safari lodge'. And true to the blurb, the lodge elegantly blends a safari sensibility with modern amenities, but all with ecological business practices. From the very beginning you think this looks and sounds like a trip worth making, but is it too good to be true?
Arriving on the morning flight from Accra, a member of the Zaina Lodge introduced himself as Mr. Boat (short for Boateng). He was our driver and later we found out, our safari guide. We were led to the safari truck and welcomed with ice-cold hand towels and reverse osmosis water, created at Zaina Lodge, to refresh us and prepare us for our two-and-half-hour journey along smooth roads. As the truck pulled up to the hotel entrance, the Zaina team met us with smiles and waves and offered a 'light breakfast' of fresh home made juices, muesli, stewed fruit and a choice of eggs, bacon or sausages.
Once breakfast was over we were shown to one of the 12 double chalets available. This was an experience in itself. Walking onto the private veranda, a view of the watering hole ensured none of the animal action would be missed. This beautiful room seemed half tent, half chalet. And there was great attention to detail: even the mini bar was a lovely wood and metal treasure chest.
After getting acquainted with our room, it was time for lunch. Once the chef asked if there's anything we don't eat, he gets to work with local ingredients to surprise you. Over the three days, we ate delights including parsley and fig mash potato, roast chicken, deep-fried eggplant and tomato salsa, pork chops with grilled vegetables and beetroot carpaccio. For desserts we enjoyed date mousse, chocolate brownies and a 'watermelon surprise' cocktail.
Finally it was time for the real reason of the trip: to go on safari. And it was thrilling. The key to a good safari is making sure you engage your guides. Asking them questions about everything really opened them up and the stories they had were astonishing. Our guides, Mr Boat and Mr Jacob, were very knowledgeable of course, but also told the tales with panache. It was an entertaining four-hour safari, and although we didn't see the elephants this time, we did see kobs, waterbuck, roan antelope, baboons, patas monkeys and guinea fowl. We were luckier on our second safari early the next morning. As we drove around, they heard the call of an elephant and we were off. Quickly we found one of the largest elephants casually grazing on the trees.
Getting back to the hotel at 9am, we were ready for our breakfast and an afternoon of lazing by the infinity pool and watching the elephants who had now come to the waterholes by the lodge. After lunch we took a tour of the local community and the famous Larabanga mosque.
Sunday was our last day, and we were looking forward to spending another morning by the pool. At breakfast, however, the Director of Operations Arvind, informed us our flights had been cancelled. The harmattan rains had worsened overnight, but the team at Zaina quickly took charge and offered to drive us to Kumasi to catch our flight from there. It was an example the efficiency and excellent customer service they provided thoughout our stay. From our arrival to our send off, the staff at Zaina ensured we had everything we needed. If you are thinking about a trip to Zaina lodge, stop thinking, book it. It's wonderful.