The best day trips from Amsterdam
From the historical Zaanse Schans to the colourful flowers at Keukenhof, here are the best day trips from Amsterdam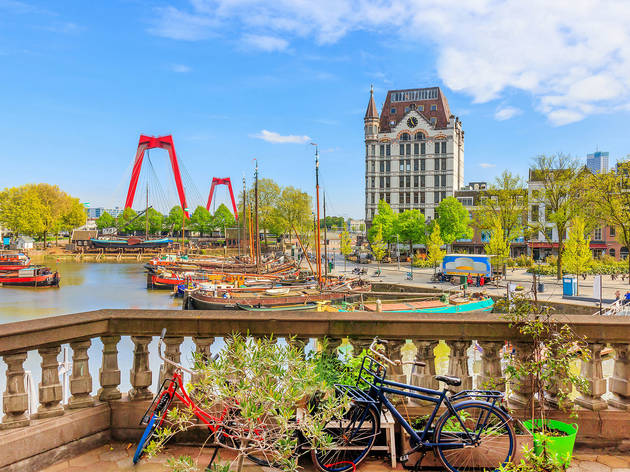 Amsterdam benefits from being a relatively compact, well-organized city with lots of delicious restaurant and things-to-do options: the perfect destination for a three-day trip. But if you have more time on your hands, already visited all the best museums and attractions in town, or are just experiencing a burning desire to explore beyond the city confines, there are plenty of great day trips to embark on, from the riot of colourful flowers at Keukenhof in the south west to the quaint, historical splendor of Zaanse Schans just a short trip north.
To the south, within easy reach by train, lies the pretty, mediaeval University town of Utrecht and the industrial and cultural powerhouse that is Rotterdam, a vibrant and exciting destination in its own right. For a more laid back escape, head all the way north to the province of Friesland to visit Vlieland, a picturesque island and nature reserve where cars are banned and you can wander along beaches, windswept dunes and marshland.
Best day trips from Amsterdam
Explore the city like a local
Locally known as de Wallen, the Red Light District is the oldest part of the city and still features dozens of historic sites reflecting and commemorating its long history.
WithLocals Universal Widget