Heads up! We're working hard to be accurate – but these are unusual times, so please always check before heading out.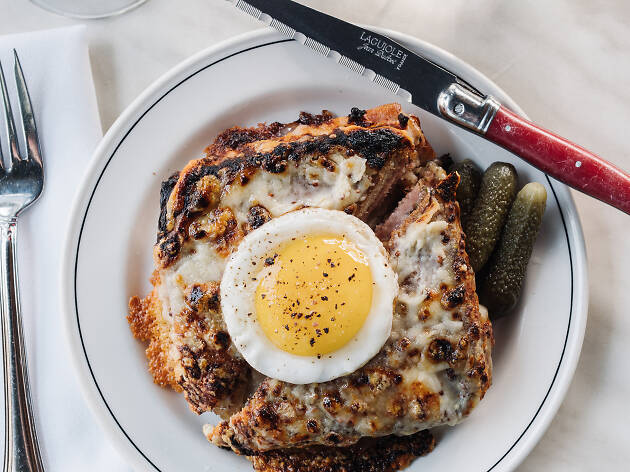 Eat the best brunch in Atlanta at these 14 spots
From home fries to biscuits with gravy, you'll eat the best brunch in Atlanta when snagging a table at these local spots
Local spots serving the best brunch in Atlanta are sun-filled sanctuaries where the devout show up in droves for delicious eats and plenty of boozy options that include Southern staples like biscuits with gravy, grits and home fries.
After all, the hangover you'll have to deal with after a night spent drinking at one of the city's rooftop bars and experiencing the best of the local nightlife scene will only be cured by a whole lot of greasy food.
Although many chefs have been taking creative approaches when working in their kitchens, lovers of more classic dishes shan't worry: Atlanta restaurants have never cooked up the traditional as deliciously as they recently have been.
Ready to eat?
RECOMMENDED: Full guide to the best restaurants in Atlanta
Best brunch in Atlanta
Photograph: Courtesy Yelp/Dan M.
It's easy to dismiss Canoe, on the Chattahoochee River in Vinings, as a celebration-mill, but don't. The food is decadent and the service is top notch. Make a reservation and try to grab a seat by the window so you can fully enjoy the restaurant's lodge-like atmosphere. The classic "sweet or savory?" choice is especially tough here, so pair up with a friend who is looking to indulge in both options. That way, you'll be able to devour the brioche French toast with roasted local strawberries and vanilla mascarpone and the smoked salmon Benedict.
Photograph: Courtesy St. Cecilia
Buckhead's St. Cecilia is not where you go to get rowdy with your pals and a few bloodies. This brunch is a far more civilized affair. The vibe is upscale yet inviting with soaring windows that let you gawk at Buckhead traffic while munching your way through an Italian brunch. The pastas and egg dishes are all stellar, but the real draws here are the antipasti and the dolci bar loaded with salads, meats, cheeses and sweets to circle back to after your meal.
Photograph: Courtesy Yelp/An L.
Venkman's in Old Fourth Ward checks off a lot of boxes: Parking? Check. Reservations? Check. Killer brunch cocktails? Check. What pushes the venue over the edge, towards excellence, is the live music program. On Saturdays and Sundays, they have a bottomless mimosa brunch accompanied by a band. Saturday's band varies but, on Sundays, it's usually a jazz trio. While jamming, munch on the ricotta doughnuts and Indiana State Fair breakfast, a fried pork loin sandwich stacked with a cheddar omelette, smoked honey mayo and green chili jam.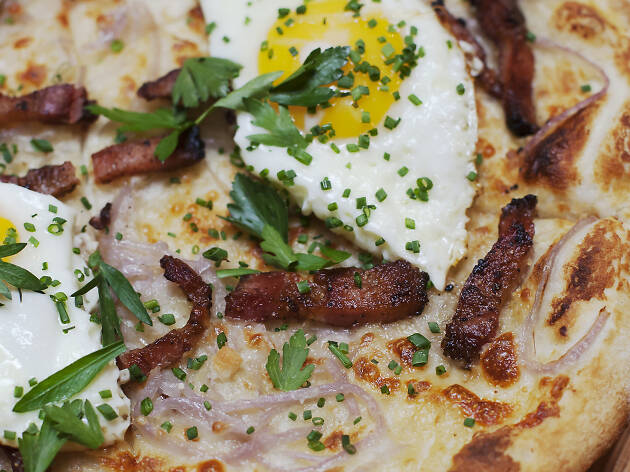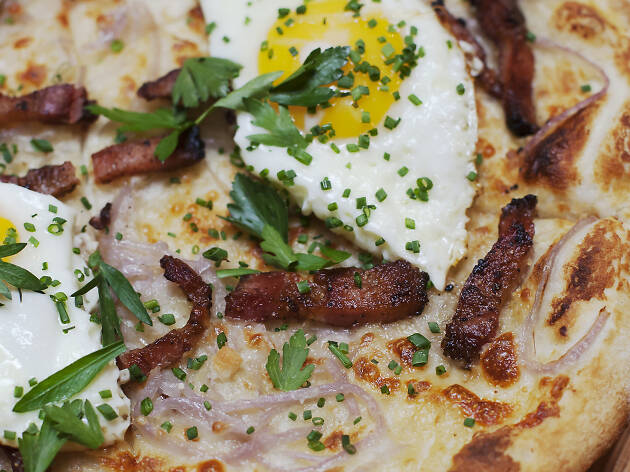 Photograph: Emily Schultz
Ford Fry's Decatur restaurant is one of the best kept brunch secrets. They take reservations, but you likely won't need them as it stays pretty laid back in the morning time. The space shines during the day with plenty of natural light and warm, neutral hues. Start with an espresso fizz (espresso, tonic and an orange slice), and indulge in the melt-in-your-mouth ricotta fritters with jam and the breakfast pizza prepared in the wood-fired oven.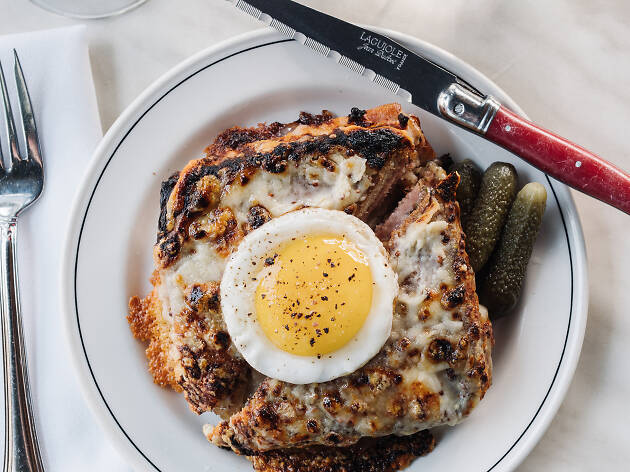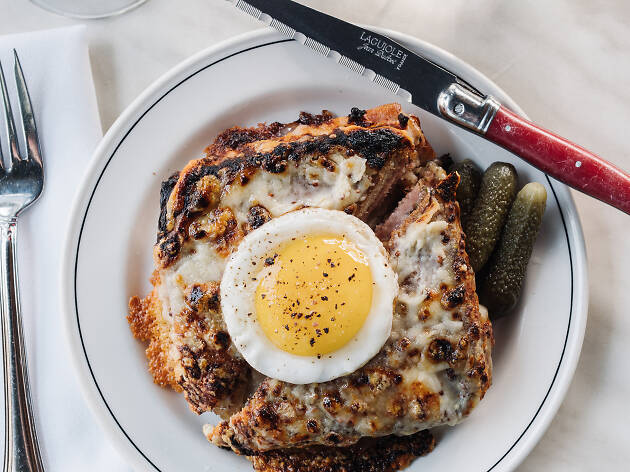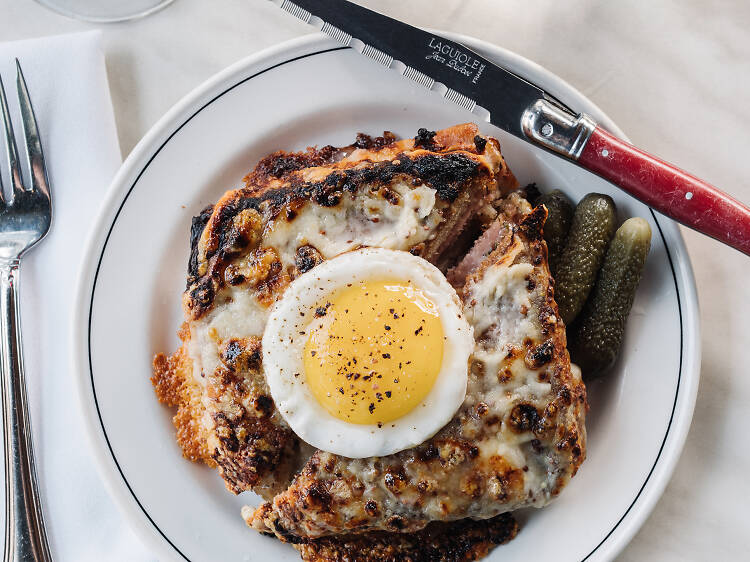 Photograph: Courtesy Bread & Butterfly
A morning at Bread & Butterfly will fill you with joie de vivre. The Inman Park eatery shines at brunch, especially if you can grab a seat on its Instagrammable glass-enclosed patio. Start with a classic cocktail like the French 75 (gin, lemon, sugar, sparkling wine) or a sidecar (cognac, Cointreau, lemon, sugar). If you're feeling eggs, try them soft-scrambled with smoked trout and crème fraîche. Otherwise, the burger Americain with gruyère and caramelized onions is more than satisfying.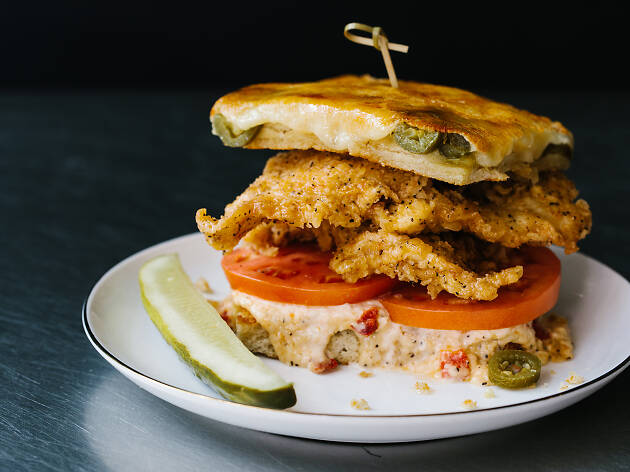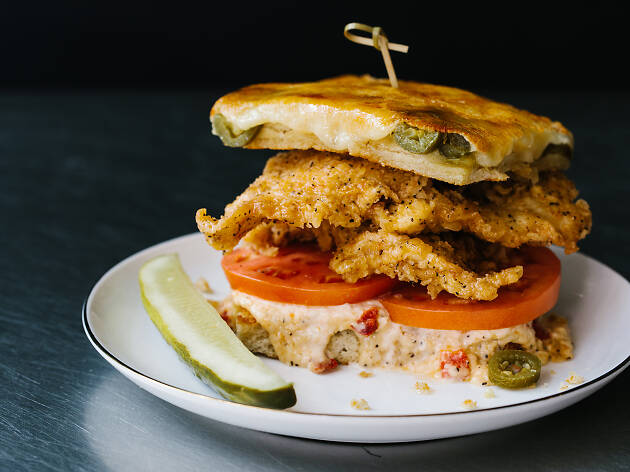 Photograph: Kathryn McCrary Photography
Highland Bakery has several locations throughout Atlanta but none compare to the original spot in Old Fourth Ward. Parking is terrible and there will certainly be a wait, but this is a brunch that's worth the trouble. The menu is comprehensive and offers something that will satisfy any sort of craving. Vegetarian? Get the tofu scramble. Need sugar? Order the sweet potato pancakes. Want a benny? They have six varieties. Don't leave without grabbing a few goodies from the pastry case.
Photograph: Courtesy Yelp/Local Three
If buffets make you dig in your heels, hear us out. Only the quirky team behind Local Three could take something mundane like the buffet and put a fun twist on it (and actually still serve delicious food). To enjoy their brunch buffet, walk through the kitchen where everything is lined up and constantly refreshed. They nail the breakfast and lunch options with treats like cheddar biscuits, dark chocolate French toast and BBQ macaroni and cheese—you read that right: BBQ macaroni and cheese.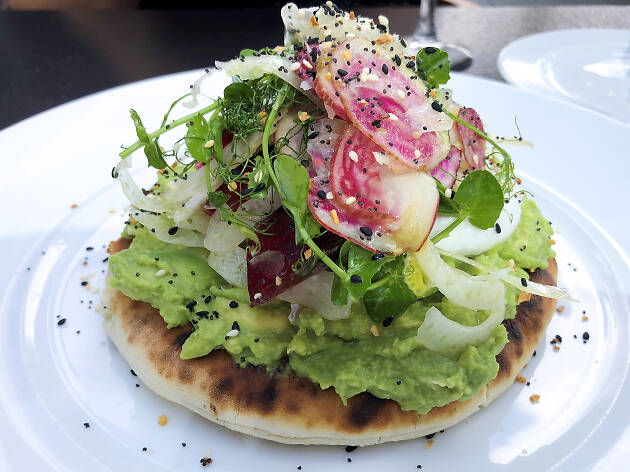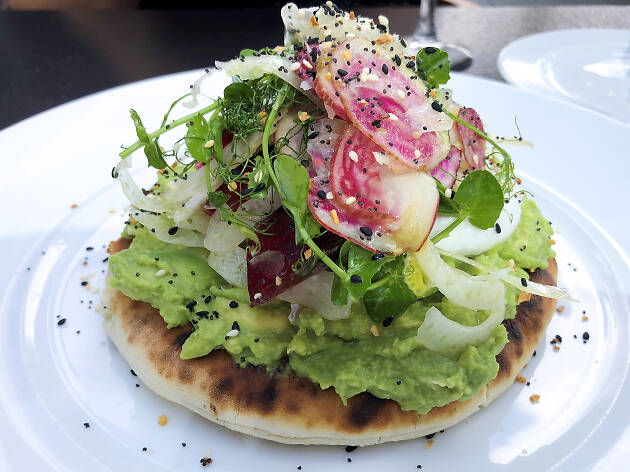 Photograph: Abby Watkins
The gorgeously designed restaurant is a bit of a scene at night, but for brunch it pleasantly buzzes. Forget the avocado toast; here, it's all about the avocado pita. The grilled pita is fluffy and warm, making it the perfect bed for cold smashed avocado, shaved veggies and a poached egg. If you want something heavier, try the wild mushroom polenta with poached egg and bone marrow.
Photograph: David Crawford
There's more to Atlanta's culinary scene than traditional Southern food. But, sometimes, that's exactly what you need on a Sunday morning. Kevin Gillespie's Decatur restaurant is cozy and feels like home (probably because it's set in a historic house). Give in to indulgence and order the half pound cinnamon roll with buttermilk glaze, then try the "Closed on Sunday" chicken sandwich with pickles and spicy mayo inspired by an Atlanta-based fast food chain.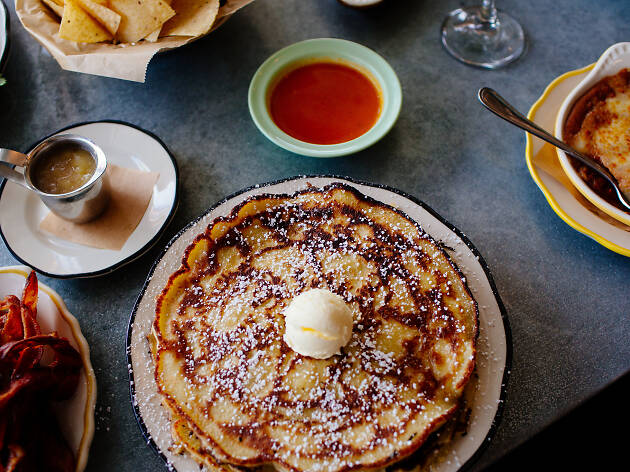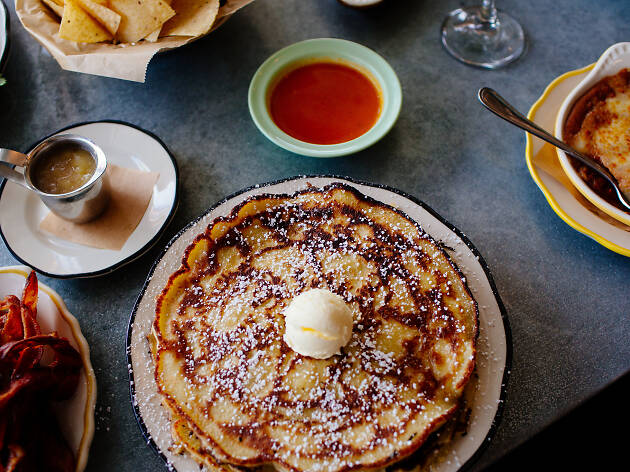 Photograph: Mary Caroline Russell
At Krog Street Market and a stone's throw from the BeltLine, Superica's the spot to go to if you love Mexican food. They don't take reservations, so expect to wait (especially during patio season), but it's worth it for a reasonably priced brunch in the Inman Park neighborhood. While the Mexican dishes like chilaquiles and huevos rancheros are the stars of the show, don't skimp on the hotcakes that are almost bigger than the plate they're served on.
Photograph: Courtesy Yelp/Kristen M.
If the name Sun In My Belly doesn't bring a smile to your face, then we can't help you. What we can tell you, though, is that the Kirkwood joint set in a historic building is beyond charming and reigns supreme when it comes to creative dishes. Parking is limited to a small lot and the street, so it's a bit of a challenge finding a spot, but hang in there and you'll be rewarded. The challah French toast honeyed ricotta and seasonal fruit are not to be missed.
Photograph: Courtesy Two Urban Licks
Open since 2004, Two Urban Licks is still making warehouse-chic look good. It's right on the BeltLine, making for excellent people watching. Plus, you can sweat off your meal after your dining experience. It's busy and loud, but a great spot to go to with a group of friends—especially if you're feeling boozy. The mimosa pitcher or bloody Maria with tequila and chile-stuffed olives will set the right weekend tone. Don't skip over the salmon chips: potato chips loaded with smoked salmon, cream cheese and capers.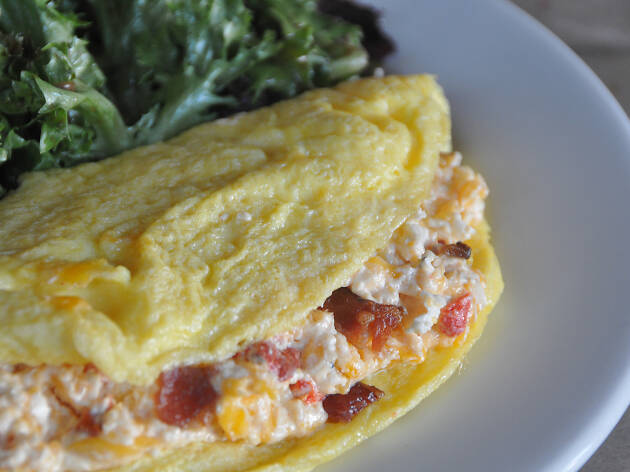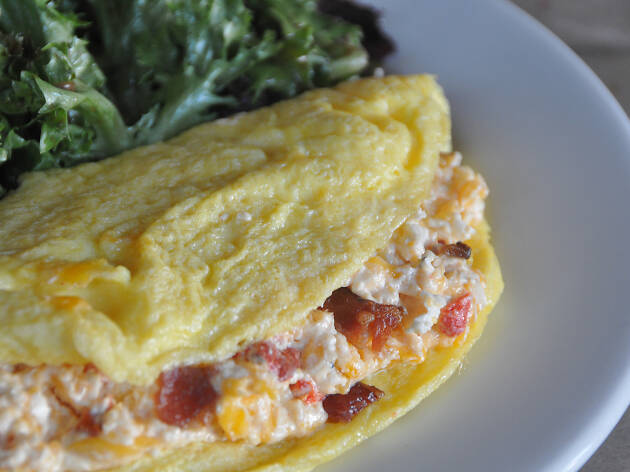 Photograph: Ben Johnson
First of all, you must accept that there's always an insane wait at Westside's West Egg. The good news is that you can buy a delicious pastry and a cup of coffee from the to-go counter, to be devoured while you wait. Assuming you're not a vegetarian, once seated, you'll want to order the short rib hash with poached eggs, mushrooms, caramelized onions and skillet potatoes. They do have booze, but the latte specials are worth an order, too.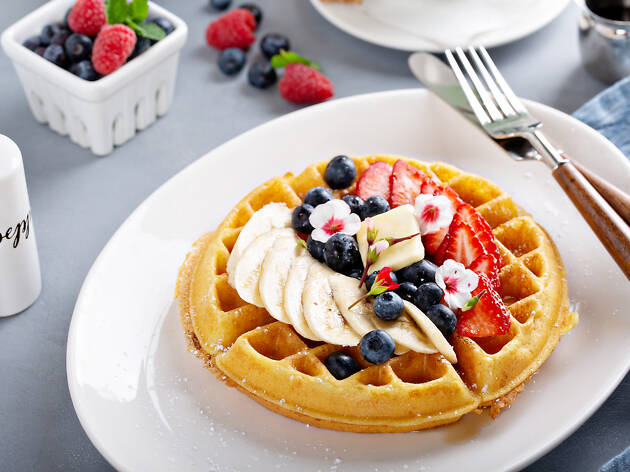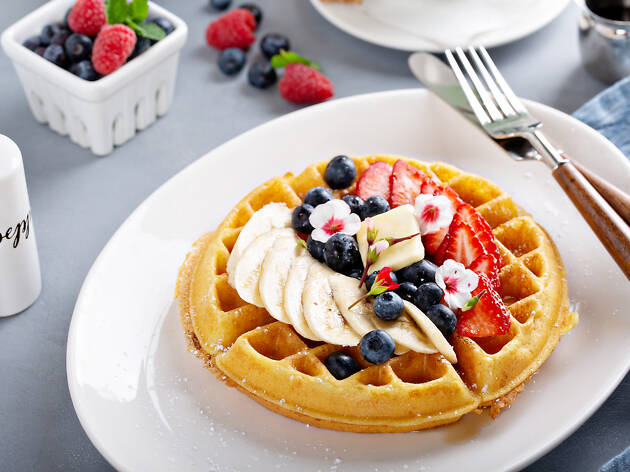 Photograph: Courtesy Murphy's
Murphy's in Virginia-Highland has a pretty straightforward brunch menu that locals have been flocking to for nearly 40 years. If the wait is a struggle (no reservations are taken), grab a cookie from the jar near the front of the restaurant—each one is just a $1! Once seated, reward yourself with one of the classics, like the shrimp and cheddar grits with tomato pepper jam, andouille and a sunny-side-up egg.
Hungry for more?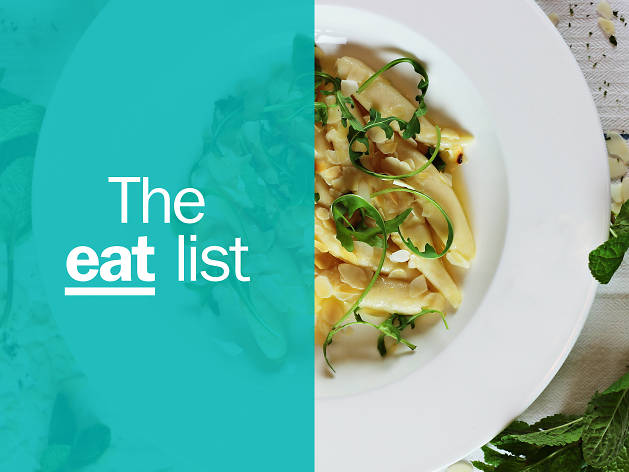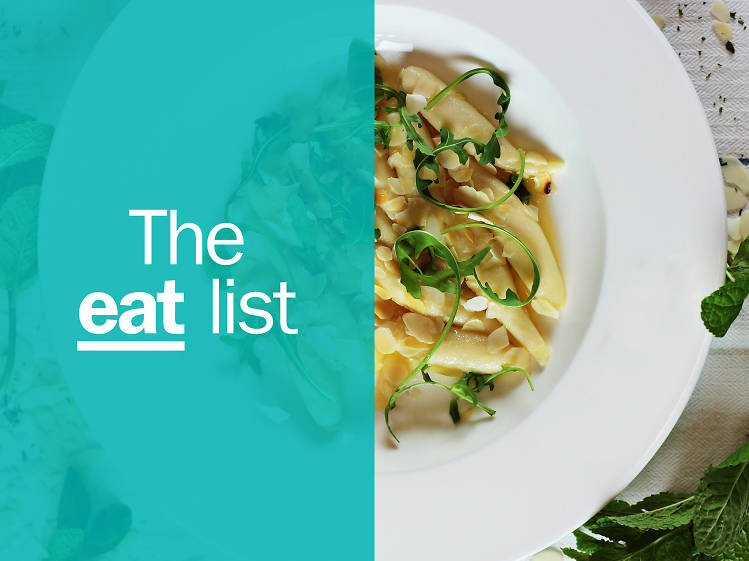 In beautifully designed eateries, suburban strip malls and tiny shacks by the side of the road, some of America's best chefs are making delicious meals for discerning diners right here in town.