Mario Maurer doesn't look any different from when we first saw him about 13 years ago in the 2007 blockbuster film Love of Siam. This was the superstar's first movie. Prior to this first acting gig, Mario was only active in modeling, a scene that he entered at the age of 16.
The famed personality may not have changed much physically over the years, but his CV would show how much he's grown as an actor. From playing popular heartthrob Shone in Crazy Little Thing Called Love (2010) to taking on the role of a young man awakening to the pleasures of intimacy in the erotic film series Jan Dara (2012 and 2013) to portraying a soldier literally living with the ghost of his wife (played by Davika Hoorne) in Pee Mak (the 2013 horror-comedy that's pegged as the highest-grossing Thai film of all time), Mario has constantly proven that he's more than just a baby-faced pretty boy that can make fans swoon with a smile; that he's actually equipped with the skills and versatility one needs to last this long in the limelight.
This month—on Valentine's Day, to be precise—Mario once again lights up the silver screen and proves his chops in Low Season, a romantic comedy about heartbroken individuals who accidentally meet each other at a peaceful homestay up north.
We sit down with the veteran performer to talk about his new film, his off-cam interests, and how he's found his true calling in this crazy, often fickle, world of showbusiness.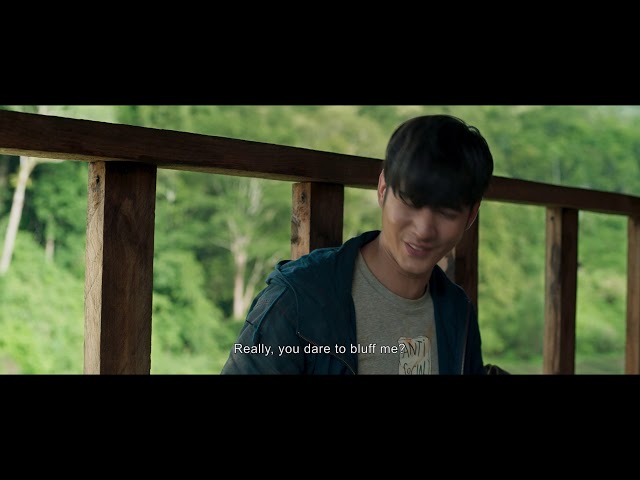 "Trips are more fun with friends. It's like creating your group's story that can be retold over and over."
In Low Season, the character you play goes off to the mountains to recuperate from a breakup. Why do you think the mountains are so popular with the broken-hearted?
It's peaceful. During the filming of Low Season, I discovered how amazing these mountainous landscapes could be. Their serenity keeps us within ourselves, allows us to contemplate. And being with other heartbroken people [according to Low Season's plot], we get to share and learn from others how to cope. Sharing stories of heartbreak over a campfire can be entertaining and pleasurable in a way.
Outside of work, how do you prefer to travel? Would you rather travel solo or with a group?
I don't travel alone. Trips are more fun with friends. It's like you're creating your group's story that can be retold over and over. The fun is not in the destination; it's in the journey. How you cope with cars breaking down, exploding tires, for example— you get to learn from these events happening along the way. When I was young, I almost fell off the cliff on a motorbike because I rode too fast and wasn't careful. I've learned to be calmer and more careful when steering a vehicle ever since.
You were already around when the movie industry made the transition from film to the digital format. How different are these two formats?
A reel of negative film can shoot for only five minutes so it took more time. They had to make sure everything was okay to film before they started shooting because the films were expensive. I have to admit that [when I started] I didn't realize how tiring it was to get a scene done. I also learned later that actors shouldn't mind the tools and materials. They should just leave everything behind and believe and concentrate in whom they're playing.
Who instilled this thought in you?
ML Noi [Bhandevanop Devakula]. He taught me how acting can deliver good things to the audience. It's an honored career like any other job.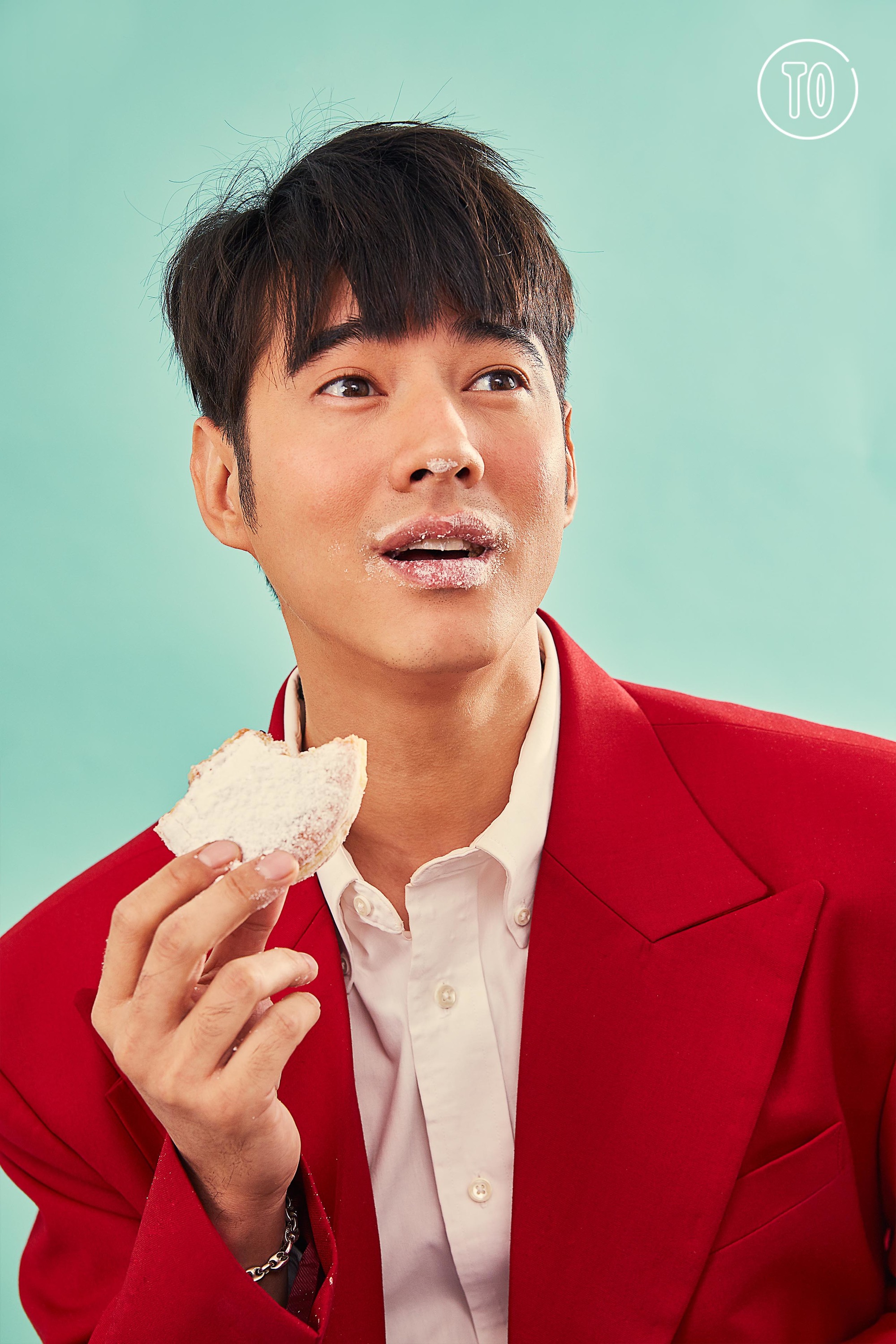 "The acting profession is blessed with this magic; the magic that reaches people's hearts and souls."
How are you different now from when you were just starting out?
Um…there's a focus. I probably call it a goal. I don't act perfunctorily like I did when I was younger. Now, it's more like I try to do my best in every role I'm given. I put in more effort to honor my career. The more I do this, the more I fall in love with it.
How would you define being a good actor?
According to ML Noi, acting is a duty. You've got to do your best so those watching you will feel you, and go out and do good deeds. [It's an actor's duty] to make people laugh, to make people cry, to make people recall the delightful moments in life. The acting profession is blessed with this magic; the magic that reaches people's hearts and souls.
What would you say is your most memorable role?
Jan Dara. I got to reflect on so many facets of the same character over his life span—the young heir, the grown-up man, the elderly tyrant, which I like most. At this phase in his life, the character was wrathful and had all these dark qualities. That role changed the way people perceived me as an actor.
You play slightly similar characters in your projects. Have you ever gotten bored?
I never have. Though they may look similar at first glance, every role I play varies in detail. Thong Ek [from the movie Thong Ek: The Herbal Master], for example, went from being a rich heir to becoming a doctor, so I needed to learn how a doctor thinks, how a doctor deals with white lies when revealing bad news, or how a doctor should treat patients like family members. Considering strangers as family is the soul of a doctor.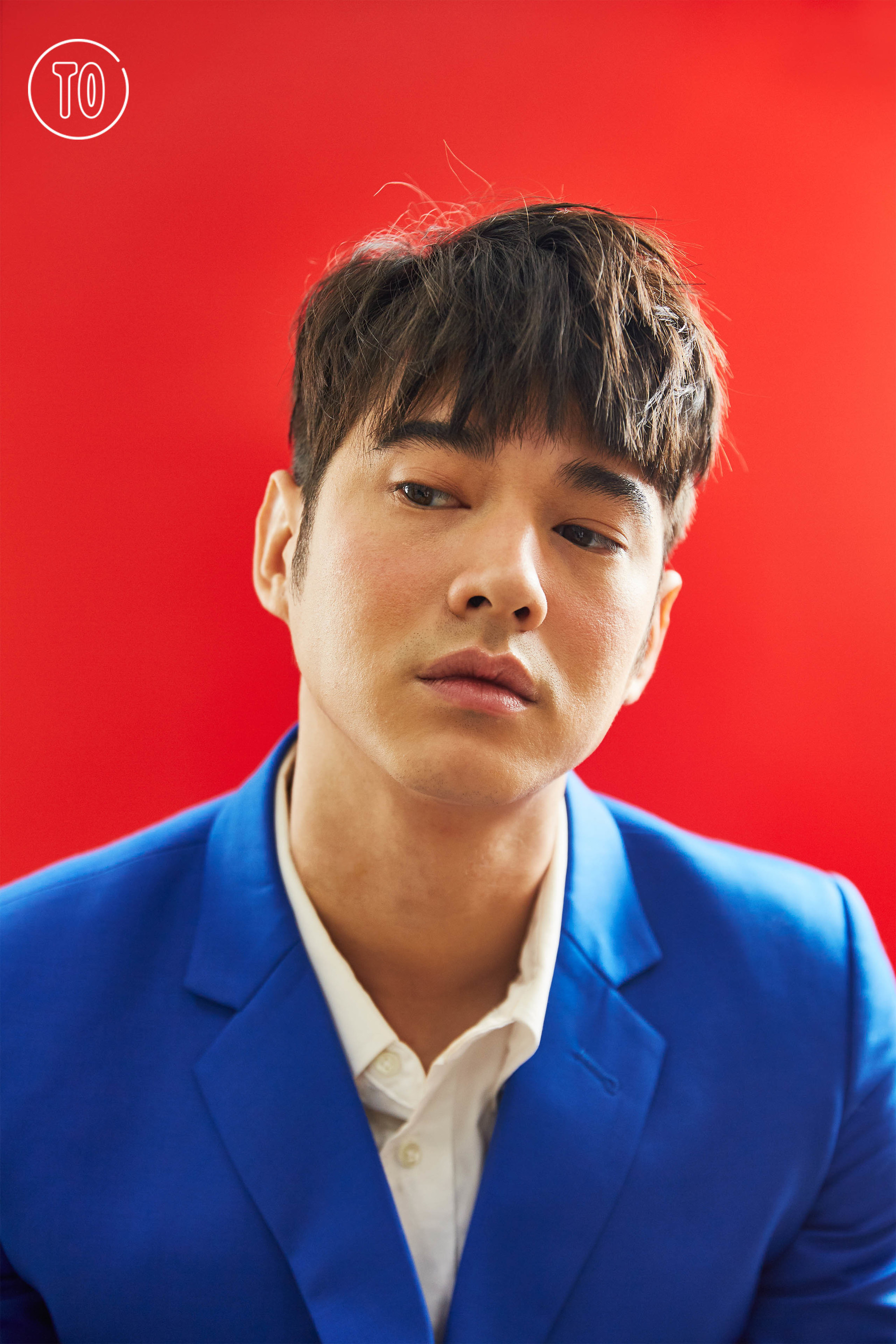 I wasn't born into a rich family, but it was a warm and loving one.
What else are you working on now?
I'm developing a deodorant product with my family, which you should be seeing in the market before the end of the year. I don't have any skills in business, but I do really want to create a good product for people to use. There are many who launch a business without having a great product and that's not okay. I really have a passion for it. I really want to make a product that's effective.
You are very close to your family. What do they mean to you?
Family is everything. My family made me who I am today. When I feel tired, I think of them. When I'm happy, I think of them. I talk to them everyday.
How have they influenced your personality?
Mom was an inspiring working woman—smart and hardworking. My brother loves me and was always protective of me when I was young and being bullied. I wasn't born into a rich family, but it was a warm and loving one. I wish for my own family to be like this.
What is it like always having your love life in the public eye?
I think it's all about how you deal with it. I think positively. It's not bad to get good attention. It's cool that they want to know more about my life. I, too, sometimes like to know about other people's lives [laughs]. It's natural. If we keep worrying how much people are interfering with our privacy, all we would feel is pain. Don't worry about it too much and you will be fine. Try to relax so even if people are watching you, you'll be okay.
How has always being in the spotlight changed you?
It's the way I talk, maybe, that's changed over the years. I wasn't this talkative before. I've learned to speak more, to the point that people have started asking me to shut up [laughs]…I talk a lot on certain topics that I like, and with people I like talking to.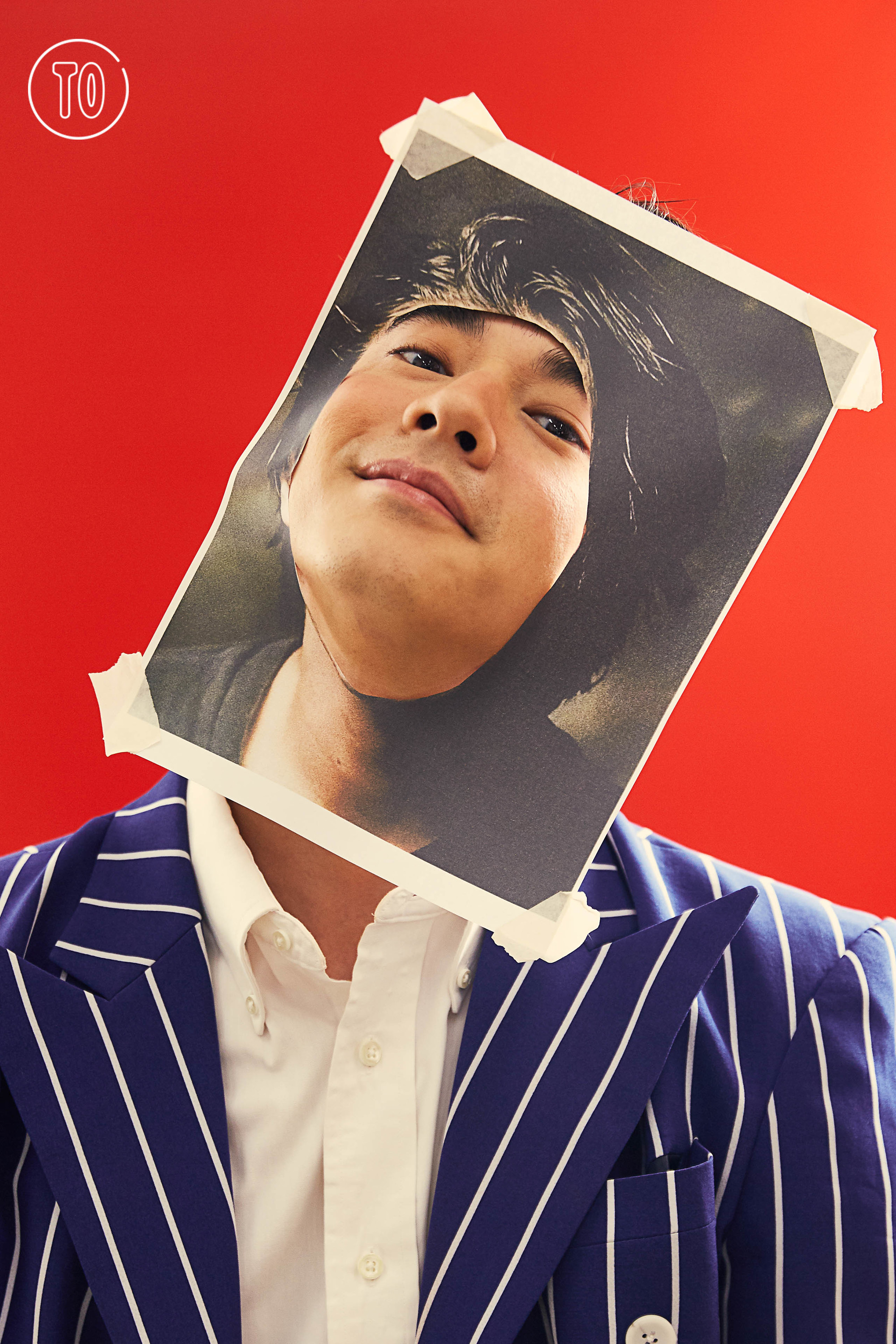 If you keep relying on your emotions, there's no way things will get sorted out.
Which topics can you talk about all day?
Cars and motorcycles. I collect vintage cars. I have five Volkswagen Beetles.
Why vintage cars?
They remind me of my father. And I find them charming and appealing based on their engines. My cars are all manual. You can't just start the engine; you gotta warm up the engine, wait until the gasoline kicks in—and you can't turn on the air-conditioner—and then your car can go.
What do you like most about collecting vintage cars?
There are many types of vintage car collectors, including those who only enjoy seeing cars after they're refurbished but don't really drive them. I, however, am not one of those collectors. When I have time, I drive them. Cars become alive when you drive them. They'll die if you neglect them. Cars are like humans. If we don't walk, our muscles get stiff. You need to walk to warm your body up. It's the same with old cars.
What have you learned from collecting vintage cars?
If your car is broken, you can't just go to the repair shop and demand things to be fixed now. When you fix vintage stuff, you need to wait, you have to follow certain rules and instructions. It's like dealing with people—you can't be hot-headed, you can't be impatient when a problem occurs. If you keep relying on your emotions, there's no way things will get sorted out. Use your soul and converse with understanding so you can get through something.
Perhaps you just like the wait…
I do. For example, I owned a car for three years before I was able to get behind the steering wheel. It took time for the service staff to repair it.
"Once you've found your footing in the character you're reading, you'll make it shine."
Would you say that you "waited" for your shining moment as an actor?
I wouldn't say I waited. I had dreams and I tried my best to achieve them. I found out what I needed to achieve those dreams. In relation to cars—the Beetles, for example—I worked really hard to be able to afford them, and the time in between was all about preparing myself to be able to take good care of them.
So you like setting goals.
Yes, kind of.
What are your goals as an actor?
To be able to get challenging roles that aren't similar to who I am as a person, roles that I've never tried, roles that are different from your usual teenage characters.
How about going global? The Oscars?
It would be nice. But I'm happy with my life now, working here in Thailand. Awards are nice things, but if I go to work aiming for awards, I would be putting too much pressure on myself. And I would have this feeling of fear or disappointment.
Do you still go to castings?
I do and I still get nervous every time I enter a casting room. But once I start performing, I calm down and get things right. Like an athlete or a stage artist—they are usually nervous at the first moment, but once they're in the situation, they embrace the vibe and focus on what they have to do. An actor feels the same. Once you've found your footing in the character you're reading, you'll make it shine.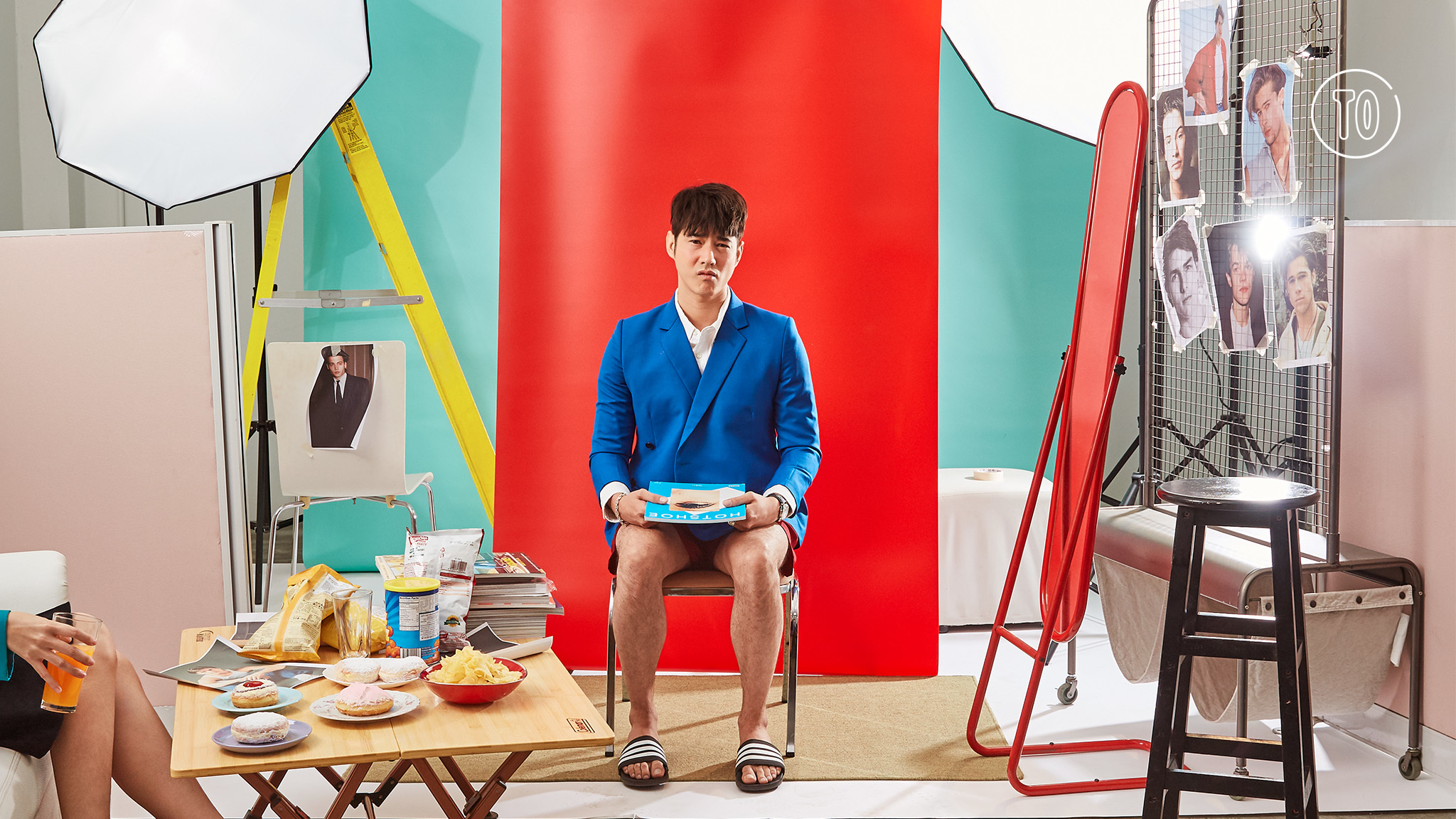 "My dad once said, "Work first, learn later. You can learn anytime." And he was right, you know."
Tell us more about your work for UNICEF.
I think it's a good initiative that focuses on children around the world. I feel grateful that I can help them and be a voice for the organization. Also, I love kids. I'm always happy with kids, no matter how wild they get [laughs].
What do you tell kids who want to be successful like you?
Find your passion. Find what you really like. I have always worked hard, but I eventually found what I like in life. I know where I am going. So I wish for children out there to find what they really like and, you know, that passion may lead to a future career.
Have you ever regretted that your life wasn't normal growing up?
That's my life. I have a Master's, but I don't feel like I had much of a college life because I went to study when I was a little older. I didn't get to hang with people my age. But I don't regret anything. I had a job that was interesting and, sometimes, it was more interesting than being in school. I think of it this way: people study to get a job and, at that time, I had a job and more work experience than people my age. I learned how to work with seniors and work as a team, and I value that. Those were precious moments and experiences. My dad once said, "Work first, learn later. You can learn anytime." And he was right, you know. You can go to school anytime. My mom went to university with me and received her Master's the same time I did. You'll never be too old for school if you want to learn.
As an actor, you have to give up your privacy and free time. Is it worth it?
I have little free time for myself, yes. I can't always do whatever I wish. But I'm happy with what I have.
What would you tell 16-year-old Mario Maurer now?
I would thank him for getting out of bed to work early in the morning, to go to casting, to do things other people didn't get to do. Those beginnings brought me everything I have today.
How do you see Mario Maurer in his 60s?
A talkative old man, I suppose [laughs]. I would still be the bragging type. My mind would remain the same. I really love the idea of being young at heart. I like these cool elders. I've met some of these people, talked to them, and I hope that I, one day, could be like them—growing old without aging.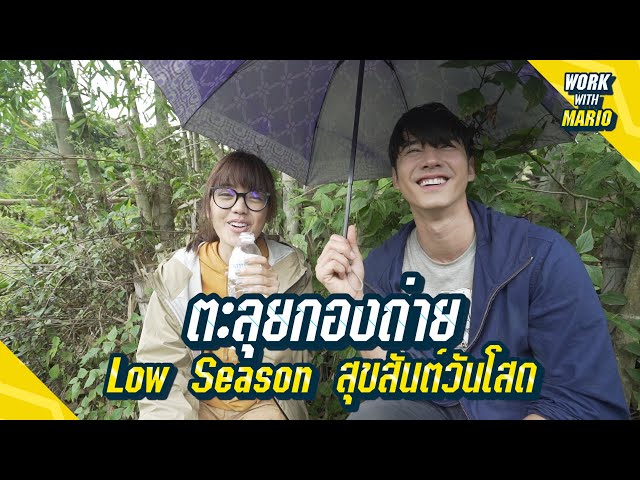 Low Season opens in theaters on 13 February
__________________
Clothes: PILA
Photographer:

Sereechai Puttes
Photography assistant:

Tanisorn Vongsoontorn
Art direction:

Narin Machaiya, Famai Pongsakornsathien