Time Out Bangkok magazine
Check out what's in this issue of Time Out Bangkok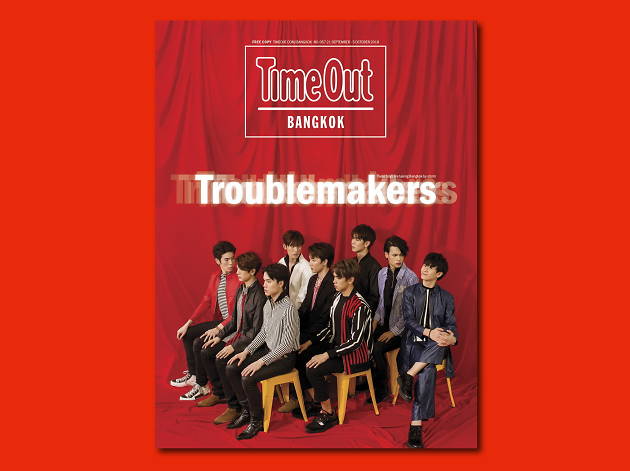 By

Time Out Bangkok staff
|
The boys of 9x9, what was probably Thailand's biggest, most exciting entertainment
project in years, are out to prove that they're more than just pretty faces. This month witnesses the launch of 9x9's kickoff project, a TV drama called In Family We Trust. A suspense drama revolves around a complicated Thai-Chinese family.
Also in this issue: get to know health and wellness trends Bangkokians are (or should be) crazy about, new restaurants in town and best biographical documentaries set to open in Bangkok such as Alexander McQueen and Ryuichi Sakamoto
Where to pick up our latest issue
Time Out Bangkok is distributed bi-weekly at more than 50 locations around Bangkok—the city's best restaurants, coolest cafés, world-class shopping centers, five-star hotels, and hip hostels. Click to find a location near you.