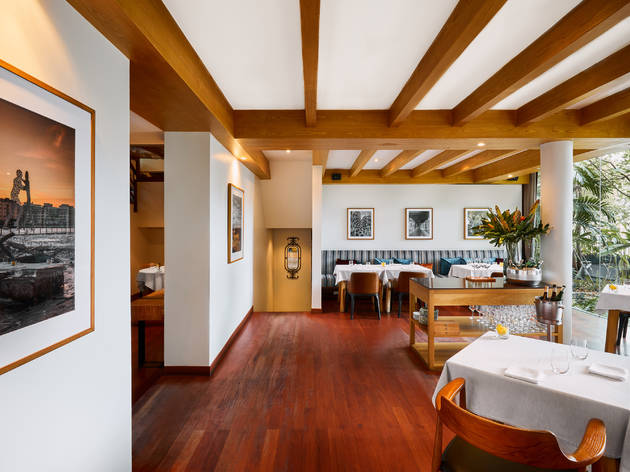 Asia's 50 Best Restaurants 2020 revealed—7 restaurants in Bangkok made the cut
Posted: Tuesday March 24 2020, 4:31pm
The results are in. Seven of Bangkok's fine-dining ventures make 2020's cut of Asia's 50 Best Restaurants.
The award ceremony of Asia's 50 Best Restaurants, the region's affiliate to The World's 50 Best Restaurants sponsored by San Pellegrino and Acqua Pana—the high-end sparkling and still water—was announced virtually on Facebook live on Asia's 50 Best Restaurants Facebook page. The event had been scheduled to occur in Saga Prefecture in Japan but was cancelled due to novel coronavirus pandemic.
Sühring, the progressive German restaurant run by the Sühring brothers, claimed the 6th spot, while Le Du, innovative Thai restaurant by celebrity chef Thitid "Ton" Tassanakajohn, sees a dramatic climb, awarded the 8th spot in the list. Gaa, a creative Indian restaurant by chef Garima Arora who won Best Female Chef award last year, is now placed at No. 15.
Sorn, the restaurant that elevates Southern Thai cuisine is placed No.16, while fine-dining Thai haunts Paste and Bo.lan claimed No. 38 and No. 39 respectively. Progressive Thai eatery 80/20 by chef Napol Jantraget and Saki Hoshino is the new entry in this year's list and is placed at No. 47.
Odette, the fine-dining French restaurant in Singapore, claims the winning title for the second year in the row.
All restaurants in Bangkok are currently closed due to the covid-19 pandemic. Le Du, Bo.lan and 80/20 are offering food delivery service.
You can see the complete list here.
The top ten list of Asia's 50 Best Restaurants 2020
1. Odette, Singapore
2. The Chairman, Hong Kong
3. Den, Tokyo
4. Belon, Hong Kong
5. Burnt Ends, Singapore
6. Sühring, Bangkok
7. Florilège, Tokyo
8. Le Du, Bangkok
9. Narisawa, Tokyo
10. La Cime, Osaka
Share the story