What's there to be excited about over a new mall, you may ask. Well, quite a lot. According to The Mall Group's chairman Supaluck Ampush, "[Emsphere] will change the landscape of Sukhumvit" when it opens its doors in December 2023 on the corner of Soi Sukhumvit 22.
Emsphere will be the latest addition to The Mall Group's cluster of malls in Sukhumvit dubbed The Em District, which currently includes popular retail haunts Emporium and the Emquartier.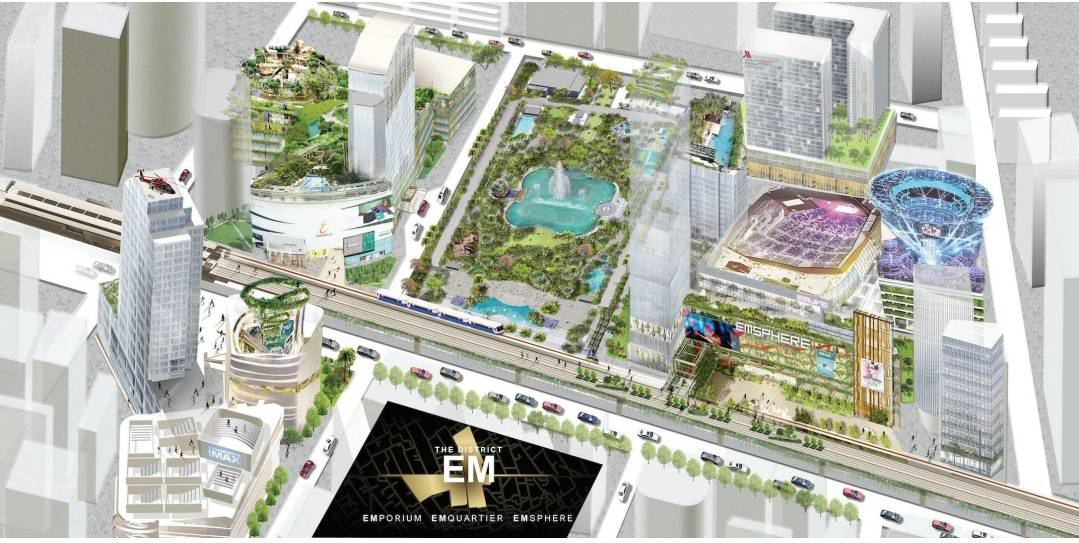 Unlike its sister malls, which highlight mostly luxury brands, Emsphere will be The Mall Group's more fun-loving player. The shopping venue will focus more on high-street fashion labels, accessible lifestyle brands, and a lengthy list of casual restaurants. It will be home to Thailand's first downtown IKEA, a massive space that will occupy 15,000 square meters and is pegged to be the world's biggest city-center IKEA. (Bonus: The store's restaurant will overlook park views). Crowning Emsphere will be a concert and show hall operated by AEG.
Here is the first set of rendered images that show how District EM in Phrom Phong will look when it opens in December 2023. Brace yourself for the traffic!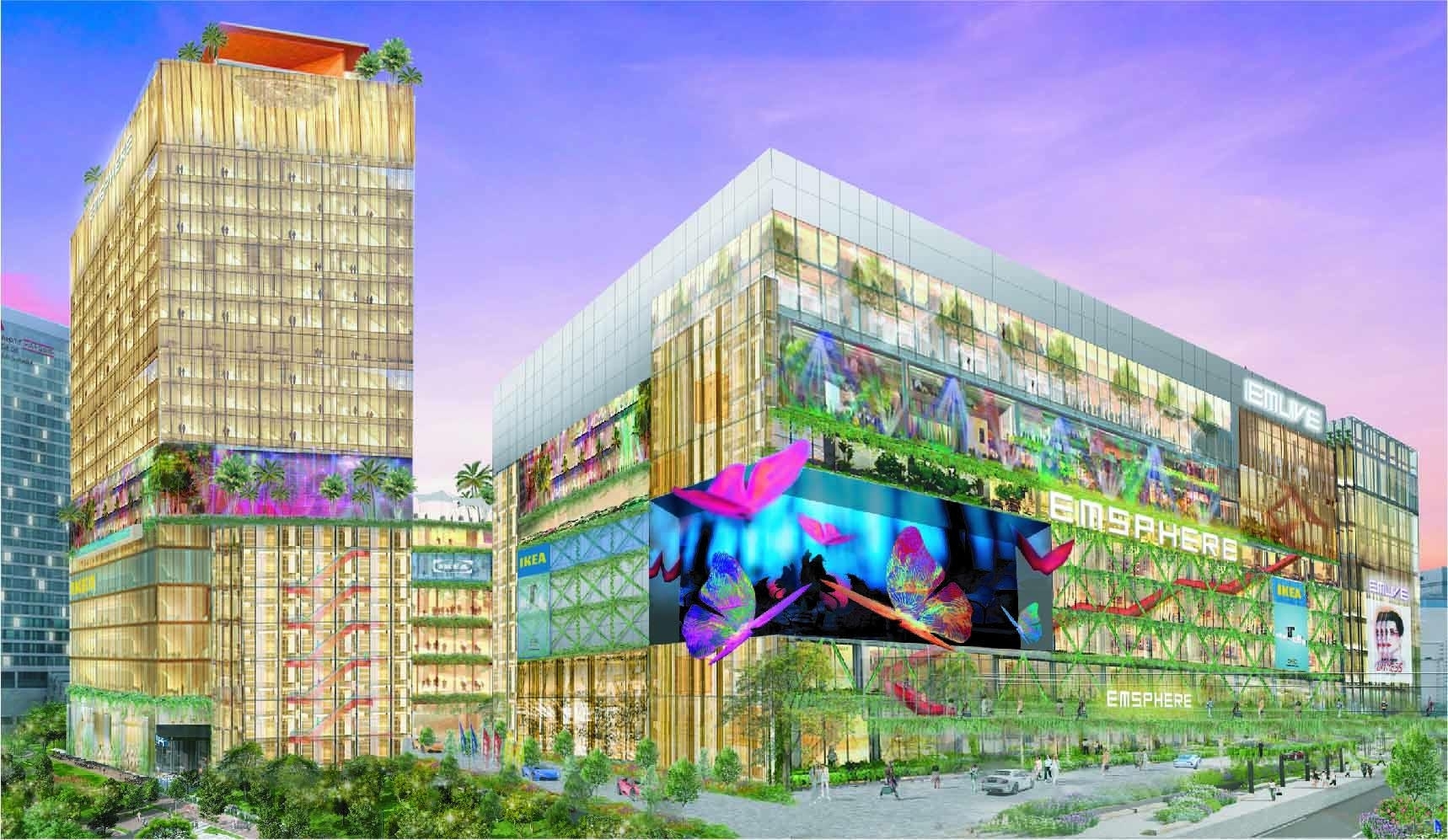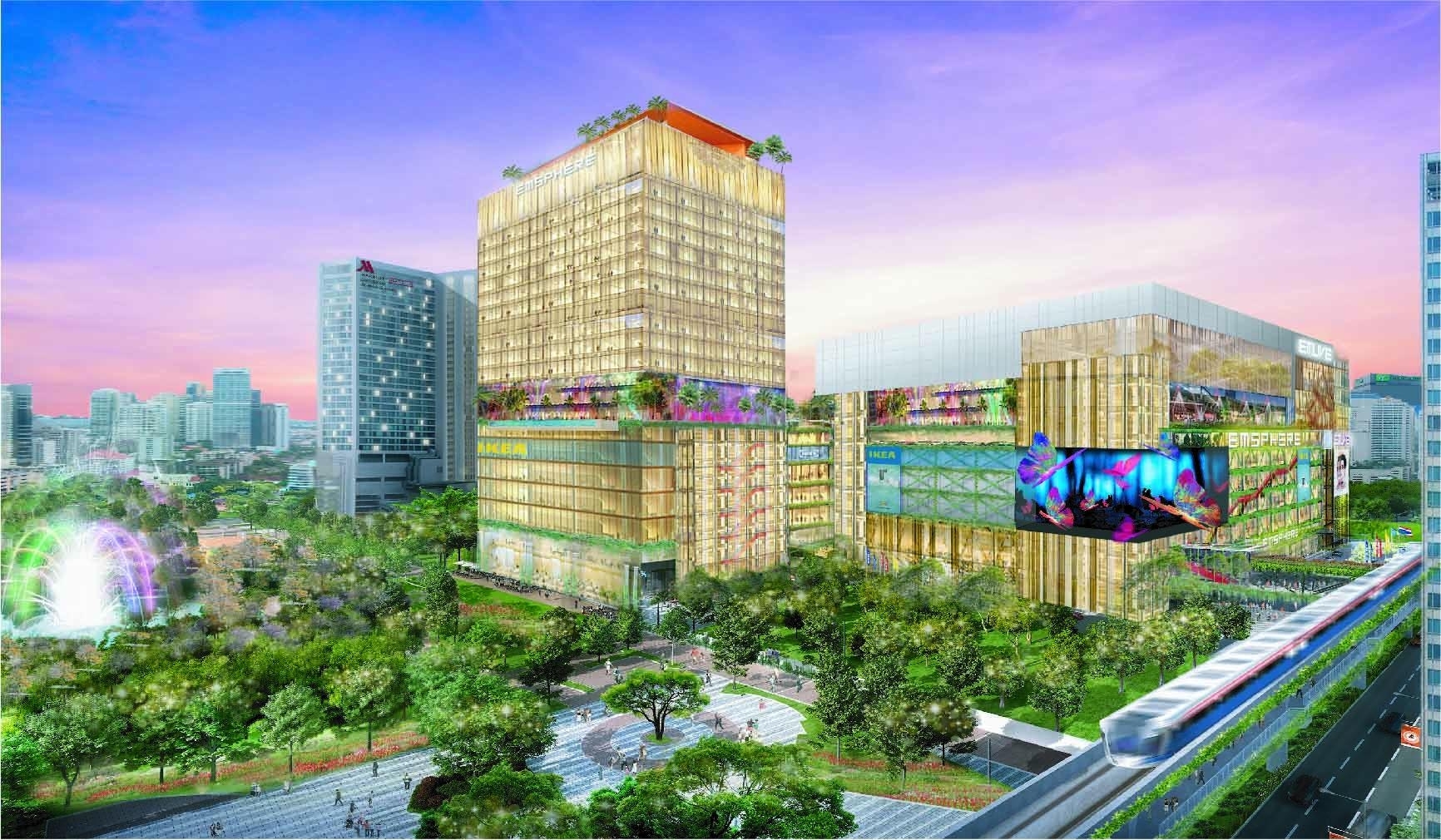 The Mall Group has also pledged to donate funds to renovate Benjasiri Park, the state-owned park now sandwiched between the "Em" malls. The actual amount has yet to be announced. Supaluck, however, revealed that she would like to turn it into an "art park" that everyone can access for free.